RHOBH's Lisa Rinna Revealed Harry Hamlin's Specialty Dishes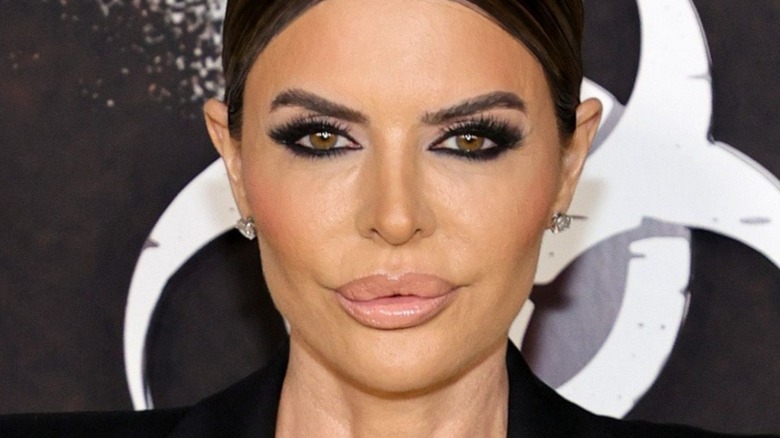 Jamie Mccarthy/Getty
Lisa Rinna and Harry Hamlin have long been a Hollywood power couple, but recent discussions on Bravo give us a little insight on yet another talent inside this celebrity home. According to Rinna, Hamlin is the cook of the family, "Harry does all the cooking," Rinna joked to People magazine, "because you don't want me cooking," (via Bravo). And while Rinna may not be the cook of the family, she couldn't appreciate Hamlin's culinary expertise more. Shared the "Real Housewives of Beverly Hills" star, "Some of his specialties are his Kobe beef, which is the 'Harry's meat,' blueberry pie, and there's Bolognese. Harry's Bolognese is so well known."
Hamlin's Bolognese has long been discussed amongst the family as well as with the entire Bravo family, especially after Hamlin gifted a jar of his famous sauce both to Garcelle Beauvais, who appears alongside Rinna on "The Real Housewives of Beverly Hills," and to host Andy Cohen (via Bravo). In fact, social etiquette surrounding the Italian meat sauce was actually worked into a drama-filled episode of "RHOBH." 
Part of Hamlin's culinary skill may draw from his clear commitment to fresh, quality ingredients.
Harry Hamlin pays attention to detail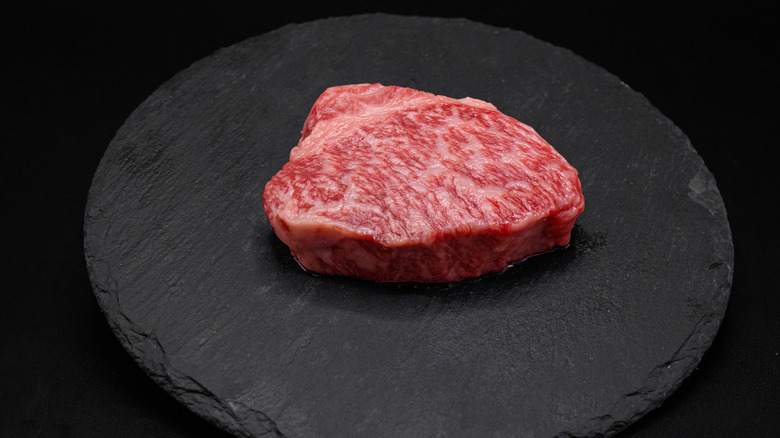 Moung Vathanak/Shutterstock
As Rinna revealed, one of Hamlin's specialties is Kobe beef. The Japan Meat Grading Association has very strict requirements on what can legally be called Kobe, and we're pretty sure the Hamlin/Rinna household can afford to pay for the best cuts. To disambiguate from other Japanese meats, the Association clarifies, "Kobe beef is Wagyu beef, but not all Wagyu beef is Kobe." Kobe beef is the most premium grade of Tajima gyu cattle as scored by "marbling, meat color, fat color, brightness, and texture."
Outside of proteins, Hamlin is known for his love of gardening and growing his own fresh produce. As Rinna shared on a 2020 episode of "Live! With Kelly and Ryan," "During quarantine, he has grown many gardens in our yard. We have every kind of vegetable almost known to man out there in Beverly Hills, believe it or not." Indeed, you'll find pictures throughout Rinna's Instagram showing the home chef cultivating his own fresh produce. And if there's one ingredient that Hamlin is especially proud of, Rinna said, "He's super excited about broccoli ... Because I understand broccoli's not very easy to grow."