Arby's Newest Fish Sandwich Brings A Touch Of Spice To Lent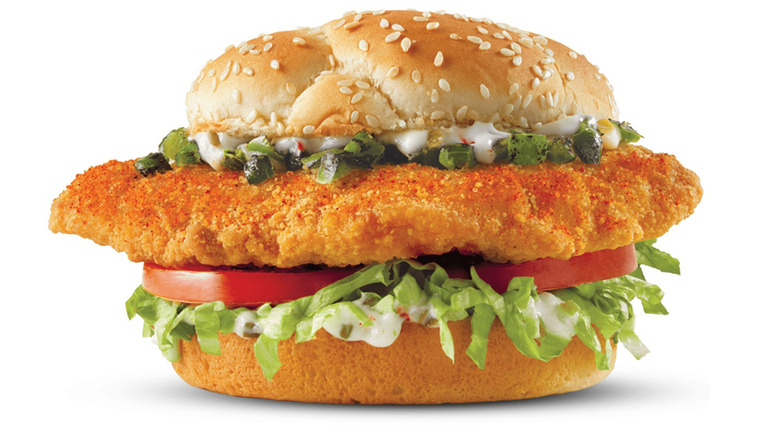 Arby's
Wednesday, March 2, marks the beginning of the 2022 Lenten season. Lent, which is a religious observance that many Christians practice in preparation for Easter, entails praying, fasting, and sacrificing for 40 days, via the United States Conference of Catholic Bishops. One of the main sacrifices Christians are expected to make during Lent is not eating meat on Fridays. This practice began because meat is considered a celebratory food, typically served during feats, so Christians abstain from the food as part of their Lenten sacrifice to God, according to Bulldog Catholic.
It is common for people to consume fish on Fridays during Lent in place of meat. And this year, Arby's is offering a range of options, including a spicy new release. The chain has just announced they will be launching a new Spicy Fish Sandwich, along with two other returning fish sandwiches, according to Chew Boom. That happens to be just in time for the 2022 Lenten season.
Arby's will debut the new Spicy Fish Sandwich alongside two fan-favorite seafood sandwiches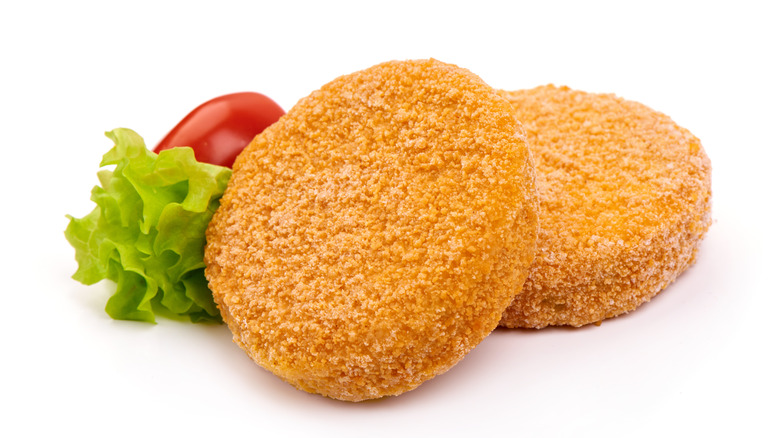 GSDesign/Shutterstock
Seafood fans will be able to enjoy the chain's 2022 seafood sandwich lineup, which will be available at participating Arby's locations for a limited time. The new Spicy Fish Sandwich features a crispy fish fillet served on a toasted sesame bun with shredded lettuce, tomato, tartar sauce, and fire-roasted jalapenos for an extra kick of heat, via Chew Boom.
The chain is also bringing back some past fan-favorites, including the King's Hawaiian Fish Deluxe Sandwich, which was first launched in 2014, according to Brand Eating. This offering comes with a crispy fillet of Alaskan Pollack, topped with shredded lettuce, tomato, cheddar cheese, and tartar sauce, all served atop a toasted King's Hawaiian bun. This returning deluxe sandwich will also be joined by the classic Crispy Fish Sandwich, which keeps it simple with a breaded fish fillet, lettuce, and tartar sauce on a sesame seed bun. So anyone who might be abstaining from meat this Lenten season, or simply wants to cut down on their meat consumption, will have a few different options to choose from at Arby's this spring.