Molly Yeh Announces Birth Of Second Daughter With Adorable Pics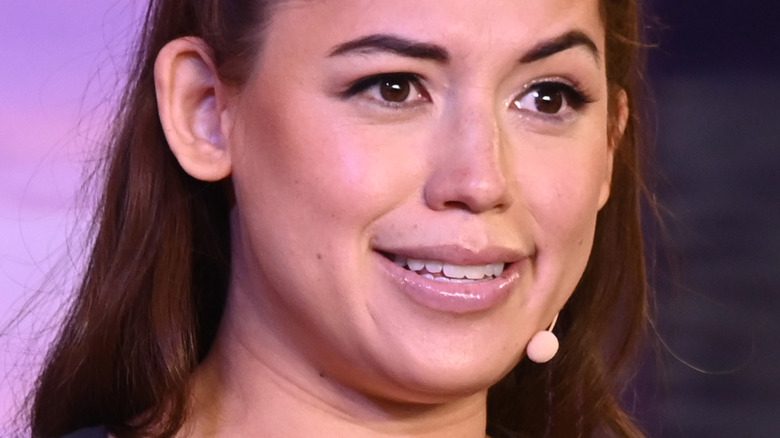 Dave Kotinsky/Getty Images
Food Network personality and cookbook author Molly Yeh is super excited about being a mom. She welcomed her first child, Bernie, with her husband, Nick Hagen, in March 2019. 
In September 2019, Yeh told USA Today that she was looking forward to introducing her daughter to vegetables such as sweet potatoes once she was ready to start consuming solid food items. For Yeh, being a mom meant being a lot more careful in the kitchen and embracing change. Having baby Bernie around, she explained to the newspaper, meant embracing more "no-bake" recipes and doing less knife work. Yeh also admitted that she's been more flexible while cooking because she wants to maximize the time she spends with Bernie.
Now, Yeh has a heartwarming update for her fans. The food personality shared a Feb. 22 Instagram post announcing that she and Hagen have welcomed their second child, daughter Ira Dorothy Yeh Hagen. Baby Ira was born on Feb. 20, and as Yeh wrote in her caption, "i think she looks just like a tiny bernie and also a tiny grandpa."
Other chefs congratulated Yeh on the news
Molly Yeh shared several sweet pictures of her newly expanded family in the Feb. 22 post. She wrote in her Instagram caption, "She's here!!! Ira Dorothy Yeh Hagen was born on Sunday at 9:20am, between two snowstorms (eliminating the need to attempt to drive to the hospital on a tractor). 8 pounds 12 ounces, 21 1/2 inches." Molly Yeh also revealed that her daughter was named after Nick Hagen's great-great grandmother, Dorothea, while Ira is a name that comes from a close friend. The food blogger added, "Bernie is taking to her role as big sister beautifully, introducing ira to all of the best things like tickles, magic wands, tutus, and frozen songs."
Several celebrity chefs, including Alex Guarnaschelli, Kardea Brown, Maneet Chauhan, Zoë François, and more, stopped by to congratulate Yeh. "Orange Is the New Black" actor Emma Myles also posted a witty comment that read, "Molly!!! I'm so so beyond over the moon happy for you and your beautiful family. And yay girls! YEH GIRLS."
According to People, Yeh was keen on filming her show "Girl Meets Farm" while pregnant with Ira. She told the magazine in February that she was able to handle her pregnancy differently this time because she was busy looking after Bernie. "In a way, I've felt much more normal this time around — or maybe I've just let go of all perception of what 'normal' really is," Yeh said to People.