José Andrés Shared A Harrowing Scene From The Ukraine Border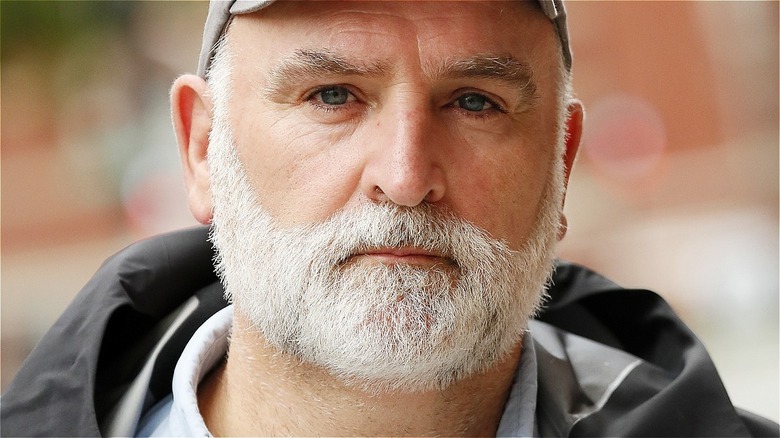 Paul Morigi/Getty
Chef José Andrés has an almost superhuman ability to reach disaster zones. On February 24, Russia launched its invasion of Ukraine. Within a day, Andrés was already tweeting that he and World Central Kitchen, the non-profit that provides meals for victims of natural disasters and now war, would soon land in Poland. Since then, they have set up on the Polish-Ukrainian border and the one between Ukraine and Romania to help feed refugees emigrating from the country.
"What you will see is that people won't stop arriving," he described in a video shared on February 27. "People are cold. Families are cold. They carry with them whatever they can bring."  Amid a continuous flow of refugees, the chef saw children in "freezing" temperatures. "I don't know how people make it," he remarked. Andrés proceeded to explain how World Central Kitchen was organizing restaurants in Ukraine and on the other side of the country's borders to feed those fleeing. Then, they will turn their attention to getting the refugees to shelters. "Once peace is reached," the group will enter Ukraine to run community kitchens so when refugees return, they can have a somewhat smoother transition back into their homes. "It's amazing but one neighborhood at a time – one restaurant at a time – you can take care of everyone," he concluded. "It's doable."
Conditions getting to and at the border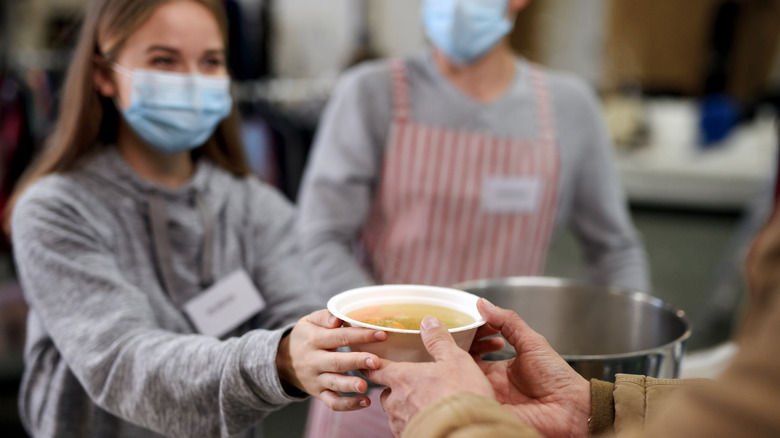 Halfpoint/Shutterstock
While an earthquake gives a more immediate visual image of what World Central Kitchen needed to do, reports of the conditions of the refugees fleeing Ukraine paint a picture of massive queues as families try to escape. Polish border authorities have told Reuters that since the invasion began, nearly 327,000 people have crossed into Poland alone. The queue stretched for miles upon miles while Romania reported a wait time of over 20 hours. In addition to the sheer number of people, wait times are partly exacerbated by Ukrainian border authorities as they ensure conscripted men remain in the country.
One couple talking to the BBC described how after driving for 16 hours to the border, they waited in line for a further 23. However, once they got into Poland the time was reduced to minutes. These daunting details are also mixed with gratitude for the massive support they've received from volunteers upon crossing the border. Part of that support included the food offered by helping hands: "When we were met by volunteers offering free food, free drinks, and free transport, I just sat and cried." In addition to ad hoc attempts to help, an experienced hand like World Central Kitchen has come to offer support.