Morris Chestnut Goes To Mastro's For This 'Ridiculously Good' Cake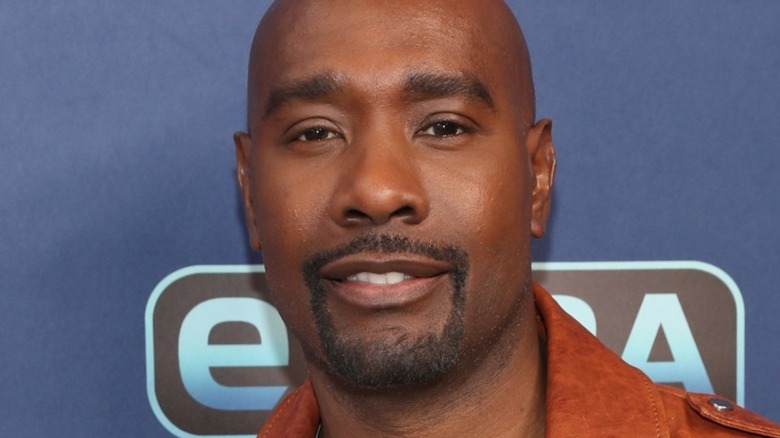 Bennett Raglin/Getty
Morris Chestnut was just naming off his favorite dessert spots on an episode of "Live with Kelly and Ryan" (via YouTube). We know that the hosts of the popular talk show are big foodies: Many of their conversations on the show centered around food, like when they debated the right time to eat Thanksgiving dinner and discussed interesting ways to eat Girl Scout cookies (via Twitter).
It is fitting that they talked all about food with their most recent celebrity guest, Morris Chestnut. The actor, who is known for his roles in "The Enemy Within" and "The Resident," is known to have a major soft spot for desserts. He once said in an interview with NewsBlaze, "When I go to a restaurant, I'll read the dessert menu before I even look at the entrees. I love sweets, especially chocolate." So, it makes sense the actor had to open up about all his favorite places to get desserts in his interview with Kelly Ripa and Ryan Seacrest.
Morris Chestnut praises the butter cake at Mastro's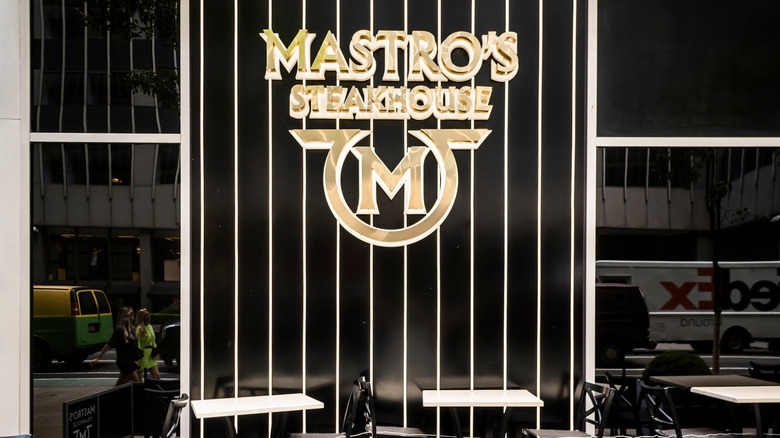 rblfmr/Shutterstock
When Morris Chestnut appeared on Kelly Ripa and Ryan Seacrest's show, the actor said he loves the cookies from a private club called Zero Bond, which he stated he would make a trip back for (via YouTube). He also swears by the chocolate lava cake at JOEY in Woodland Hills, California. However, one of the actor's favorite restaurants to get desserts is Mastro's in Los Angeles. The steakhouse also has locations in Las Vegas, Boston, and Washington D.C.
In particular, Chestnut raves about the butter cake, which he calls "ridiculously good." Chestnut must not be the only one who thinks this, as there are several copycat recipes for the dish online. According to Food is a Four Letter Word, the butter cake goes for upwards of $25, and consists of unsalted butter, cream cheese, all-purpose flour, brown sugar, granulated sugar, vanilla extract, and eggs in its base. While you could make your own version at home, Chestnut's glowing review shows that the trip to one of Mastro's locations might be worth it for this butter cake.