What Target Employees Wish Shoppers Knew About The New Wage Increase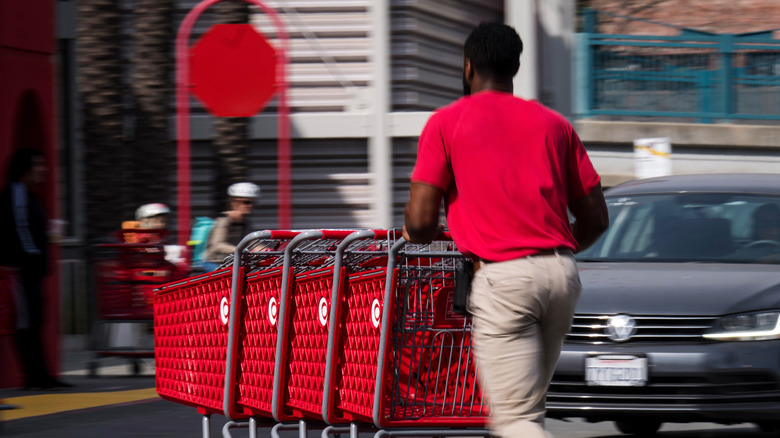 Bloomberg/Getty Images
Target made some serious headlines around the world when the retail juggernaut announced that it's raising its minimum wage to "as much as" $24 per hour, per NPR. Unfortunately, people keep glossing over the "as much as" or similar verbiage, much to the annoyance of those who currently work at Target.
Target already offers a pretty impressive starting wage of $15 per hour. However, only a fraction of its employees will partake in the $24 per hour potential, as it will only be available for those who work an average of 30 hours per week, in certain positions, and in specific high-cost-of-living markets. All included, NPR reports, about 20% of Target employees will be able to cash in on this particular pay increase.
Some employees are fuming on Reddit after witnessing the public relations spectacle in real time. Current Target staffer entergal4ctic took to Reddit to express frustration about the misunderstandings surrounding the big news. "Was driving and heard radio hosts in my city praising Target because of this '24 an hr' bs. I can't even scroll through social media without seeing the news everywhere," adding that people who don't work at Target think the company is a godsend. "Read the fine print people lmao. Isn't what you think it is."
Turns out entergal4ctic isn't the only employee with serious opinions on the announcement. Many others chimed in with similar sentiments and observations.
Employees react to Target's $24 per hour wage announcement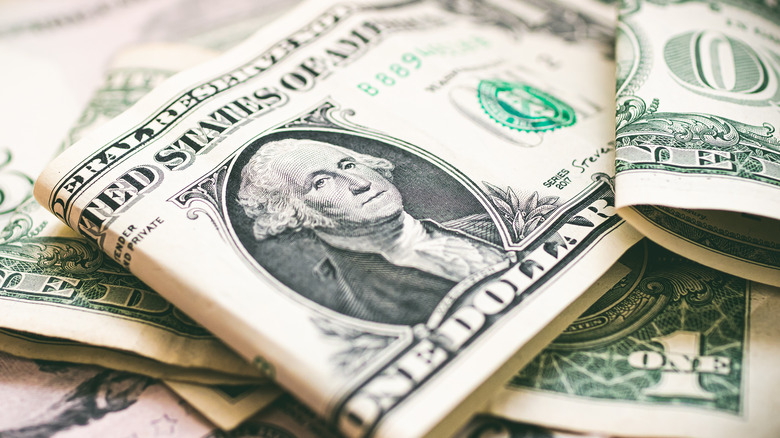 rafastockbr/Shutterstock
Although certainly positive news, the announcement "[d]efinitely isn't what people think it is," says Reddit user Jawwaad127. "A lot of people think that every team member is going up to $24 an hour which definitely isn't true," they write, adding, "Most of us probably won't see much of a bump in pay, if any at all." A lot of this misinformation happens because people gloss over the actual facts, according to some vocal Target employees. "That's the problem when people read the headline(s) and not the article itself," W1neD1neAnd69 says.
User mattumbo has harsher words for the announcement, noting that the media "is enabling it," and calling the entire thing a "PR stunt." "Literally nothing has changed about the pay range they're saying they might increase wages in some areas to stay competitive (which they always have done)." Mattumbo adds that instead, employees would prefer an inflation-adjusted wage across the board. User toasted-donut agrees, saying that Target is "a public company trying to appease investors."
Sadly, many people have had to let excited loved ones down easy. "My mother called me today asking if I heard "the amazing news! And talking about how much more I would make now," wrote pepod09. No doubt that will also be the case for wannabe Target employees. Says user kickassdude, "We just got flooded with applications at my store." Hopefully, at least some of them will be able to cash in on the new wage.