The Truth About Jackson Kalb From Top Chef Season 19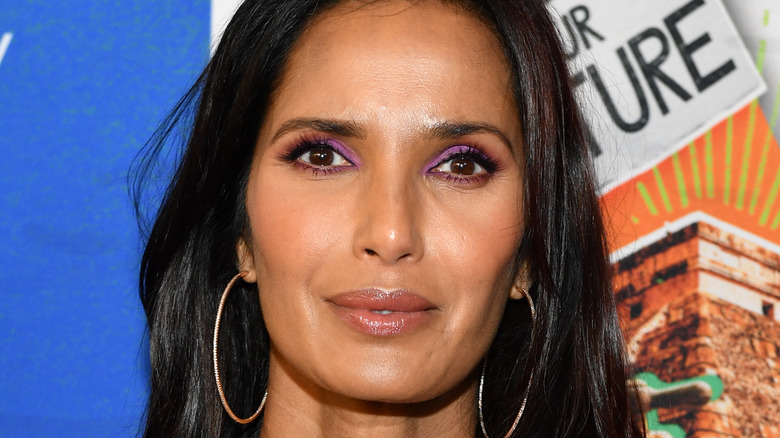 Noam Galai/Getty Images
"Top Chef" is back with a new set of episodes that have been filmed in Houston, Texas. This time around, 15 experienced chefs will be competing against each other to prove their skills by preparing delicious food on the show. According to Bravo TV, Padma Lakshmi has returned as the show's host and she'll have Tom Colicchio and Gail Simmons for company as they take on the tough task of judging the participants' performances.
In this season, viewers can expect to catch a series of unexpected challenges. Bravo TV reports that the contestants will have to come up with "space-friendly dishes for former astronauts" and will also have to make "two dishes that look identical but taste completely different."
One of the 15 participants who'll be seen cooking up a storm on "Top Chef" is Jackson Kalb, a chef and entrepreneur from Los Angeles, California. Per his LinkedIn profile, Kalb is highly experienced and started cooking professionally when he was a teenager. Food & Wine reports that the turning point for Kalb was when he was unwell and started binge-watching Food Network shows to pass time as a bored 11-year-old. Intrigued by what he saw, Kalb experimented with ingredients later and "became confident enough to cook a six-course dinner" for his loved ones. The next year, he even worked on his catering business and prepared dishes for parties.
Jackson Kalb is already a seasoned chef
As Jackson Kalb writes on LinkedIn, he was 13-years-old when he started cooking for chef Josiah Citrin in Santa Monica, California, and spent six years at the restaurant Melisse, polishing his skills in the kitchen. When he was in high school, Kalb got the opportunity to cook at Joel Robuchon in Las Vegas for the entire duration of his summer break. Kalb then studied at the Cornell School of Hotel Administration and worked at several restaurants such as Chicago-based Alinea and Danny Meyer's Union Square Cafe in New York.
After receiving his degree, the chef spent some time with Hillstone Restaurant Group before joining Factory Kitchen in Los Angeles, where he was eventually promoted to Chef de Cuisine. In 2018, Kalb launched his own restaurant in El Segundo, California, Jame Enoteca, with his wife Melissa. 
In regards to his creative juices, Kalb told Food & Wine that he doesn't mind trying the unconventional, like mixing seafood with cheese. "We don't follow the rigidity of Italian cuisine. It's kind of just using the pasta as the blank canvas," he said.
Per Distractify, Kalb had to deal with an unexpected challenge while competing on "Top Chef" because he couldn't smell or taste food after contracting COVID-19. While he had recovered before the show, the chef's senses still hadn't returned. Yikes!
If you're looking for more info on "Top Chef" season 19, here's what we know.