Why One Worker Compared Salt Bae's Restaurants To A High-End McDonald's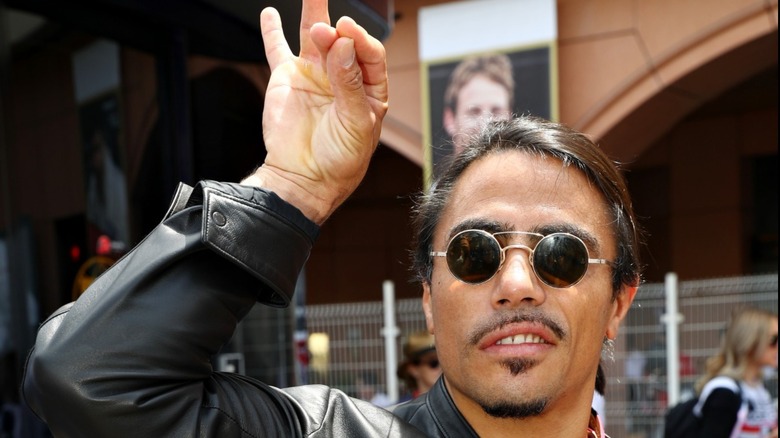 Mark Thompson/Getty
Salt Bae's in the news again. This time, Guillermo Perez, a sommelier who was recently fired from the London location of Salt Bae's Nusr-Et franchise went to Daily Mail to inform them that the restaurant was basically a McDonald's priced for rich people. He even claimed that the venue's chips were frozen and served with Heinz ketchup and mayonnaise.
For context, a meal at Nusr-Et can easily cost you £630, which currently converts to $833.80. And those aren't even touching the specials, which cost over £1000, or $1323.49. That's a heavy markup if the ingredients are comparable to that of a McDonald's. However, as he is a trained sommelier, Perez's complaint mentioned what Salt Bae charged for wine. "Bottles worth £1,000 would be sold for up to £3,000, for example. Of course you can charge people whatever price you want, but it's pretty immoral when the quality of the food and service does not match the price," Perez said.
His complaint also gave a nod to the toxic work environment Salt Bae allegedly created. Ultimately, Perez was fired after a chef accused him of eating something from the prohibited staff canteen after hours, even though he claimed the items were his own personal food. Salt Bae was previously sued by workers in his New York restaurant.
Many don't think Salt Bae's prices are justified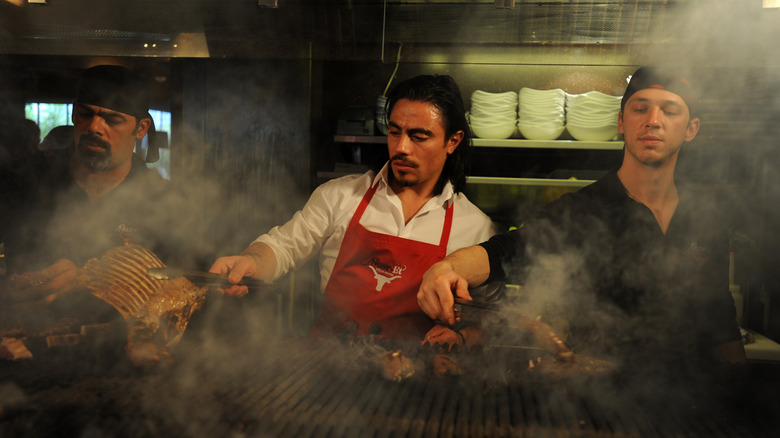 answer5/Shutterstock
As one might imagine, anyone who charges such high prices for a steak will come under scrutiny. On TikTok, people have decided that the food produced in no way warrants the money one would have to give to eat it. And this is without entertaining the possibility that the ingredients are of fast food quality.
This really galls the likes of Daniel Clifford, the chef of the twice Michelin-starred restaurant Midsummer House. Talking to The Staff Canteen, he seemed to reference the underwhelming menu of Nusr-Et: "Do you want a [£630] steak cooked by Mickey Mouse or do you want to come to a two star restaurant where you've got 15 chefs that care about everything that they do? There's a big difference isn't there." In theory, the money paid should go to sourcing the best ingredients and nurturing the best talent to transform those ingredients into a dish worth the price you pay. 
Exquisite food is expensive. But, as the sommelier suggests, Salt Bae wants the expense without spending the money that would make it expensive.