The Real Reason Nailed It! Season 7 Just Shut Down Filming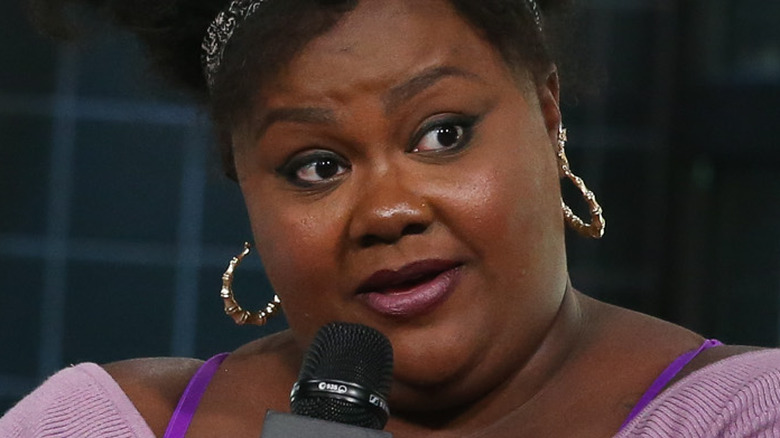 Rob Kim/Getty Images
"Nailed It! Halloween" has just finished filming. That fact may be less exciting to fans hoping to see more of Nicole Byer and Jacques Torres when they learned they finished without filming the final four episodes, as reported by Deadline. While we don't have direct confirmation of why it happened, Netflix and Magical Elves (the show's production company) have decided to stop filming the season during a strike by crew members. The protesters tried to pressure the companies to sign a contract with the International Alliance of Theatrical Stage Employees (IATSE).
"The approximately 50 person crew on Season 7 of Netflix's unscripted baking competition 'Nailed It!' are on strike for union representation since Tuesday evening," the IATSE told The Wrap. Speaking with Deadline, an unnamed union source insisted, "I know for sure that it's shut down. They'd rather shut down than sign a union contract. They're notoriously nonunion." This situation leaves the show's future in question. However, the four episodes that were filmed are still slated for airing. TechRadar notes that, unlike other Netflix cancellations related to small audiences, "Nailed It!" could boast massive viewing numbers. Moreover, "Nailed It!" is an award-winning series. 
What kind of contract did they want?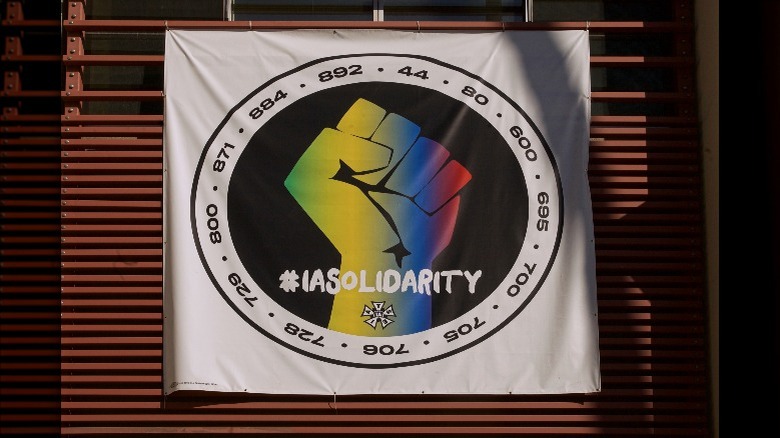 Elliott Cowand Jr/Shutterstock
Unlike the recent struggles of Starbucks workers, unionizing the crew was not the purpose of the strike. The Hollywood Reporter points out that the IATSE doesn't bar members from engaging in non-union gigs. And over the course of sits even seasons, "Nailed It" has not had an IATSE union contract. However, crew members have sought to change that. But reaching satisfying outcomes can be difficult, even within the union.
In October, IATSE the organization shared the first couple of pages of "a new tentative Basic Agreement" on Twitter. In it, there were provisions for more pay and specific hours that could be worked. In November, new contract terms were ratified through "an electoral college-style system" even though they lost the popular vote of the membership (via Variety). Concerns were that not enough was done in the contract to stop grueling 14-hour days or skipping lunch periods. Moreover, streaming residuals, which would form the basis for a worker's pension, was not mentioned. Still, despite the disagreements, workers on the set of "Nailed It!" evidently felt that it would better further their interests to be operating under an IATSE agreement.