The Corn Flakes Commercial You Probably Didn't Know Keanu Reeves Starred In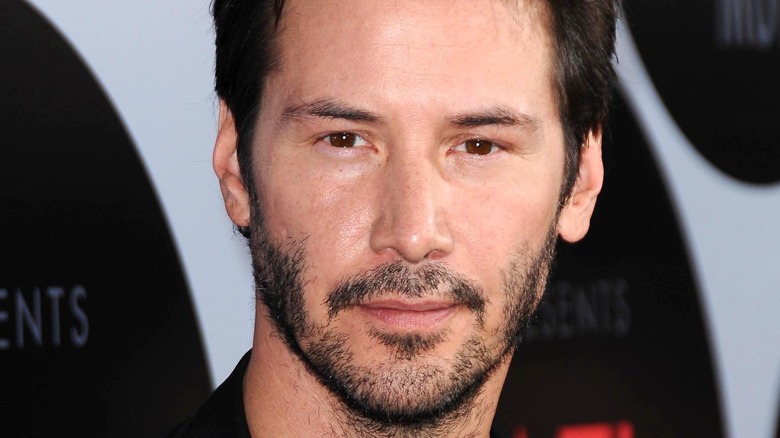 s_bukley/Shutterstock
Since its accidental creation in 1894 by W. K. Kellogg and his brother, Kellogg's Corn Flakes has become a staple of many breakfast tables around the country. Considered one of the most popular breakfast cereal brands in the 1950s (via Love Food), today it's still one of the top 20 most popular brands of breakfast cereal, with more than 31 million boxes sold annually, according to Kiplinger.
From its very early days, Kellogg's has believed in the value of advertisement to sell its products. The company was established in 1906 and in that same year, spent $90,000 in advertising, which saw their sales increase from 33 cases a day to 2,900 cases a day, according to AdAge. Over the years, Kellogg's has continued expanding its advertising budget, with advertisements across a range of different formats, including print, radio, and television, continues AdAge. It's even had ads in the Super Bowl, which many consider the height of television advertising. One such television ad for Corn Flakes, which many people may have missed, featured a soon-to-be-famous actor in 1987.
Keanu Reeves's second major commercial was for Corn Flakes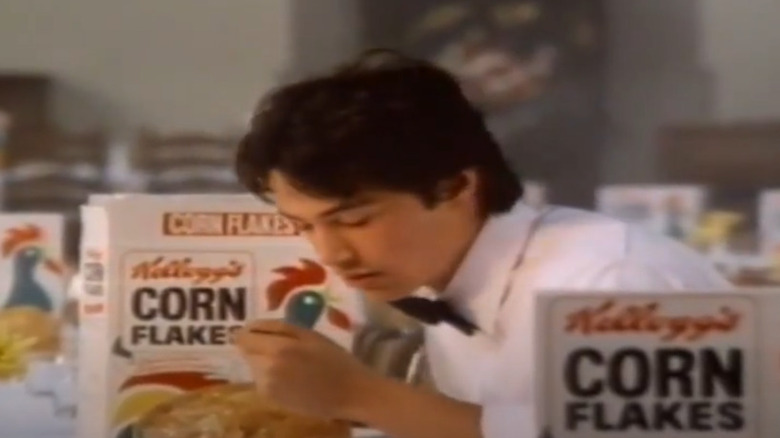 YouTube
The commercial, which was filmed in Reeves' hometown of Toronto, aired in 1987. In it, a fresh-faced Reeves (he was in his early 20s at the time) plays the role of a waiter setting up for a large breakfast by placing boxes of Kellogg's Corn Flakes down three extremely long dining room tables. A very upbeat Reeves dances and spins around as he does his job, then rewards himself at the end with a bowl of Corn Flakes, naturally (via YouTube).
In an interview on the making of the commercial, Martin Shewchuck, the creative director for the commercial, recalled being impressed by Reeves' energy during the shooting of the commercial — apparently, Reeves' role was only meant to be "3 or 4 seconds" of the 30-second ad, but the shots turned out so well that they ended up turning into the entire commercial (via YouTube). Although Reeves already shot a commercial for Coca Cola in 1983, had a few small roles, and then his movie break in "Young Again" in 1985, he made less than $200 for the Corn Flakes commercial, according to YouTube. However, just a few years after the Corn Flakes commercial, Reeves would go on to play some of his most iconic roles, including Ted in "Bill & Ted's Excellent Adventure" and Johnny Utah in "Point Break." And the rest is cinematic history.