How You Can Score A $1 Dave's Single Cheeseburger At Wendy's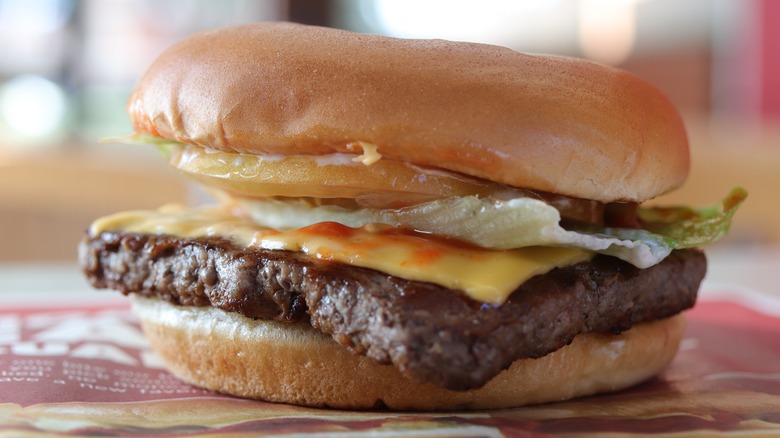 Deutschlandreform/Shutterstock
As a major fast food brand, Wendy's has an expansive menu. The chain offers popular menu items such as the Dave's Single, a classic cheeseburger made with fresh beef, tomato, pickles, American cheese, onions, mayo, and ketchup, all piled atop a toasted bun. If they're feeling particularly hungry and would like extra meat on their sandwiches, customers at Wendy's can choose to order a Dave's Double or even a Dave's Triple cheeseburger (via Wendy's). 
The Dave's cheeseburgers are a hit among customers of the fast food chain — one person who praised the sandwich on Reddit wrote, "The Dave's single/double/triple burgers seriously reeled me in. Best fast food burger I've ever had." These burgers also have some sentimental value for the chain — per Business Insider, the Dave's burgers are actually a tribute to Wendy's founder, Dave Thomas.
The fast food outlet is currently offering a special deal until April 10 that makes it possible to order a Dave's Single burger for just $1 (via Brand Eating). 
Fans are excited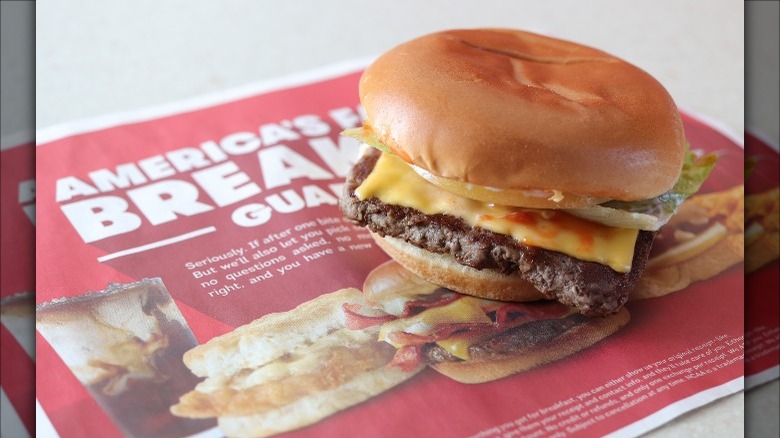 Deutschlandreform/Shutterstock
According to Brand Eating, Wendy's has several deals available for March Madness, as it is the official sponsor of the NCAA basketball tournament. One of the offers gives customers the chance to order a Dave's Single cheeseburger for $1, provided they placed that order on the official Wendy's app. The deal is valid until April 10 and can be used once every day. As one Reddit user put it, "A dollar for a burger is pretty good." The author of the Brand Eating post notes that a Dave's Single typically costs over $5 where they live.
Wendy's also announced the deal on its official Twitter account which prompted several fans to post their reactions to the announcement. "If a dave's single every day is wrong, I don't want to be right," one impassioned customer wrote. Another commenter cracked a joke: "Dave's single? But how will Dave feel loved now?" The official Wendy's account had a response ready — "Because you had it for lunch?"