GBBO's Prue Leith Reveals Cooking Disasters Of Christmases Past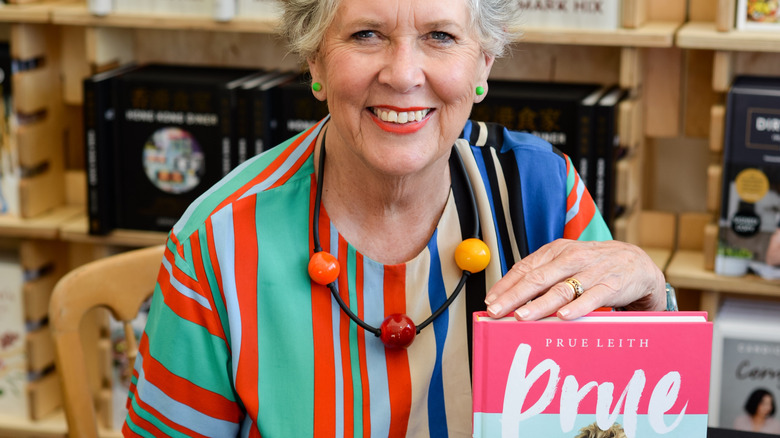 Mark Anton Smith/Shutterstock
Renowned chef, cookbook author, and "The Great British Bake Off" star Prue Leith knows what it's like to feel stressed while trying to prepare a feast on a special occasion like Christmas. She didn't mince words when she wrote about prepping for the festivities in the book, "Leith's Complete Christmas".
She explained, "For the cook, Christmas is not always undiluted joy. We cherish the Victorian Christmas ideal of peace and plenty, goodwill to our fellow man and good things to eat. But in reality the peace and goodwill are sometimes as hard to achieve as the bounty on the groaning board" (via The Independent).
According to the chef, one of the best ways to avoid last-minute stress is to plan in advance and ensure that you're not trying to accommodate more guests than you can handle or prepare food items that aren't actually required. As Leith noted, "You always find it [an extra dish] later in the fridge, having completely forgotten it."
That said, the chef agrees that mishaps do happen and they're a part of life — she mentioned one of her own experiences and said that she misunderstood cooking instructions from a show while trying to skin chestnuts in a deep fryer. Before she could figure out what was happening, chestnuts "were exploding all over the kitchen" and the chef had to carefully make her way to the pan and switch off the heat. 
She has lots of stories to share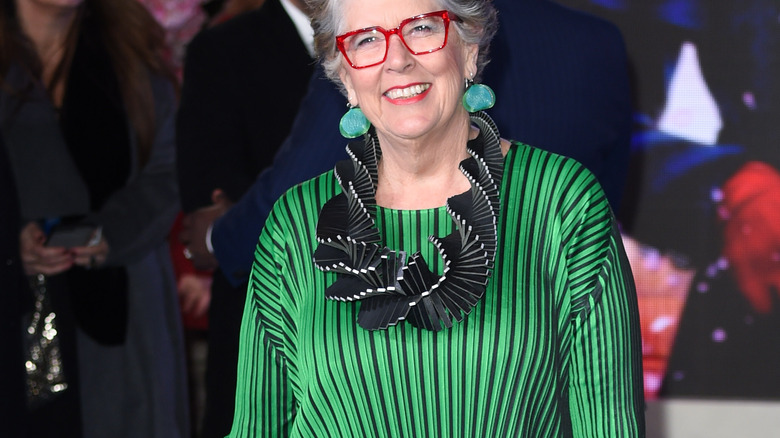 Featureflash Photo Agency/Shutterstock
Per Gloucestershire Live, Prue Leith admitted to being a big fan of Christmas and said, "I've always loved Christmas, mostly I suspect because I am naturally bossy and it allows me to be the Queen Bee, making sure Christmas runs like clockwork."
She added that things haven't always gone according to plan in the past, and the "disasters loom large." She has a solid example: in 2020, the chef didn't remember to call beforehand and cancel her order, a massive 20-pound turkey around Christmas time. She ended up preparing lots of turkey pie for the local care center.
Another year, Leith ended up with a "cold, raw turkey" after one of her nephews accidentally switched off the oven. On another occasion, she had to look for alternatives after her dog ended up eating all the ham.
Regardless, the chef reckons that it's essential to not fret too much over food while hosting loved ones for Christmas. She explained, "They are there in the expectation of a joyous time, full of goodwill and laughter. If you're exhausted, overwrought and stressed, that ain't gonna happen."