Mary Berg's First Job Had Nothing To Do With Cooking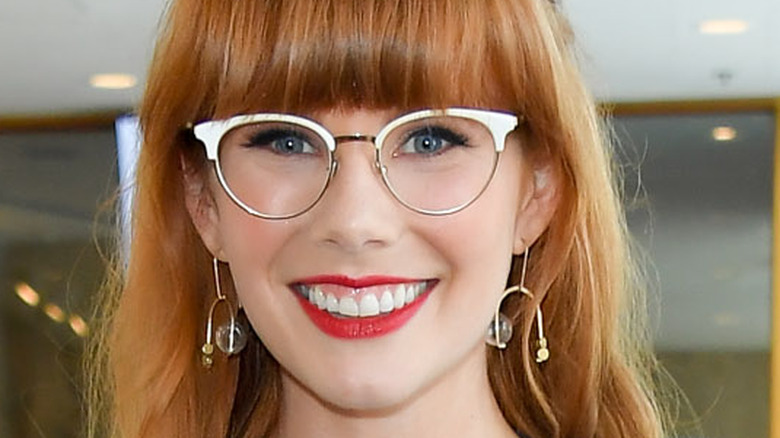 George Pimentel/Getty Images
Mary Berg made history when she took home the win on the third season of "MasterChef Canada." Not only did she enter the competition with no prior professional cooking experience, but she was the first woman to be crowned a champion of the show. The triumph opened many doors for Berg, including hosting "Mary's Kitchen Crush" and being a regular expert on a handful of talk shows. More recently, she joined the Food Network family with the launch of "Mary Makes It Easy," which airs on Saturday afternoons.
So, how did someone with no culinary experience win "MasterChef Canada?" Berg's career in insurance was a catalyst for her inspiration. "Insurance is something that everybody always needs, but it's not something fun to say you do at a party," she told Wealthsimple Magazine. The cookbook author explained that while her insurance gig paid the bills, it wasn't the most fulfilling way to spend her days. When the company break room got a convection oven, Berg's job took on a new and meaningful purpose.
"If I wasn't bringing food in from home to share, I was happily making it there," she told the Toronto Sun of how the convection oven changed her outlook on coming into work. "It dawned on me that was always the happiest time for me while working there." In hindsight, Berg realized that she always felt happy when she was cooking for others ​​"because my kitchen is my go-to for everything from peace of mind to a place of joy." With that, she pursued her culinary dreams.
Cooking helped Mary Berg find joy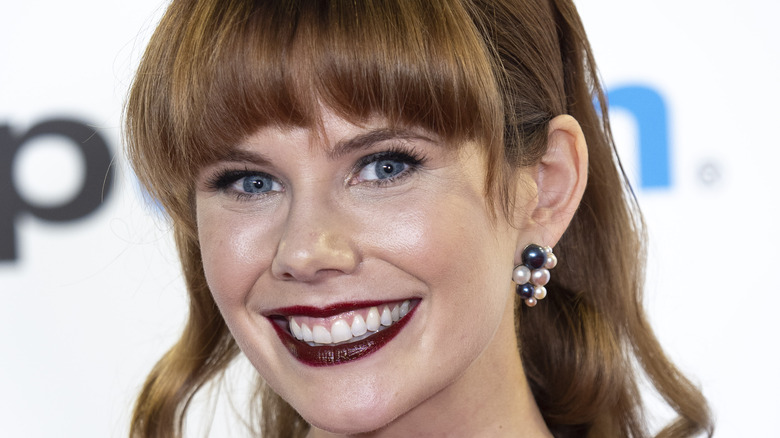 Arnold Jerocki/Getty Images
Though Mary Berg always had a passion for cooking, the "MasterChef Canada" winner never thought of it as a potential moneymaker, rather, she viewed cooking as a fun hobby.
The break room convection oven triggered something in the celebrity chef. It reminded her of the joy and purpose that cooking for others had once given her. In an interview with her alma mater, the University of Toronto, it was a tragic car accident that led to Mary Berg's love of cooking. At just four years old, she wanted to help her family in any way she could, and seeing that her mother was severely injured and "wasn't a big cook," she took it upon herself to become the family chef sharing, "By 13 I'd taken over all the [family] meals."
Her passion for cooking continued into her college years where she would cook for her classmates as a means of reducing stress. She states that it was an opportunity to experiment with foods she doesn't like. "Sometimes I just wanted to cook a chicken [even though] I don't eat chicken." At the end of the day, all Berg really wants is to share her food with the people she loves. "I cook from the heart. Food is about sharing, and I love watching people I love enjoy my food."