Is Starbucks Open On Easter Sunday 2022?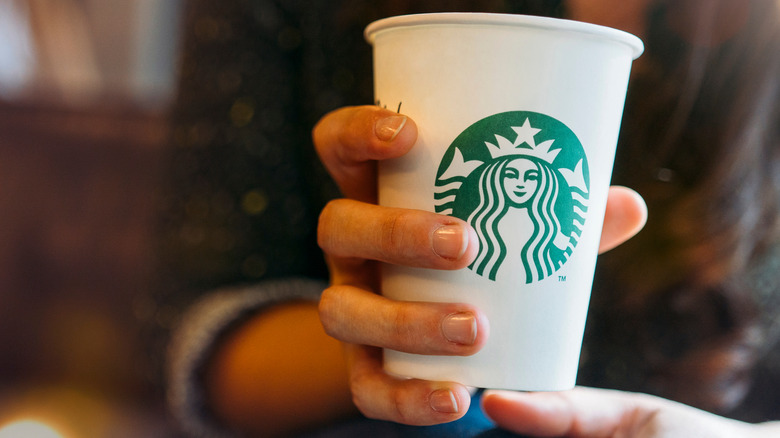 Manu Padilla/Shutterstock
As Easter Sunday rolls around, many stores plan to close in order to observe the holiday. According to Good Housekeeping, a large swathe of grocery stores will take the day off, while other popular businesses plan to maintain limited hours. Meanwhile, restaurants like IHOP, McDonald's, and Waffle House plan to keep their doors open and feed diners looking to grab a quick bite (per Country Living). The variety of closures, however, has left customers wondering if they can hit up Starbucks for their favorite caffeinated beverage on Easter Sunday.
In the past, you could generally assume that your local Starbucks dished out drinks on Easter. Totally The Bomb reports that the cafe chain has historically kept their coffee machines running during the holiday, but some locations may have had limited hours. This operation change-up may have thrown a wrench into the plans of anyone who needs more than one cup of coffee in a day, but luckily, a representative from Starbucks has spelled out what operation hours will look like for Easter Sunday this year.
How Starbucks plans to serve coffee on Easter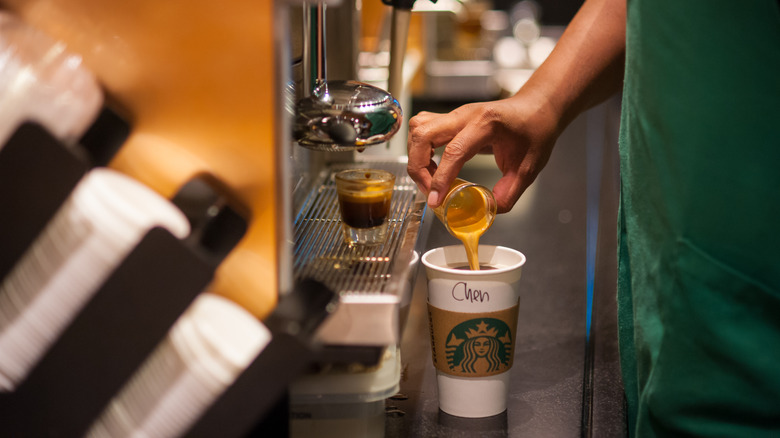 Toshio Chan/Shutterstock
The Pioneer Woman reports that an official from Starbucks confirmed that the coffee chain plans to stay open during Easter Sunday. While most locations plan to dish out coffee during the holiday, some do plan to shift their hours and it's recommended that customers confirm whether or not their favorite location is open via the Starbucks store locator tool (per Delish). Additionally, the COVID-19 pandemic continues to disrupt service at a variety of locations, and customers might have to use the drive-thru lanes.
Other locations may not have fully functional dining areas, so there's a chance you may be getting your Frappuccino to-go. Either way, you can anticipate enjoying your daily dose of caffeine via your go-to Starbucks drink on Easter Sunday. Just make sure to check ahead and avoid rolling up to a location that has adjusted its hours for the holiday.