The Odd Reason Kane Brown Drunkenly Ate A Leafy Green Vegetable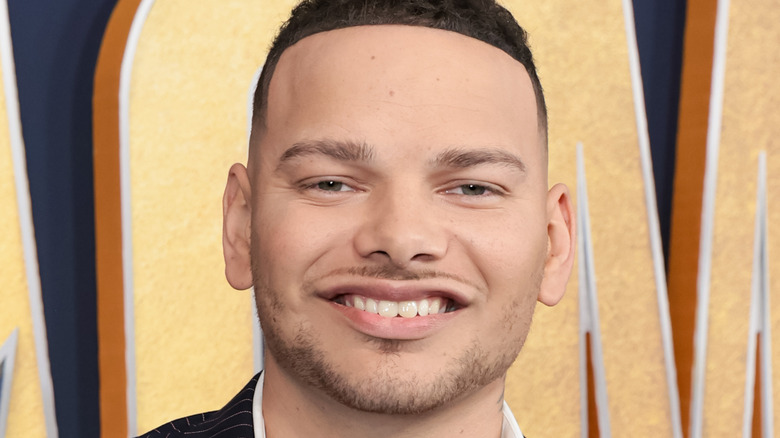 Jason Kempin/Getty Images
We all heard it growing up: It's important to eat your greens. Greens, meaning healthy vegetables, of course. Though kids often don't think they're the most exciting part of the meal, they were vital to getting proper nutrients throughout childhood. While some people move on from their veggie hatred as they grow older (try a roasted brussels sprouts with bacon recipe, it's a game-changer), not everyone develops the same love for those nutritious side dishes. Country artist Kane Brown can attest to that.
Brown, who is known for hits such as "One Thing Right" and "Good As You," recently revealed to Audacy's Rob + Holly Show that he absolutely detests vegetables (via People)."If I had a taco from Taco Bell and there was a small piece of lettuce in my taco, I would throw the whole thing away because I feel like it stains the food," he said. "It tastes like lettuce." Thankfully, though, Brown recently expanded his palate to try other vegetables — but he admitted that he had to be "a little intoxicated."
Kane Brown had to be drunk to try veggies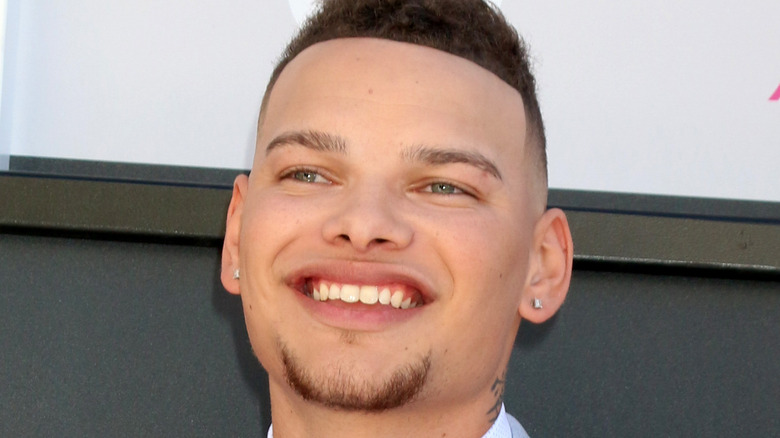 Kathy Hutchins/Shutterstock
There's an odd reason Brown needed to be drunk to eat his vegetables: He once told Men's Health that he wanted to be the fittest guy in country music — but revealed recently that he simply was not willing to try veggies (via People). Brown's Taco Bell incident makes it clear that he didn't often eat them growing up, and after so many years of poor eating habits, he'd essentially sworn them off altogether.
However, it appears there is a new chapter in his veggie journey; Brown revealed he recently tried some leafy greens. "My after-show food had spinach or kale, which I never have," Brown said, per People. "I was like, 'You know what, whatever. I'm about to eat it. I gotta be healthy.' And I ate it."
Brown added that he's tried a few other vegetables since that moment, including carrots. Plus, he did grow up eating green beans from his grandfather's farm, which he loved. He also added that corn and peas were on his list of acceptable vegetables, too. Thanks to some liquid courage, it looks like Brown might have kicked his vegetable hatred for good.