Is Whole Foods Open On Easter Sunday 2022?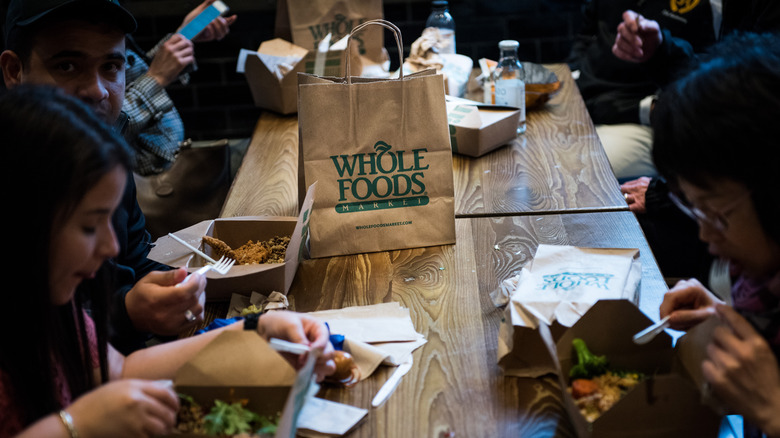 Bloomberg/Getty Images
As Easter Sunday approaches, home cooks across the country have started brainstorming menus for the occasion. Food Network suggests that anyone who plans to observe the holiday whip up a classic glazed ham, roasted carrots, deviled eggs, hot cross buns, and much more. 
While these dishes sound delicious, putting them together also sounds ambitious and requires home cooks to methodically plan out their meals. Even the best-laid plans sometimes hit road bumps and require a last-minute trip to the grocery store in order to pick up a forgotten ingredient.
Most days, this task doesn't sound too hard, but, on Easter Sunday, all bets are off when it comes to grocery stores' hours. According to Delish, a handful of chain stores across the country plan to close for the day, leading many to wonder where they can go in case they need to pick up an extra pack of rolls or a gallon of milk.
Luckily, Whole Foods has your back this Easter.
Whole Foods doesn't have any special Easter Sunday plans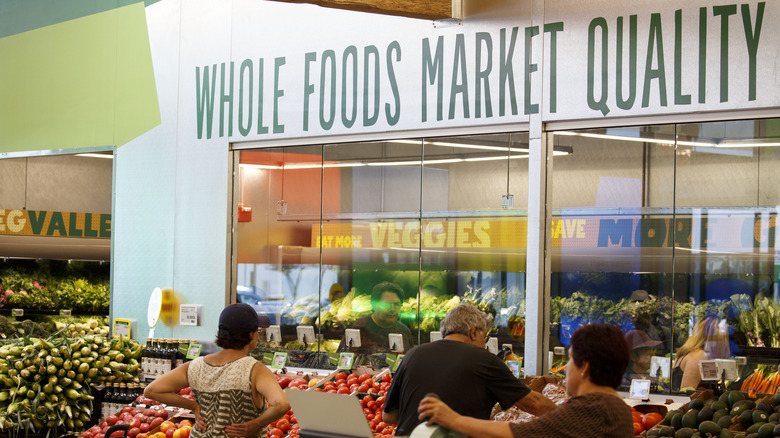 Bloomberg/Getty Images
Delish reports that Whole Foods plans to keep its doors open on Easter Sunday. The upscale grocery chain joins a large swathe of other grocery stores and convenience shops that intend to stay open during the holiday. While Whole Foods has you and your Easter brunch plans covered in case disaster strikes, some might wonder if the shop has reduced hours in honor of Easter.
Whole Foods makes it very clear that the store only changes its hours for Thanksgiving, Christmas Eve, New Year's Eve, and New Year's Day while closing for the entire day on Christmas. As a result, you can expect the entirety of the store running as per usual when Easter rolls around. 
If you have any doubts, you can always use the Whole Foods store locator to check and see if your local store's hours have changed. But, overall, you should anticipate Whole Foods remaining open during Easter Sunday 2022.