Is Burger King Open On Easter Sunday 2022?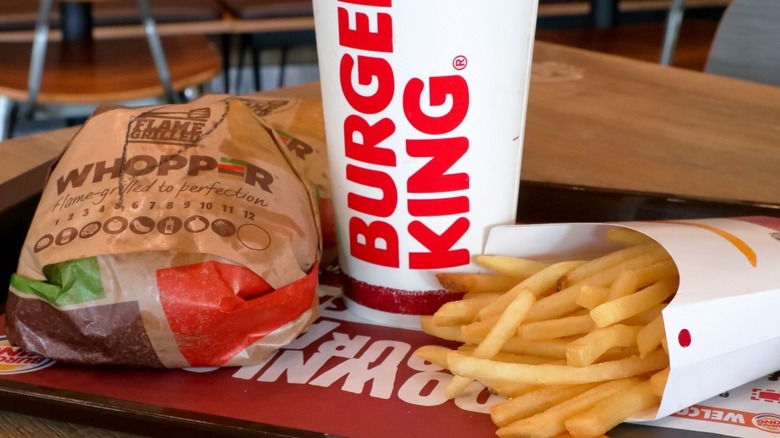 agencies/Shutterstock
A standard Easter dinner might consist of deviled eggs, a baked ham, roasted carrots, and mashed potatoes, but even the holiday that marks the alleged resurrection of Christ can't stop a craving for an Impossible Whopper and a bag of salty French fries from Burger King. Fun fact: Did you know that in 2018, the fast food chain promoted a limited-edition Whopper Páscoa (a chocolate "Easter Whopper") in Brazil? According to Lexology, the promotion was an April Fool's prank, which meant Brazilian Whopper enthusiasts with a sweet tooth never got to have their chocolate Easter bunny in burger form.
Easter falls on April 17 this year, and as far as we know, BK doesn't have any sneaky tricks up its sleeve. That said, whether or not you celebrate the holiday, there are some things to know if the urge to visit your nearest Burger King arises this Easter Sunday.
It depends on the store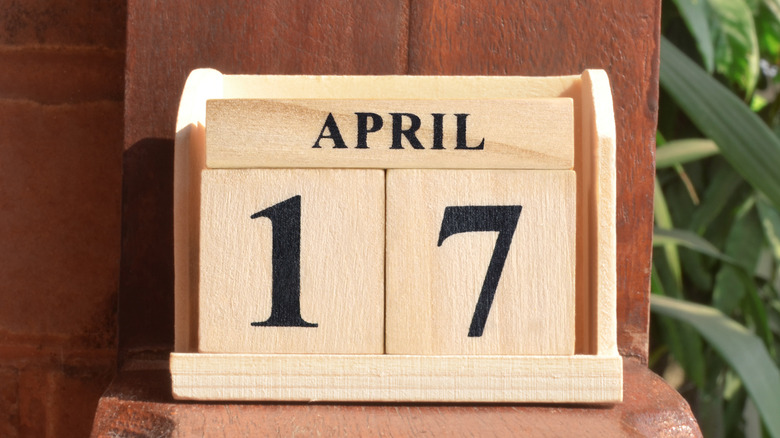 MR.Frost/Shutterstock
With the exception of Christmas Day, Holiday Shopping Hours says Burger King keeps most of its stores open on major holidays, usually under their standard hours of 6 a.m. to 10 p.m. However, because Burger King's individual franchises are allowed to make their own decisions, holiday closures and hour reductions may vary from store to store. 
While one location might choose to open later than usual on a major holiday like Easter, another might decide to close early. Meanwhile, yet another Burger King might continue serving up flame-grilled fare as usual (and you'll love them for it, especially if you're not a big fan of deviled eggs). When in doubt, it's always a good idea to call the phone number listed under the Burger King location you're trying to visit. Worst-case scenario, you'll have to wait until Monday, April 18 to get your hands on a Whopper.