Is Kroger Open On Easter Sunday 2022?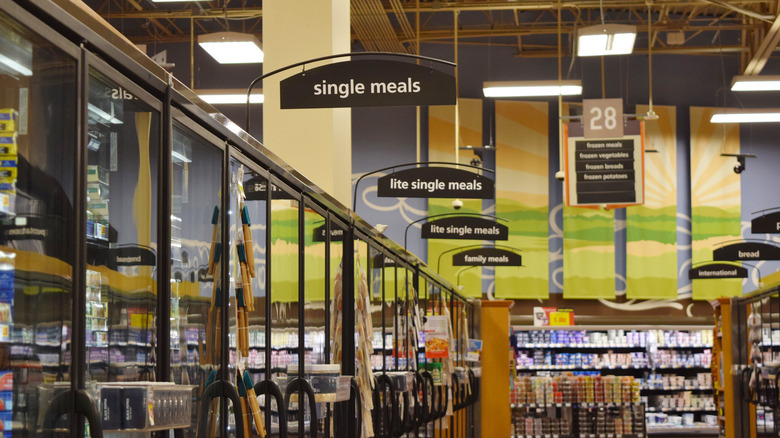 Jennifer G. Lang/Shutterstock
With Easter Sunday steadily approaching, shoppers need to stock up on their favorite types of candy as they plan Easter egg hunts or stuff Easter baskets. According to Good Housekeeping, anyone who wants to dish out some quality candy needs to grab a few bags of egg-shaped Peppermint Patties, SweetTarts Jelly Beans, and cotton candy Peeps. While revelers still have a solid amount of time to grab the right amount of candy before Easter Sunday arrives, sometimes you might realize you just don't have enough treats for the occasion.
Country Living reports that a solid handful of stores plan to observe Easter and should close down for the day. These closures have the potential to put a damper on the day's festivities, especially if you need to make an emergency shopping trip to pick up some extra candy or an ingredient or three for your Easter dinner recipes. With all of this confusion in mind, shoppers have to plan carefully if they want to visit Kroger during the holiday.
Kroger's Easter Sunday policy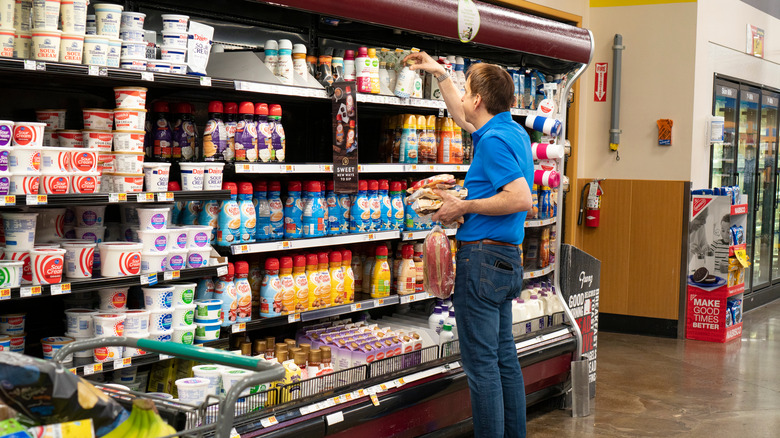 Badon Hill Studio/Shutterstock
According to Delish, Kroger plans to maintain regular hours on Easter Sunday in anticipation of everyone who forgot that one cooking ingredient or just needs to make a last-minute candy run. It's recommended that you double-check and ensure that your local Kroger is actually open before you jump in the car, as some locations might have adjusted their hours for the holiday. When in doubt, you can also use the chain's store locator to pinpoint exactly when the branch should close for the day.
With any luck, you can avoid making an extra trip out to this food supplier on Easter Sunday, but if an emergency strikes and you need some extra jelly beans, you can easily plan to keep this grocer on your radar. While the store may have its doors wide open, make sure that the grocery chain actually has your goods in stock or else you might have to visit a few locations to get everything you need.