Valerie Bertinelli Just Clapped Back At A Twitter Troll In The Perfect Way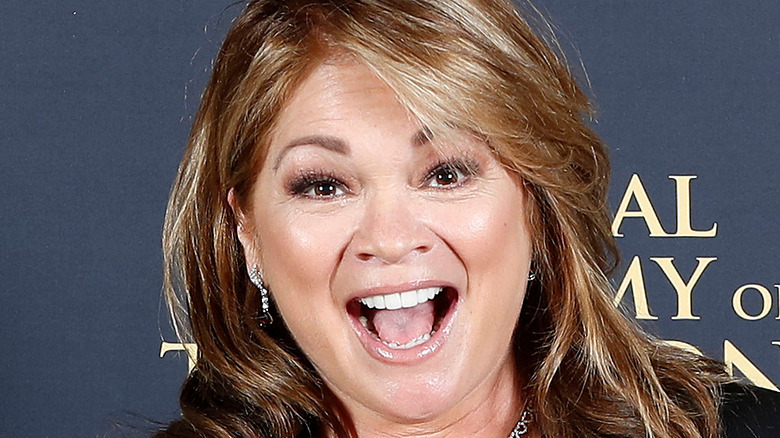 Joe Seer/Shutterstock
Actress and television host Valerie Bertinelli is quite the renaissance woman. In addition to earning a star on the Hollywood Walk of Fame following her multiple accolades at the Daytime Emmys and the Golden Globes, she went on to share modern takes on her own family's recipes on Food Network's "Valerie's Home Cooking." Not least among her accomplishments is raising her musically gifted son, Wolfgang Van Halen, who served as the bassist for the iconic hard-rock band Van Halen from 2006 until 2020, when the group disbanded following the death of its frontman and Wolfgang's father, Eddie Van Halen (via Rolling Stone).
In the year of her husband's death, Bertinelli told Good Housekeeping that she and her son share a bond that always comes back to food. "He would just sit in the kitchen with me and watch me do everything," she recalled of Wolfgang as a child. Given their close relationship, it's no surprise that Bertinelli affectionately calls her son "Wolfie" for short. Unfortunately, one Twitter troll took to the social media platform yesterday to make an unsolicited comment on Wolfgang's name when @VH_History posted a photo of Bertinelli and Eddie Van Halen holding their newborn son in 1991. Rather than responding in anger, the actress applied her cool demeanor to the tweet, highlighting the troll's pettiness in the process. 
'What an odd thing to be so angry at...'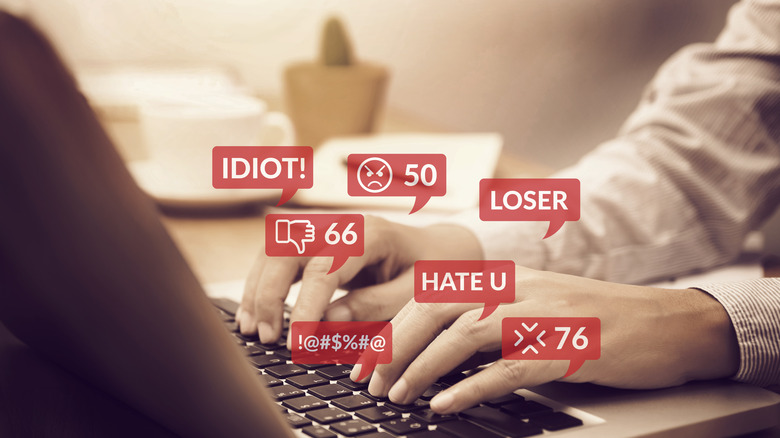 asiandelight/Shutterstock
"Why the f*** would you name your kid Wolf?" spews the tweet. "You [and Eddie] must have been on drugs naming that poor kid. It's SICK!!" Valerie Bertinelli — whose Twitter handle is @Wofliesmom — replied, "What an odd thing to be so angry at ..." Like any good Twitter comeback, the response says a lot with very few words. On one hand, it points to the arbitrary nature of the troll's vitriol and suggests that the troll is taking out personal frustrations on an inconsequential issue. On the other hand, one could interpret Berinelli's response as a means of revealing the slightness of the troll's comment in the face of much larger issues.
One user commented on the Twitter troll's history of similar posts. Another pointed out that oddly enough, the original poster also berated Kylie Jenner last month for naming her child Wolf Weber. One tweeter posited, "Now hear me out. This is just a theory. But I'm thinking maybe [the Twitter troll] was attacked by a wolf and it's a bit of a trigger for her." Whatever the case may be, the "Kids Baking Championship" judge certainly didn't take it personally — she knows that Wolf is an objectively cool name.