This Cabela's Job Listing Had TikTok Losing It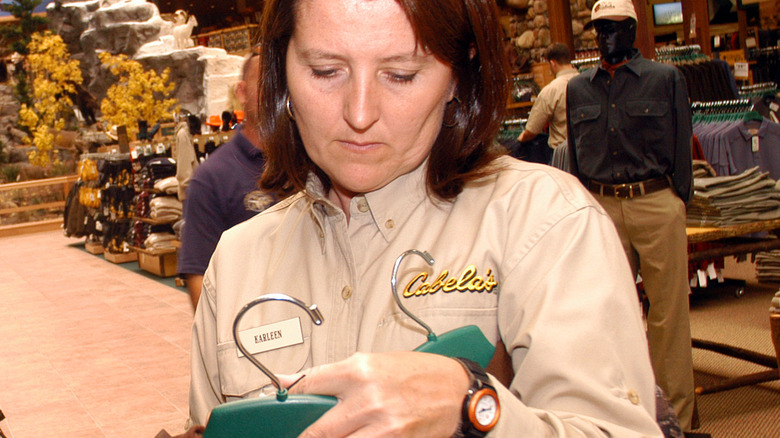 William Thomas Cain/Getty Images
Although many Canadian states have their own rules on minimum salaries for workers, Canada's national minimum wage of just over $15 an hour is only applicable to a select number of sectors (per Government of Canada). The government's website notes that industries such as restaurants and retail are excluded, unlike in the U.S. where restaurant workers' average wage is now $15 per hour.
However, some firms do choose to pay the $15 hourly rate anyway. For the fishing expert's favorite store, Cabela's, the average pay for its Canadian employees is $15.53 an hour, reports Payscale. Despite this commitment to higher pay, a viral TikTok video for a $15.25-an-hour Cabela's role has caused a stir among viewers.
The video, uploaded to TikTok by user @fifiandbogart, has amassed over 37,000 likes and shows an advertisement for a job at Cabela's. The post's narrator clearly takes umbrage at some of the responsibilities, suggesting that the posting's requirement for "legendary customer service" far exceeds the $15.25 salary. Maybe Cabela's was hoping to employ a Greek God. Whatever the company's reasoning, the video has gained ferocious support on TikTok.
TikTok viewers are triggered by low-wage jobs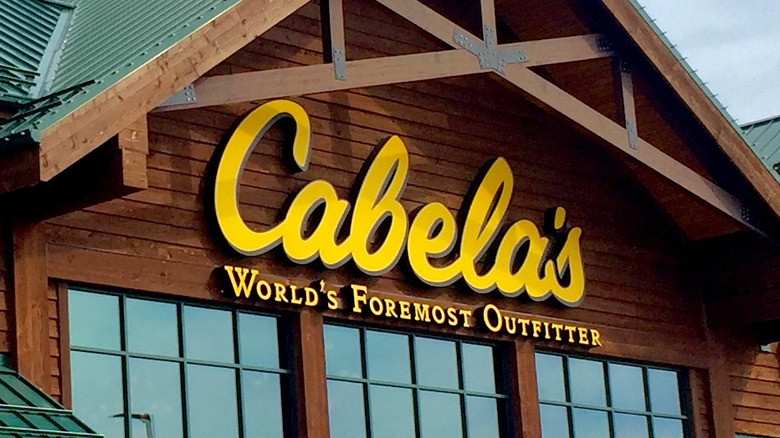 John M. Chase/Shutterstock
The application, which offered a permanent, full-time position of eight hours a week (but also required availability for weekend and nighttime hours), received much derision on TikTok. One user describes the potential expectation to work unsociable hours as a warning sign, while another simply concludes, "minimum wage, minimum effort." Many viewers have been unable to decide what "legendary" working actually involves.
The job offer additionally outlines requirements for knowledge and passion of outdoor products, management of customer queries, and general housekeeping (such as vacuuming). One TikToker jests that for only $15 customers will be lucky if they don't get abused by staff, and another adds that "legendary service requires legendary pay."
The video's description confirms that the job hunter still applied for the Cabela's role, but many TikTok comments show frustration at perceived unrealistic job expectations. Users have described low-wage jobs demanding years of experience and college degrees, and have argued that minimum hourly pay of at least $30 is needed to achieve acceptable living standards.
And just for comparison purposes, here's how much most fast food employees were averaging in 2019.