Cat Cora Says You Need Five Things To Have A Well-Equipped Pantry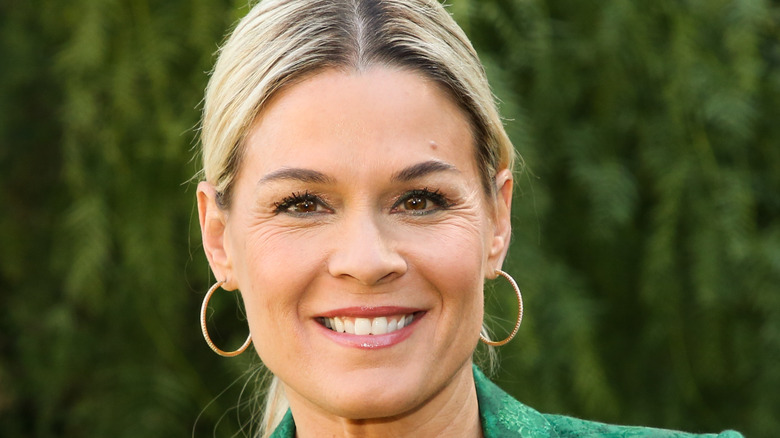 Paul Archuleta/Getty Images
As a proud mom of six growing boys, Cat Cora knows a thing or two about needing to have a well-equipped pantry at all times. However, the "Iron Chef America" star also understands that not everyone has the financial means to stock their kitchen with premium ingredients and state-of-the-art equipment. In a Reddit AMA highlighted by The Daily Meal, Cora shared her top five items everyone should have in their kitchen, and which items are worth the extra dough.
First on her list is "at least one good knife that is sharp," citing that most kitchen accidents happen at the expense of dull knives. Cora also highly recommends investing in a decent set of pots and pans as well as a durable blender, which can be used to make homemade sauces. Third on her list is her top secret ingredient that she puts in almost every dish: citrus. Specifically, she loves lemon, limes, oranges, and tangerines.
Rounding out Cora's list is high quality olive oil — make sure to investigate the authenticity of its ingredients, she says — and vinegars. "Any kind of acid like vinegar or citrus has no fat, no calories, but it enhances the quality of your food like crazy," she commented. Having a well-equipped pantry is one thing, but knowing how to save money without cutting corners in the kitchen is another. Luckily, she has a few tips for that, too.
How to save money in the kitchen, per Cat Cora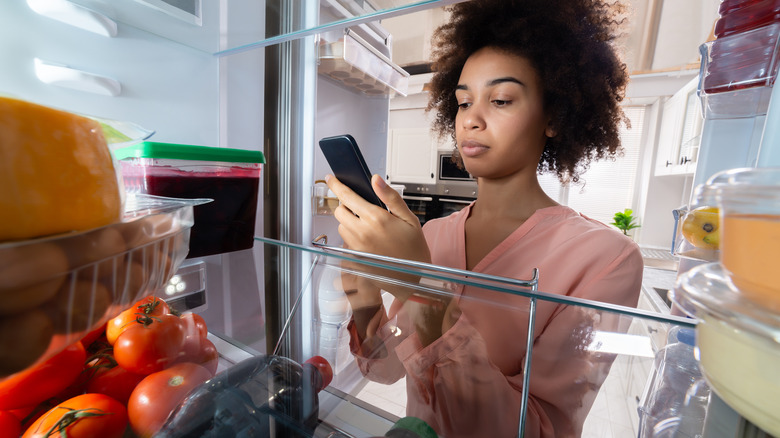 Andrey_Popov/Shutterstock
In a recent interview with Money, Cat Cora revealed three budget rules every at-home chef can follow. This first one is easier said than done: Always buy essential tools over shiny, new things. So, the next time you're in Crate & Barrel, keep your head down and walk past the high-end cake mixers and the pressure cookers with three-digit price tags. "You only really need a few different things: a great set of knives, some cutting boards. The basics: a whisk, spoons, ladles, and spatulas. A blender, a mixing bowl. And great pots and pans," the "Iron Chef America" star stressed.
Another easy way to save money is by making inventory lists. Cora suggests sifting through your pantry and fridge every week to see what has, or is about to, go bad. If it's expired, toss it. If it's on the brink, incorporate it into that night's meal. Create lists of items that need restocking and which ingredients you need to use up within the following days. Not only will this cut back on food waste, but it'll stretch your dollar further, too.
This leads into Cora's third budget rule: Stir fry and tacos are your best friend. "A stir fry is one of those kitchen-sink classics you can put anything in," she told Money, listing off ingredients like protein, loose veggies, rice, and noodles. Tacos are another budget-friendly way to use up miscellaneous or almost-expired ingredients, proving that saving money and being practical can be very tasty things to do.