The Reason Cavendish Farms Just Recalled Its Hash Brown Patties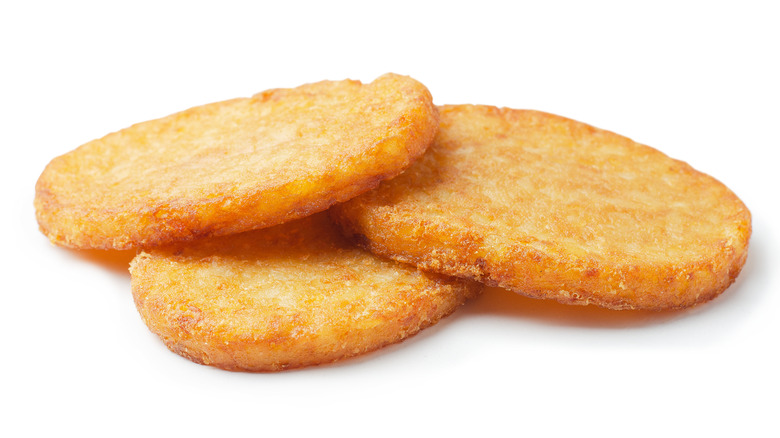 aperturesound/Shutterstock
Cavendish Farms, which you may know for its frozen french fries and hash browns, was created in 1980, after Irving Group bought out C.M. Mclean's processing facility in Canada. By 2001, the Cavendish Farms brand expanded its production to facilities in the United States. Now, as North America's fourth largest frozen potato processor, the company goes through more than 1.4 billion pounds of potatoes each year (via Prince Edward Island Government). That's a whole lot of crinkle cut fries and hash brown waffles.
Unfortunately for potato consumers, the brand recently issued a recall on its frozen hash brown products — specifically, its hash brown patties. You can rest easy knowing that the recall isn't due to the products inadvertently containing golf ball materials or bits of glass, as has been the case with other scary food recalls. The culprit, however, is an undeclared allergen, a huge danger for those who have a certain common dietary restriction.
An undeclared wheat allergen prompted the recall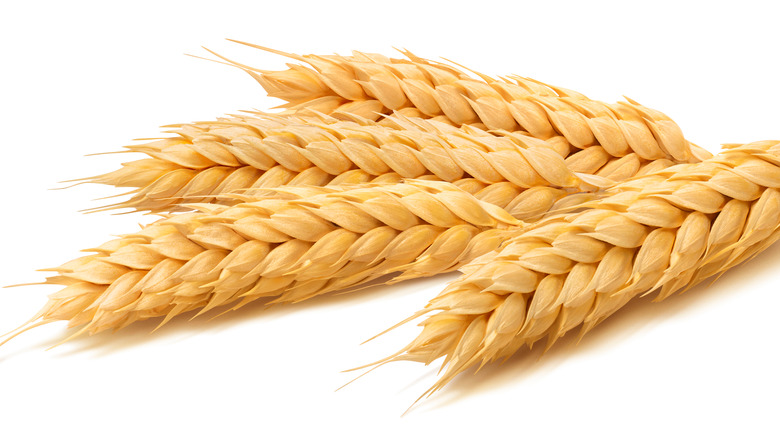 Kovaleva_Ka/Shutterstock
According to the FDA, Cavendish Farms recalled 441 cases of its hash brown patties on March 17 after a supplier realized the product contained wheat and was not labeled accordingly. Although many consumers may not have noticed the difference, researchers estimate that as much as 1% of the world's population is sensitive or allergic to wheat ingredients (via New Food Magazine). Moreover, the Gluten Intolerance Group says that "in the United States, wheat is one of the eight most common foods to which people are allergic."
At the time of writing, no cases of recall-related illness were reported. For the time being, Cavendish Farms has removed the patties from grocery shelves in nine states and urged consumers to throw away or return the affected hash browns, which are detailed on the FDA announcement. The patties will likely return once the issue has been fully resolved, as the wheat ingredients have now been properly labeled on the packaging.