Instagram Loves Robert Irvine's Take On 'That One Guy'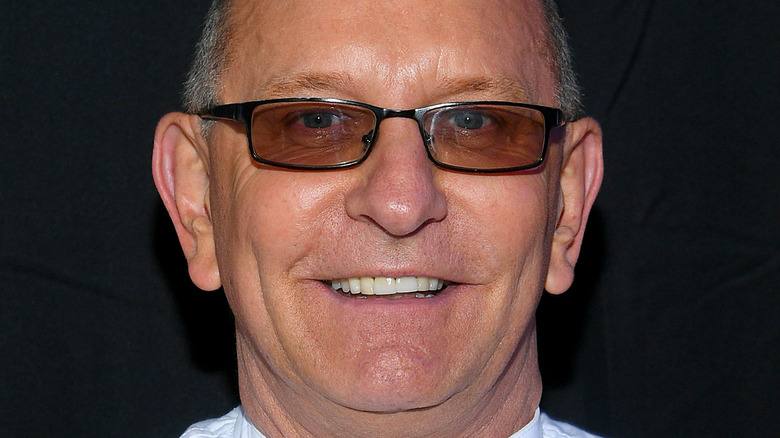 Dave Kotinsky/Getty Images
The season of dining al fresco has officially begun in the Northern Hemisphere, and what better way to celebrate the beginning of spring than with a good old-fashioned barbecue? Whether you have a backyard or you're working with a communal rooftop grill situation or even a public park setup, there's nothing like gathering a group of friends in the great outdoors for a made-to-order feast cooked over an open flame. Some people like to keep things classic with hot dogs and hamburgers, while others might choose to skip the meats altogether for an herbivorous smörgåsbord of grilled fruit and vegetable skewers. 
Whichever way you slice it, every barbecue has one thing in common — a grill master. The one person at the BBQ who is either given control, or takes it, over the grill. In an Instagram post, British celebrity chef Robert Irvine shares a TikTok rendering himself the overseer of the flame — and his followers know exactly what he's talking about. 
That one guy who always takes over the BBQ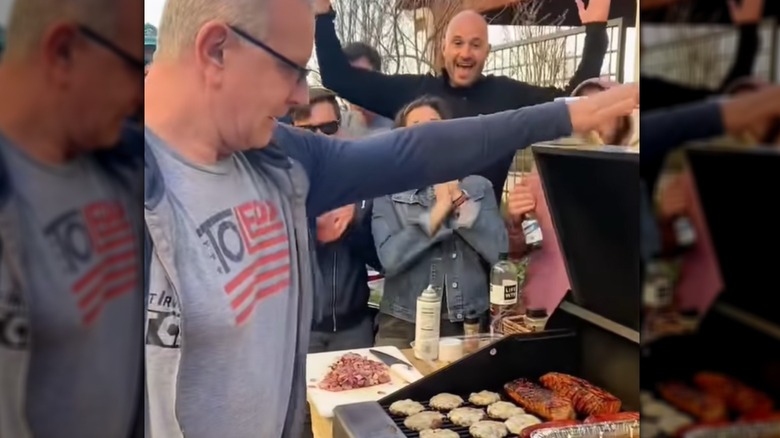 Instagram
The eight-second TikTok video shared on Robert Irvine's Instagram page begins with a man struggling to grill a hot dog without burning himself on the ripping-hot grate. With a "step aside" motion, the Food Network host steps in to take over the job, proceeding to show off his grilling chops to the delight of his fellow hungry barbecue guests. Superimposed with the caption "That one guy who always takes over the BBQ," Irvine wrote on Instagram, "There's always one! You know who you are." Evidently, Irvine is the one. 
Some people who commented on the post also admitted to their habit of taking over their local barbecue, while others claimed to know someone who did. "My husband is that guy," wrote one commenter. "In my circles, it's usually me," wrote another. Another added that he would "definitely trust" the "Restaraunt: Impossible" host to do the flipping and charring, and he's surely not alone. Having designed his own portable charcoal grill that made its way to a New York Post list of the best celebrity-approved grills of 2022, Irvine certainly has an expert's grasp on this outdoor dining tradition.