Instagram Is Raining Hearts On Paul Hollywood's Mexico City Selfie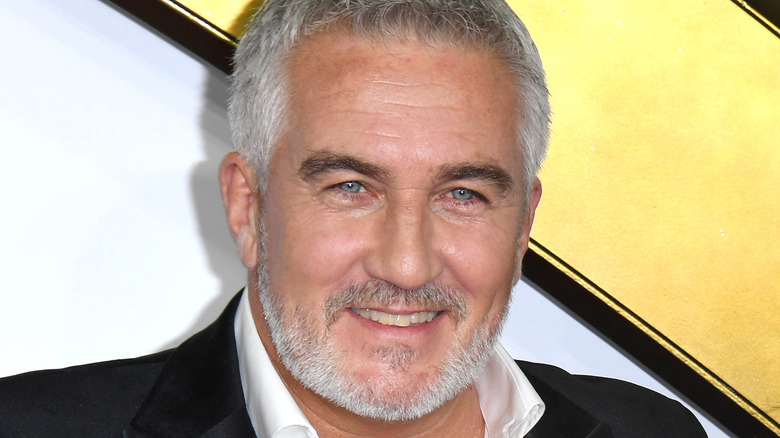 Stuart C. Wilson/Getty Images
No one knows his way around a mixer or rolling pin like Paul Hollywood. According to the personality's website, the chef who has made waves as a host and judge on "The Great British Bake Off" got his start after deciding he should follow in his father's footsteps. He gave up his career path as a sculptor, served as the head baker at a variety of world-class hotels, and traveled the world in order to learn more about this cooking form. Eventually, Hollywood landed a bunch of television gigs and has published a variety of cookbooks focused on the art and science of baking.
Over the course of Hollywood's career, the star has visited Cyprus, Egypt, and Jordan in order to learn more about how different cultures approach baking. It should come as no surprise that the star has now found himself in Mexico City. The star teased a new show in an Instagram post of his headshot, alongside the caption, "Thank you Mexico from Mexico City Oaxaca/Tijuana/ Baha/Yucatan/Cancun you've been incredible the series will air soon love you all." Followers loved the shoutout and couldn't wait to jump in with replies.
Love for Paul Hollywood's Mexico City trip
Fellow Instagrammers quickly flooded the post with excited replies. Fans jumped in with comments ranging from, "Hi Paul it's good to get out and see new recipes, new ingredients and meet folk who are passionate about what they produce," all the way to, "Oh wow how fabulous! Looking forward to that." Others claimed, "We are so excited," and, "Mexico is magical." Hollywood got one travel recommendation, reading, "Next time, go to San Miguel de Allende, Guanajuato. You'll love my hometown," while another user said, "I have always wanted to visit Oaxaca. I love Mexico so much — that is one city I have missed in all of my travels." Another Hollywood fan hopes that the new series can match the personality's former television work, saying, "Oh can't wait! I loved the Japan series."
One particular comment summed up the entire thread — "Can't wait to watch!!!" Hollywood has clearly tapped into some serious excitement over his new show and attracted some attention from followers who might be looking for Mexican foods to try.