The Truth About Leo Davila From Big Restaurant Bet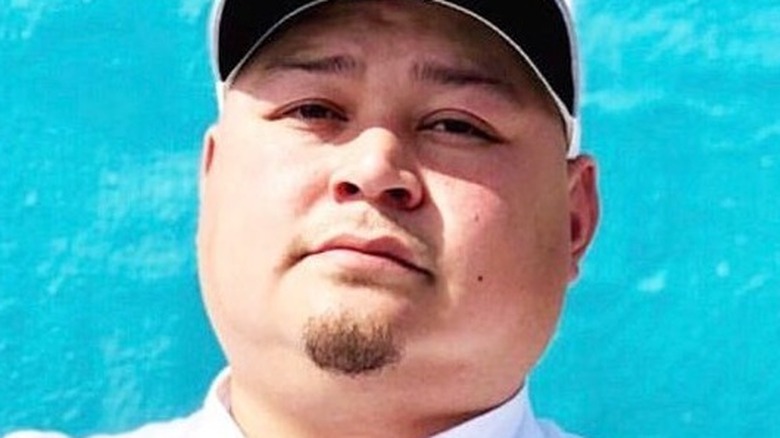 Instagram
By the looks of it, San Antonio chef Leo Davila's food is a feast for the senses. At Stixs & Stone in northwest San Antonio, he draws enthusiastic reviews for dishes like his signature gochujang-glazed pork belly skewers, Brussels sprouts with kimchi, spiced pepitas, thinly sliced pickled radishes, and queso fresco — not to mention his crisp-bottomed rice bowls (per KSAT).
On the local stage, Davila has made plenty of TV appearances to showcase his food. The question of the moment is: Will his style, flair, and cuisine impress superstar chef, restaurateur, and TV personality Geoffrey Zakarian? Davila is one of eight chefs from across the country vying for the chance to gain financial backing (in the form of a $250,000 investment) and valuable business advice from Zakarian on "Big Restaurant Bet" (per Food Network). The show premieres April 5 at 10 p.m. By the time the finale concludes, Zakarian will be helping one of the contenders open the restaurant they've always dreamed of.
Leo Davila gambles on Big Restaurant Bet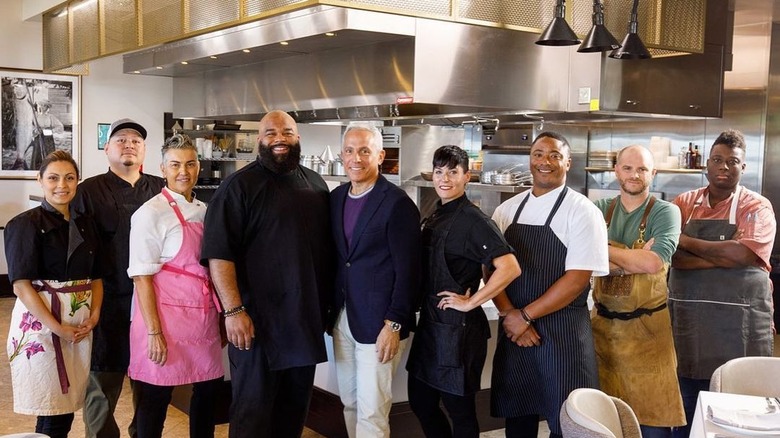 Instagram
You may not be familiar with chef Leo Davila and his creds, but he is well-known in the San Antonio food scene. He honed his culinary skills at The Art Institute of San Antonio and went on to work in several restaurant kitchens in the Alamo City, including Mixtli and Folc, according to San Antonio Current. His successful mobile kitchen Catch the Wave led him to open Stixs & Stone, the brick-and-mortar restaurant where he does double duty as chef and owner (per MYSA).
Davila's heritage is Mexican and Chinese, and his food is a reflection of that. His restaurant is known for its fusion dishes, like fried rice with Mexican chorizo, Korean fried cauliflower, taco flights, and churro bread pudding (per Yelp). "Big Restaurant Bet" host Geoffrey Zakarian aims to learn about each chef via their food (per Food Network), so it will be interesting to see what Davila cooks up for him. "Representation matters and it's cool to know that someone like me can be featured on a major network," Davila said in an Instagram post. "I hope I did San Antonio proud."