This Sam's Club Deal Means Your Membership Is Essentially Free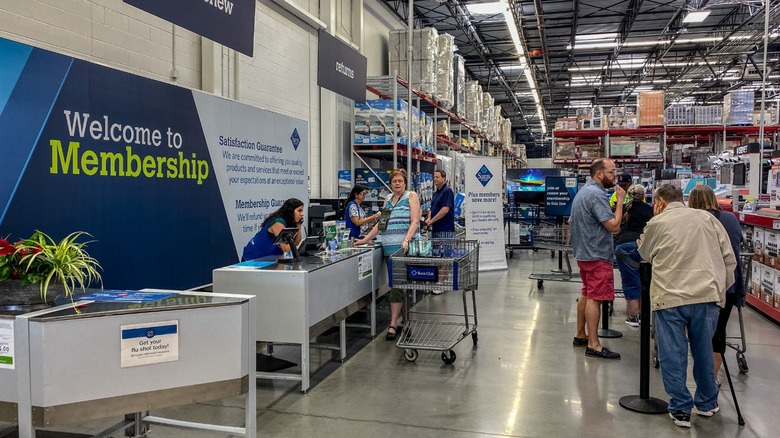 Joni Hanebutt/Shutterstock
With gas prices on the rise, groceries getting more and more expensive, and the rate of inflation reaching a roughly 40-year high (via CNET), many people these days are no doubt trying to find ways to stretch their household budget as far as they can. One way that some people try to save on household items is by joining wholesale clubs, where they can snag discounts on bulk purchases, whether it's for paper, groceries, or baked goods. But the opportunity to get more bulk for the buck normally doesn't come free.
Although these wholesale clubs offer discounts and deals, they also charge a membership fee. Members might feel that they make up for this fee with the savings they accrue throughout the year, but Sam's Club has an offer that could make a difference in those savings for a limited time. New Sam's Club customers who purchase a membership before January 31, 2023, will receive a free $45 Sam's Club eGift Card when they sign up, according to the Sam's Club's website. This effectively balances out the $45 fee the club charges for a basic annual membership, making the cost of joining the club basically zero for the entire year.
New members will receive a $45 eGift card upon signing up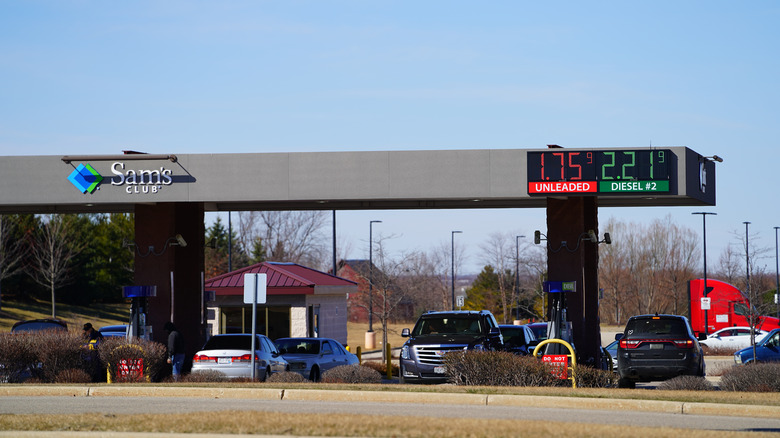 Aaron of L.A. Photography/Shutterstock
Some might wonder what the $45 eGift Card would mean for a Plus membership, which rings in at $100 per year, according to Sam's Club's website. After all, those who buy the pricier membership would receive additional benefits and perks, like free shipping and pharmacy savings. But it seems that anyone who's thinking they can cut the cost to $55 with this offer would be mistaken. The terms and conditions specifically state, "Offer not valid for Sam's Plus membership."
Even so, all members are eligible to receive a variety of other savings, including deals on groceries, household items, and car tires and batteries. There is also a member's-only discount at Sam's Club fuel stations. With the sanctions related to Russia's invasion of Ukraine increasing gas prices in recent weeks (per USA Today), we would be willing to bet the chain is hoping the fuel stations help drive up membership purchases. Customers can also cancel their membership whenever they like (via USA Today). If done before the renewal fee kicks in, that would make a basic membership almost entirely fee-free.