Yes, A Bar That Rotates While You Drink Really Exists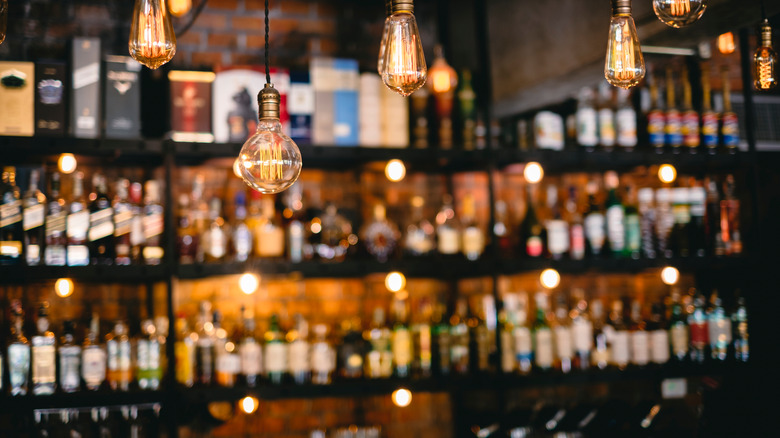 NTRdesign/Shutterstock
Revolving bars and eateries across the world have managed to attain popularity over the years for being unique and offering a special dining experience to customers as they sip on a drink or dig into a delicious meal while enjoying the panoramic views. According to The Guardian, one of the earliest revolving eateries made its debut back in 1962 at the Seattle World's Fair inside the Space Needle. 
A Redditor wrote about their dining experience at the eatery and said, "It was certainly expensive compared to a terrestrial restaurant, but you're at the top of the space needle and spinning around ... in my opinion, it's extremely worth it if you're looking for something special and can afford it." Also, per The Guardian, the Cairo Tower in Egypt launched a revolving restaurant in 1961 that once hosted Russian President Vladimir Putin and Egyptian President Abdel Fattah el-Sisi for a meal. 
The concept of revolving eateries isn't exactly new but is still fairly appealing to those who love unique dining experiences and don't mind paying a little extra for their meal. On that note, New Jersey is set to welcome its first "360-degree rotating bar" in May (via Food & Wine).
Bally's Atlantic City Hotel has ambitious plans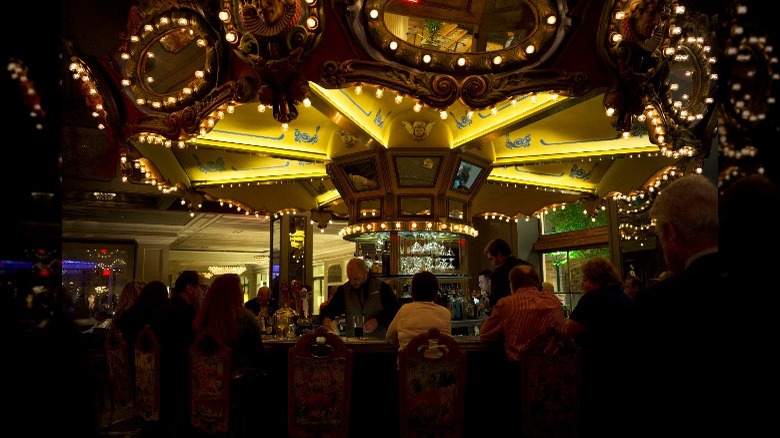 Tim Graham/Getty Images
Per Food & Wine, Bally's Atlantic City Hotel and Casino in New Jersey has grand plans for the Memorial Day Weekend and is hoping to launch its very own Carousel Bar that will offer panoramic views of the casino and the area surrounding it. The hotel is working on $100 million in renovations and its new bar will allow customers to enjoy unique cocktails infused with unconventional flavors like Cotton Candy, Caramel Popcorn, and Saltwater Taffy. Also, the 24-seat bar will revolve "at a subtle rate of about 2.5 rotations per hour."
For those not in the know, there's a similar bar in New Orleans called the Carousel Bar & Lounge that is a part of the legendary Hotel Monteleone and is a huge hit among tourists for its unique selling point (it's not just a bar but also a memorable experience that reminds visitors of theme park rides). According to Condé Nast Traveler, the staff members are familiar with the bar's history and the fact that it has hosted several popular figures in the past such as Truman Capote and William Faulkner.
As highlighted by Food & Wine, the new carousel bar in New Jersey is unrelated to the New Orleans eatery and will cater to customers all days of the week while playing current music. It remains to be seen whether the bar will strike a chord with local visitors and keep them coming back for more.