Spring Baking Championship's Jaleesa Mason Says This Judge Is The 'Hardest To Please'
A TV show like "Spring Baking Championship" requires contestants to work extra hard as they attempt to win over the judges with their baking skills in a highly competitive setup while trying to overcome several culinary challenges at the same time. According to celebrity baker and TV personality Duff Goldman, the show is tricky for the judges too because they know that they're judging experienced pastry chefs who know what they're doing. Goldman told Cinema Blend, "I think the baking on Spring Baking is the most technically impressive, and being the judge for that, it's a lot of pressure. Because you have a bunch of people that are at the top of their game and I have to understand everything that's going on."
For one of the participants on the show, pastry chef Jaleesa Mason, being on Season 8 of the show helped her revise the techniques that she picked up while studying at the Culinary Institute of America (via Fansided). The chef explained, "All of the basic fundamentals like pastry cream, dough, and buttercream were engraved into me from culinary school. I was able to remember basic recipes very quickly on the spot."
That said, Mason does acknowledge that the show isn't easy to get through and one judge in particular is really hard to impress on "Spring Baking Championship."
Jaleesa Mason's vote goes to Duff Goldman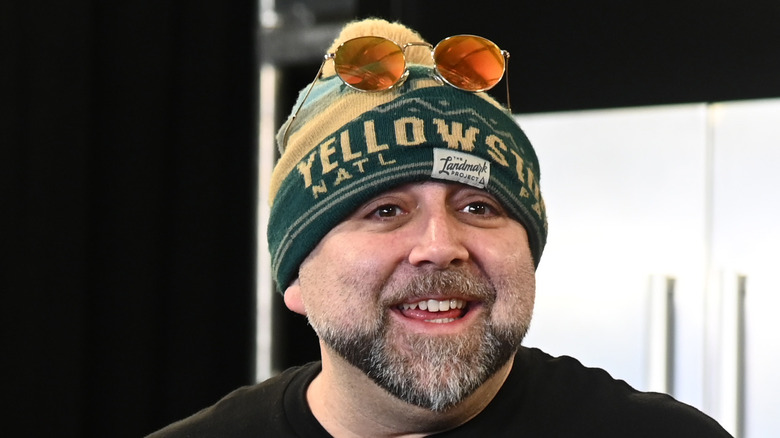 Dave Kotinsky/Getty Images
Jaleesa Mason did acknowledge that the judges on "Spring Baking Championship" are quite tough to impress, and it didn't help that all their tastes are different. She did pick one name, though: The pastry chef told Fansided that Duff Goldman is the hardest to impress. "If I had to pick one judge, it would be Duff just because he's a 'cake guy.' I consider myself to be a cake gal, so he's the person who would mostly pick up on cake techniques that are difficult to execute," Mason said. She added that the "Charm City Cakes" baker has a very different palate compared to hers so it was important for Mason to push herself and learn to experiment while competing on the show. 
This sentiment was shared by another contestant, Tom Smallwood. He shared with Fansided that Goldman is not easy to impress because of his ability to spot something that the contestants totally missed while working on their desserts. "I feel like he picks out that one thing you totally didn't think about and puts it on blast," Smallwood said. He added that he's fond of all the judges and knows that their statements are never mean-spirited.