How Jessica Chastain's Vegan Lifestyle Raises Issues In Her Family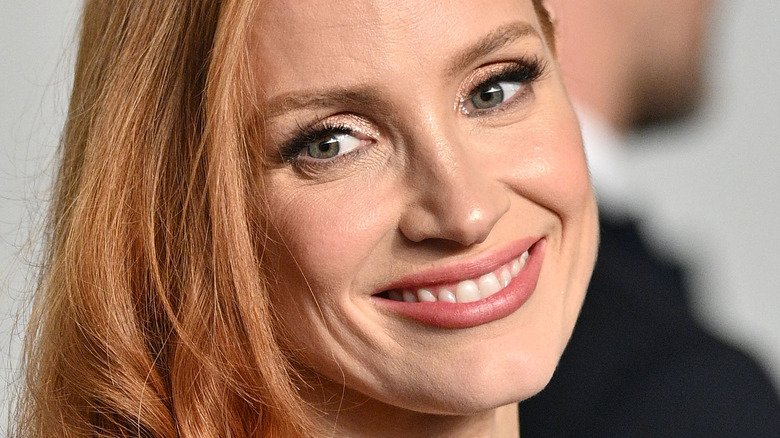 Lionel Hahn/Getty Images
Despite plant-based lifestyles becoming increasingly popular over the years, Jessica Chastain's adherence to veganism may have caused some awkwardness amongst family members. The star of "The Eyes of Tammy Faye" is actually a newer vegan and told W Magazine that she only tried it out because her friend didn't use a two-week vegan food delivery program. However, Chastain said she stuck with the lifestyle because she noticed the great health benefits it provided her. "I just really was listening to what my body was telling me," the actress said.
She explained that she had felt more energetic ever since attempting veganism, which is a common feeling, as vegans tend to use less energy when digesting food. This is because plant-based foods tend to have fewer sugars, saturated fats, and carbohydrates than those that are animal products (via Insider). However, Chastain has found it challenging to explain veganism to some of her extended family members. One particular trip to Italy has especially proved how difficult the situation can be.
Veganism conflicts with traditional dishes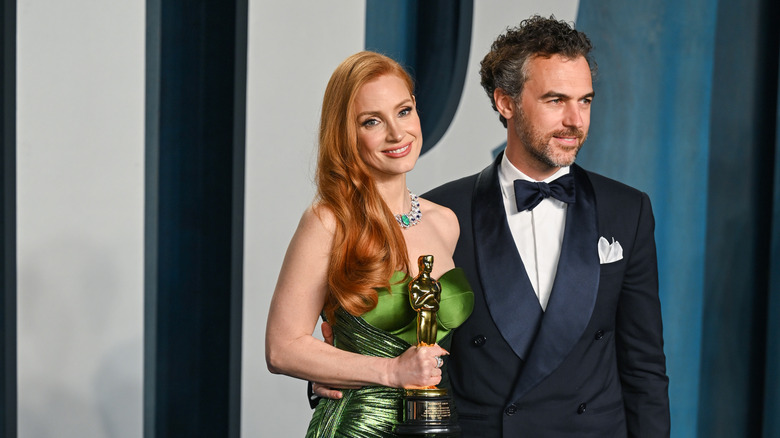 Karwai Tang/Getty Images
During the holiday season in 2017, Jessica Chastain went to Italy to visit the parents of her husband, fashion executive Gian Luca Passi de Preposulo. The actress told "Jimmy Kimmel Live" that the holiday was spent with a lot of pointing to food due to the language barrier between her and her in-laws. Much of the food served was not vegan, and Chastain admitted that she had to tell her in-laws that she couldn't eat many of the dishes. This proved to be a challenge because even after explaining veganism to them, she would be offered fish.
However, Chastain understood that the cultural difference was the reason her in-laws acted this way and explained how she was also surprised by the length of meals and how many courses there are in Italy. According to The Local IT, Italy's rich culinary history and traditional dishes often clash with the growing rate of veganism, making Chastain's dining experience a common one amongst vegans in the country. The actress also proposed the idea that her in-laws hate her, but hopefully, that's not true.