Restaurant Meals That Contain More Than A Day's Worth Of Calories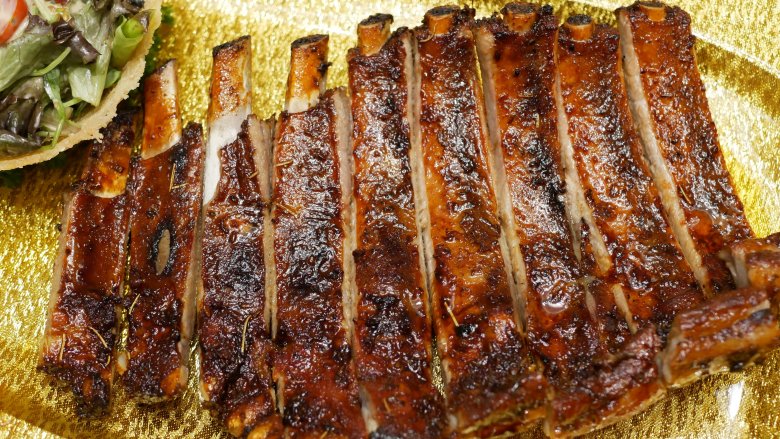 Shutterstock
Depending on who you ask (and whether you're trying to lose, maintain, or gain weight), an adult is expected to take in around 1,600 to 2,300 calories per day — more if you're a man, fewer if you're a woman. Most people manage to hit that amount pretty easily on three meals a day, and some people are pretty good at exceeding that limit. A few people can surpass the limit quite spectacularly, and godspeed to them. While it usually takes a few meals to top that 2,000-calorie mark, however, some chains and restaurants prefer to up the ante, serving dishes that will take you over the limit in one go. Approach these options with the greatest of care.
Cheesecake Factory's pasta carbonora with chicken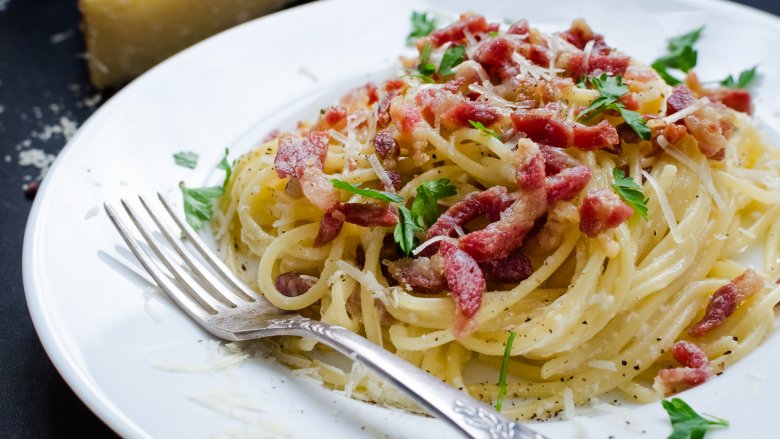 Shutterstock
The Cheesecake Factory is a special offender when it comes to calorie intake. We could have easily made this list entirely with items on their menu. Special mention, however, has to go to their pasta carbonara, which clocks in at a staggering 2,570 calories with chicken (2,410 without).
Even as an entree, that's a truly gargantuan amount of calories for what is essentially just pasta. (The sodium, fat, and carbohydrate levels in it aren't exactly slimming, either.) It seems to highlight a particular problem on Cheesecake Factory's menu: the pastas are loaded with calories. Even the kid's pasta with alfredo sauce somehow hits 1,250 calories, which comes perilously close to the recommended daily intake for children, too.
Bob Evans' country-fried steak and eggs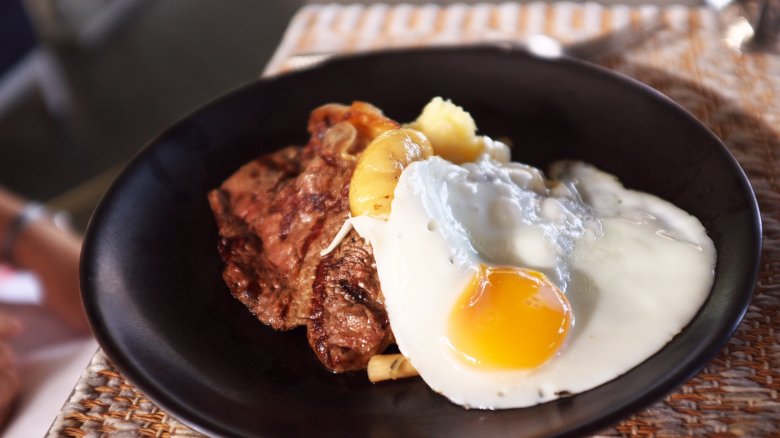 Shutterstock
Bob Evans may espouse farmyard values and quality as their culinary M.O., but their menu is some distance from your run-of-the-mill farm, calorie-wise. One particular offender is the country-fried steak with fried eggs, sausage, grits, and bread on the side. All in all, that comes to 2,260 calories in total (and well over your total recommended daily amount of fat, cholesterol, and salt), which should take slightly over a full working day's worth of walking to burn off.
What's most egregious about this, of course, is that the fried steak at Bob Evans is, obviously, a breakfast — meaning that you're reaching your caloric limit during your first meal of the day. Even if breakfast is the most important meal, perhaps try toning it down a little. You'll thank yourself later.
Romano's spaghetti and meatballs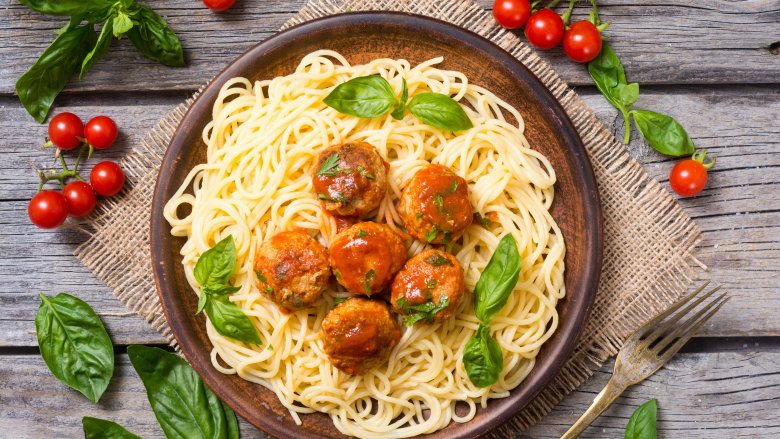 Shutterstock
More shame for pasta here, with Romano's Macaroni Grill's spaghetti and meatballs served with meat sauce. The spaghetti and meatballs is the only option on the menu that passes the 2,000-calorie mark, but it does so with some ease, coming in at 2,270 calories. Shockingly, the version that's served with tomato sauce only contains 1,430 calories, meaning that the meat sauce alone is the source of over 800 calories.
If you want some perspective with that, the kid's menu version of the spaghetti and meatballs with tomato sauce has 500 calories. That's an entire meal for children, plus a couple scoops of ice cream, and you've got the caloric intake of the meat sauce. That might seem absurd, but what did you expect from a chain of Italian restaurants based in Texas?
Uno's market vegetable pizza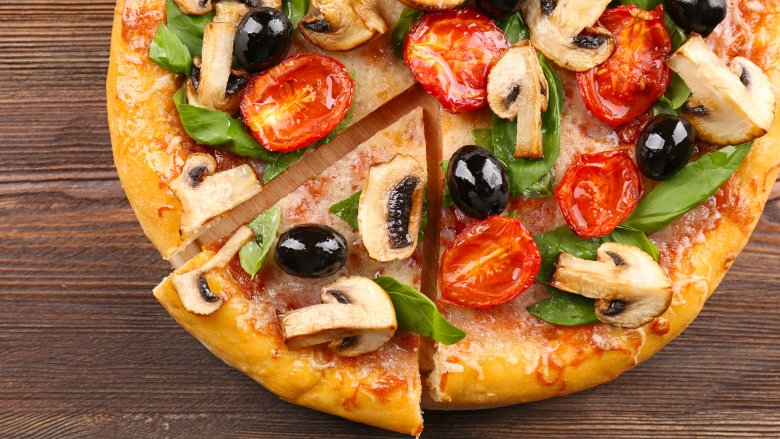 Shutterstock
Good rule of thumb when you're ordering pizza: if you're considering forgoing the meat toppings for the (seemingly) healthier option of including vegetables instead, don't bother. After all, it's not the toppings that makes many pizzas so unhealthy. Nowhere is this more apparent than with Uno's, where you can get a deep dish "farmer's market vegetable" pizza that contains 2,330 calories.
The sheer amount of vegetables — including onions, spinach, sun-dried tomatoes, eggplant, plum tomatoes, and pesto, plus feta and mozzarella — probably adds a fair bit onto the final calorie count, but considering every other deep dish pizza on the menu surpasses the 1,500-calorie mark, we'd say it's best to just ignore that portion of the menu entirely. Keep to the pan or flatbread pizzas and you'll feel a lot better afterward.
O'Charley's rack of ribs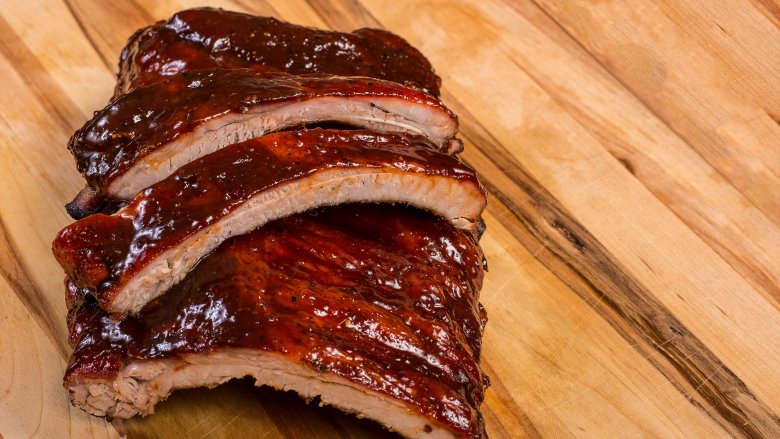 Shutterstock
For a day, 2,000 calories is good. For a meal, 2,000 calories is less good. For one order, 2,000 calories is downright worrisome. So what else can we do but look on in awed terror at O'Charley's full rack of ribs, which, along with the accompanying fries and slaw, contains a grand total of 2,914 calories?
For reference, 3,000 calories is the rough equivalent of 14 slices of a Domino's pizza, 15 donuts from Krispy Kreme, or 30 slices of whole bread. Unless you're a professional athlete, you should almost certainly not be on a 3,000-calorie diet. And if you're particularly drawn to the ribs at O'Charley's, maybe stick to the half rack, which will set you back a meager 1,805 calories. Maybe "meager" isn't the word.
Sonic's peanutty swirl and Snickers master blast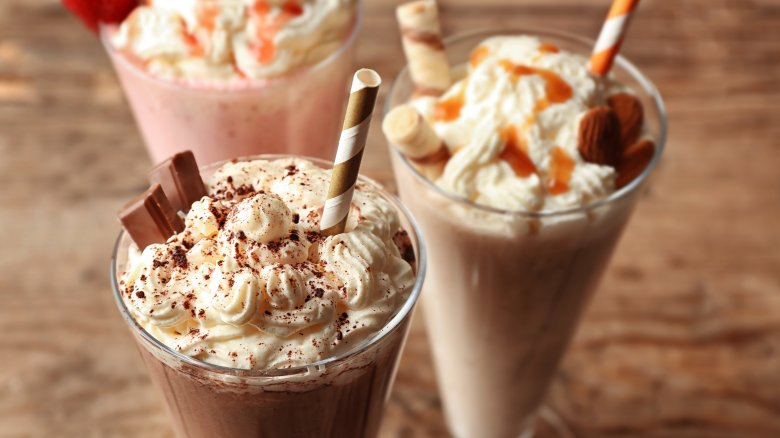 Shutterstock
If you think a single dish fulfilling your daily caloric intake is impressive enough, how about managing it in one drink? Sonic's milkshakes are loaded with calories as is, but their peanutty swirl with Snickers master blast really takes the biscuit. It consists of vanilla ice cream mixed with peanut butter and pieces of Snickers, and the large version contains 1,950 calories and 119 grams of fat.
If you're feeling down for a shake from Sonic, we'd suggest you do the sensible thing and opt for the mini or small options, which will at least have a caloric value in the triple digits. If taking in a quarter of your daily recommended amount of calories in one drink still shocks you, maybe ask for a water. Milkshakes might not be for you.
On The Border's Border sampler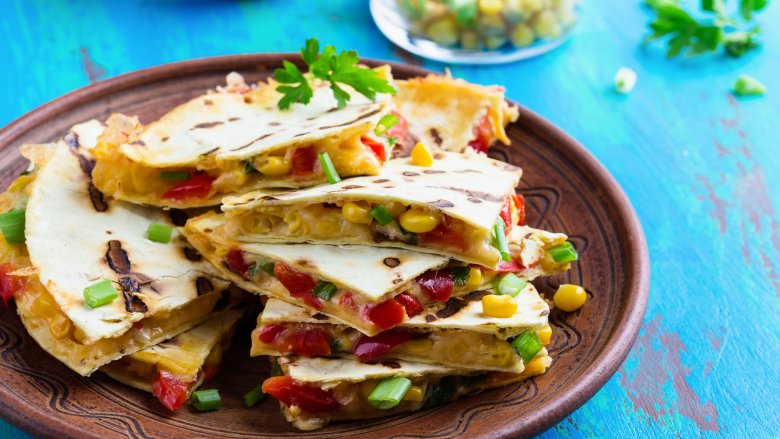 Shutterstock
Sampler dishes are veritable hotbeds for calories. Take On the Border's own sampler, which technically counts as an appetizer. The Border sampler contains chicken quesadillas, fajita steak nachos, and mini chicken chimis. According to On the Border, it also happens to contain 2,180 calories, and the carb, fat, and salt levels in the sampler aren't a pretty sight, either.
We don't want to tell you how to live your life, obviously, but if you're consuming a dish with 2,180 calories as your appetizer, you might want to skip the dessert. Or start looking for good gym memberships. If you must order the sampler — or, for that matter, a sampler at any restaurant — it might be prudent to order one for the table to share.
Famous Dave's BBQ feast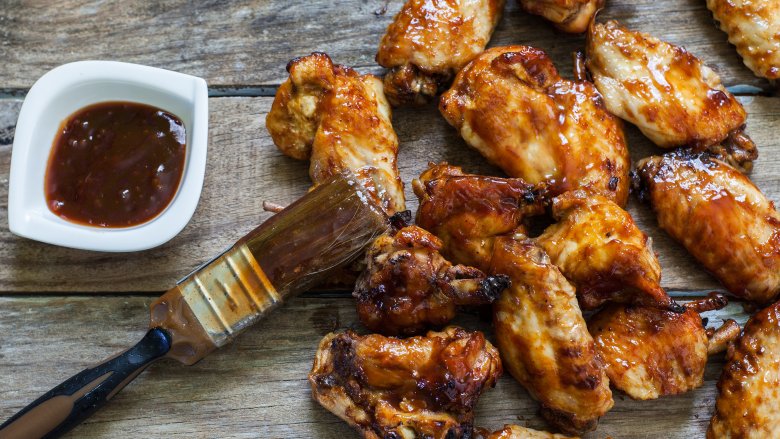 Shutterstock
Famous Dave's nutritional information chart reads like all the scrolling numbers that make up the world in The Matrix. One sampler platter contains 2,770 calories. The 60-piece chicken wing platters (yes, sixty) have calorie counts that shoot into the many, many thousands. At least with those, you can argue they're meant to be shared, so you're not actually taking in quite as many as you might think.
It's a similar story for the All-American BBQ feast, which contains a total of 8,750 calories. It's suggested you share between four, meaning that you're still consuming 2,187 calories each. Lord help you if you're crazy enough to eat one yourself. You could walk to the poles and back and still not burn it off.
Maggiano's steak contadina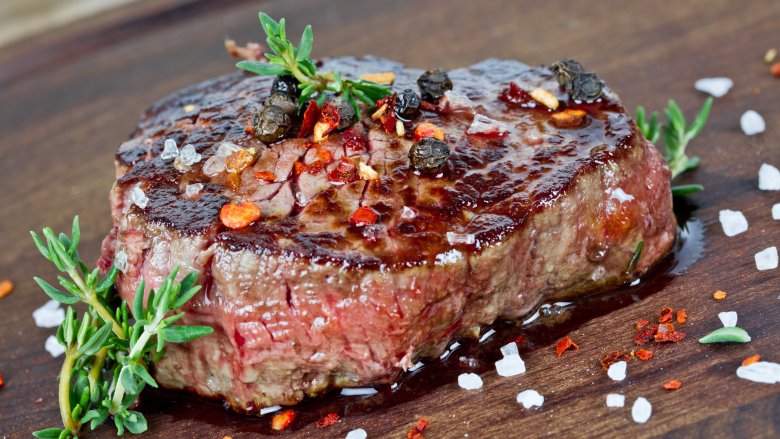 Shutterstock
If you're counting calories, most steaks are probably off the cards — especially if they're coming from a chain of restaurants. That's certainly the case with Maggiano's steak contadina. You've got your steak, of course — at 1,250 calories — plus two Italian sausage links, vesuvio-style potatoes, peppers, mushrooms, onions, sun-dried tomatoes, steak jus, and garlic butter. It's probably no surprise that it has around 2,420 calories in total.
Maggiano's other dishes are capable of building up the calories, including the rustic chicken and shrimp al forno (about 2,000) and the chocolate zuccotto cake (1,820). The lesson here? Get your own cut and cook it at home. You'll get all the iron and protein with a lot less fat and salt.
Red Lobster's create-your-own combo meal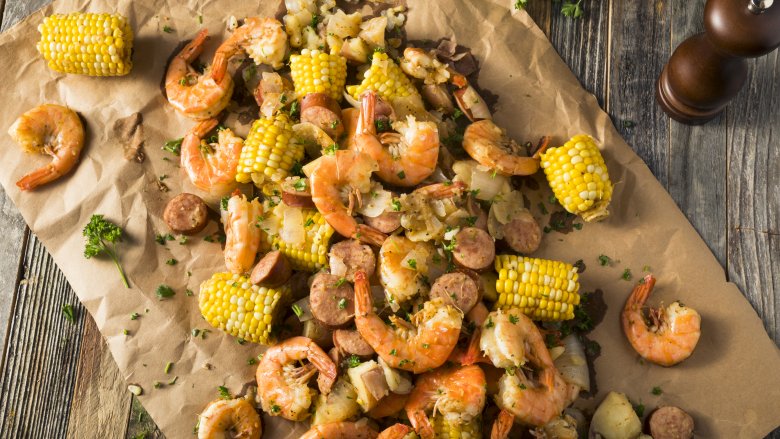 Shutterstock
Red Lobster's create-your-own combination meal provides both the opportunity to ingest up to 2,710 calories in one sitting and an intriguing and convincing argument for the removal of free will. If you choose the Parrot Isle jumbo coconut shrimp, Walt's Favorite shrimp and shrimp linguine alfredo with the caesar salad, fries, and biscuit, you can hit almost 3,000 calories without ever having to get up from the table.
You'd have to go out of your way to actually pick something quite so high in calories as part of the create-your-own meal, but you should never underestimate the willingness of human beings to eat far, far too much in one go. It's just what we do.