Why Being A Chopped Judge Matters So Much To Aarón Sánchez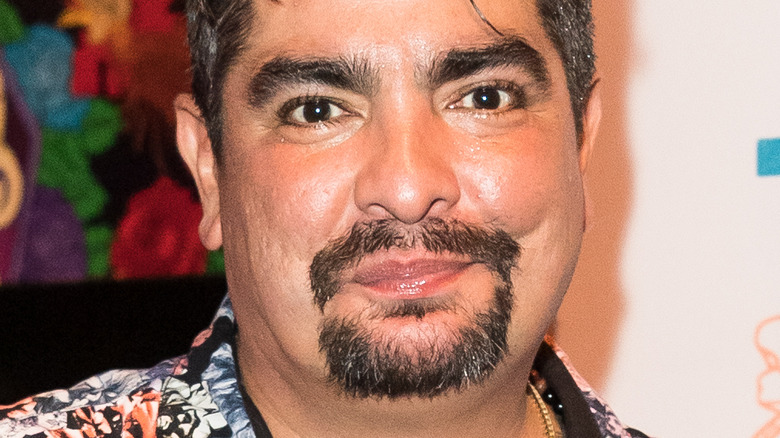 Jason Koerner/Getty Images
Aarón Sánchez is a master of many trades: James Beard award-winning chef. Well-loved and well-respected TV personality. Cookbook author and memoirist. Philanthropist. Restaurant owner. Lover of ink. Did you know Sánchez is a partner in Daredevil Tattoo in New York City (per Food Network)? What a colorful and impressive resume he has.
If you've been to the Mexican restaurant Johnny Sánchez in New Orleans, you no doubt know that Sánchez is the chef-owner (via Zagat). He grew up in the restaurant business and, largely thanks to his chef mom, is super passionate about Mexican cuisine and Hispanic representation in the industry. "I feel it is my honor and duty to serve as a source of inspiration and to share my culture through food," Sánchez told Zagat.
On "Taco Trip," Sánchez has had the enviable job of traveling all over the U.S. to sample tacos, cook tacos, and share his love for tacos with viewers (per Cooking Channel). But some of his most personally rewarding work can be seen elsewhere on TV — on "Chopped."
Sánchez enjoys the storytelling on Chopped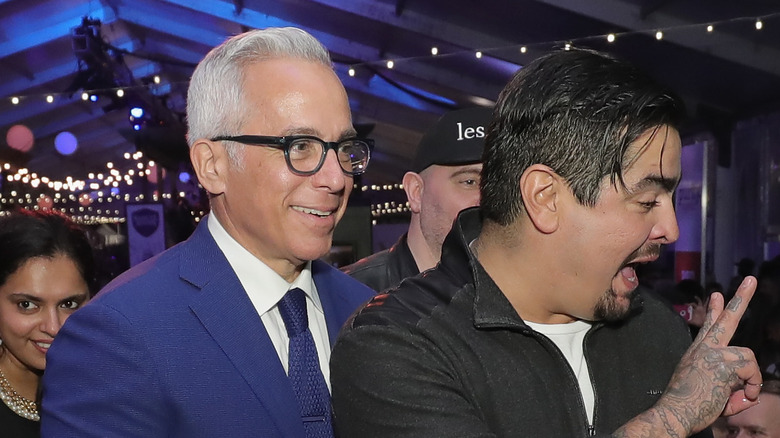 Neilson Barnard/Getty Images
On the Food Network, Aarón Sánchez splits his time between "Chopped," "Chopped Junior," and "Heat Seekers," and seems to especially relish his role at the chef's table on "Chopped." He feels a positive connection with the contestants — home cooks whose cuisine and confidence are scrutinized at every turn (per The Baltimore Sun).
The Food Network recently asked "Chopped" judges to share what they love most about their jobs. Sanchez responded that being involved with "Chopped" is more than giving marks and passing judgment on contestants. It's about having a part in the story of someone's life that's taking shape every day.
"You're a part of this kind of play, this story of life unfolding through food, and that's what makes 'Chopped' so amazing," Sanchez explained. "It has a lot of peaks and valleys, it has triumph, it has failure, it has perseverance, it has all the subplots and the plots that make life real and enjoyable." No wonder viewers have been tuning in for years.