Royal Chef Darren McGrady Has The Perfect Hack For Vegetarian Eggs Benedict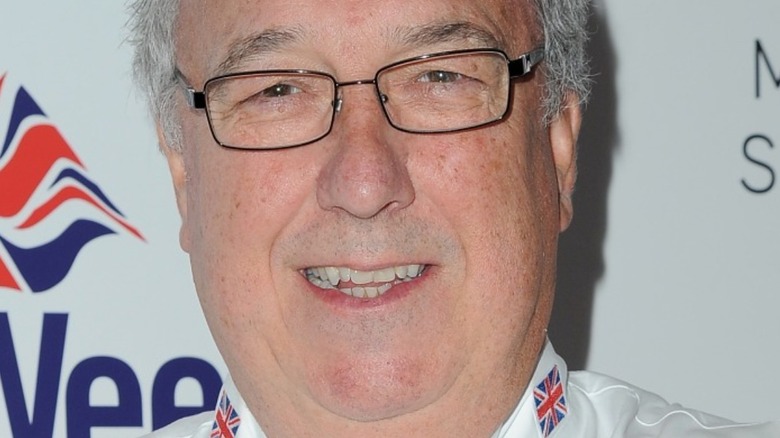 Angela Weiss/Getty
The following article includes mentions of eating disorders.
Nearly twenty-five years may have passed since Diana, Princess of Wales died in a car crash in Paris, but the world is as fascinated by her today as they were when she was alive. Those that knew and loved her must still miss her, but her passing has given those who were close to her a chance to share their thoughts about the princess as a way to keep her memory alive.
One member of the princess' household staff who has remained loyal to her memory is former royal chef Darren McGrady, who worked with her for four years at Kensington Palace from 1993 until the tragic accident in 1997, per Insider. He said the princess came down to the kitchen often to talk to the chef, and he has become a valuable source of insight into where public depictions of the princess might have gotten it right — or wrong.
McGrady doesn't shy away from talking about Diana's battle with the eating disorder bulimia, and he said by the time he joined her staff that was part of the past. "By the time I moved to Kensington Palace, the Princess had already confronted the bulimia, and talked about it in the hope that other people would ...," McGrady said, via Bustle. The chef went on to share some of the food he typically prepared for her, including a vegetarian spin on the classic eggs Benedict.
If you are struggling with an eating disorder, or know someone who is, help is available. Visit the National Eating Disorders Association website or contact NEDA's Live Helpline at 1-800-931-2237. You can also receive 24/7 Crisis Support via text (send NEDA to 741-741).
Princess Diana liked this dish
Chef Darren McGrady shared some foods that Princess Diana liked and said she became a fan of grapefruit, muesli, and a piece of toast for breakfast, according to Bustle. Another favorite, McGrady said, was a dish he came up with her called an Egg Suzette. "[It's] a baked potato scooped out with wilted spinach in the bottom and a poached egg on top and then a little hollandaise sauce, a tiny amount, with some potatoes piped around the edges," McGrady said, per Hello Magazine.
We're not entirely certain where the chef came up with the name, since his beautifully piped Egg Suzette bears more than a passing resemblance to a breadless eggs Benedict than it does a Crepes Suzette, the famous dessert made with crepes or thin pancakes and flavored with orange juice and orange liqueur, per BBC Good Food. Still, you'd have to agree that Princess Diana's favorite hack for Eggs Benedict's vegetarian cousin is a mouthwatering way to enjoy the classic breakfast dish.