The Type Of Crackers Emma Chamberlain Likes To Snack On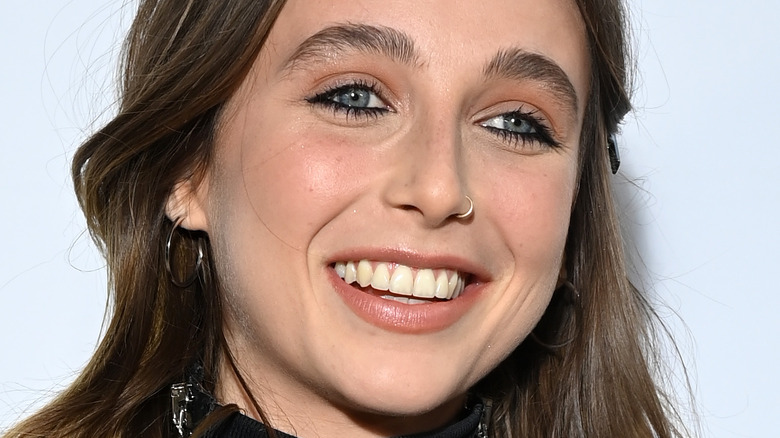 Pascal Le Segretain/Getty Images
Emma Chamberlain may be most known for her love for coffee, but she's also quite the foodie (via Mashable). Chamberlain recently filmed a video for Harper's BAZAAR's Food Diaries: Bite Size series. In a YouTube video entitled, "Everything Emma Chamberlain Eats in a Day," the influencer disclosed what a typical day of eating looks like for her from breakfast to dinner. But the video doesn't only cover the main three meals of the day — the snack section is pretty extensive.
Chamberlain calls herself a "big snacker," and says she usually prefers a salty, crunchier snack over something that is sweet. Hence, some of the snacks she lists in the video include mini cauliflower pizzas and spoonfuls of peanut butter. However, the social media influencer also states that she loves plums and that she can, "shove down like ten of those," during plum season.
In addition to those delicious foods, the social media star mentioned one type of cracker that absolutely hits the spot.
Mary's Gone Crackers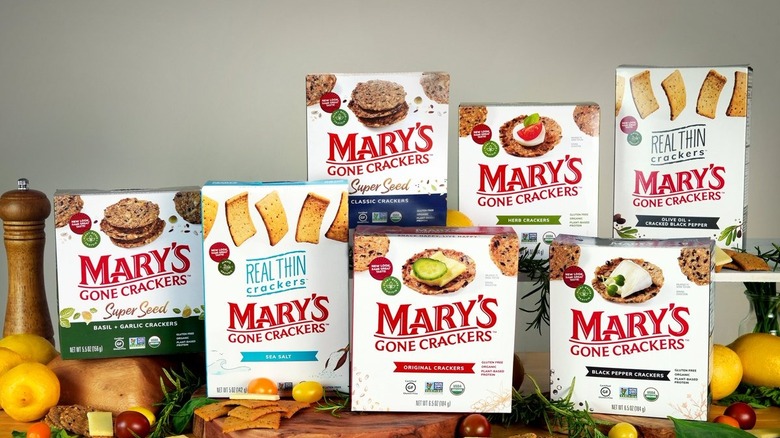 Mary's Gone Crackers
The crackers that Emma Chamberlain raves about in the YouTube clip are Mary's Gone Crackers, which are flax-based crackers that are organic and are full of plant-based protein (via Mary's Gone Crackers). This makes them perfect for vegetarians like the social media star, who also states she is a picky eater in the video.
Chamberlain admits that she has stuck with a vegetarian diet because it is a bit difficult for her to find foods that she likes. And not only do these crackers make a tasty snack, but they are also great for digestion due to their high fiber content (via Eat This, Not That).
Chamberlain dips those crackers with spicy hummus that she buys at a local farmers market. Though that part of the snack is specific to Los Angeles, interested fans can usually find Mary's Gone Crackers at a grocery store near them and can check using the brand's locator on their website.