This Is Taylor Swift's Go-To Starbucks Order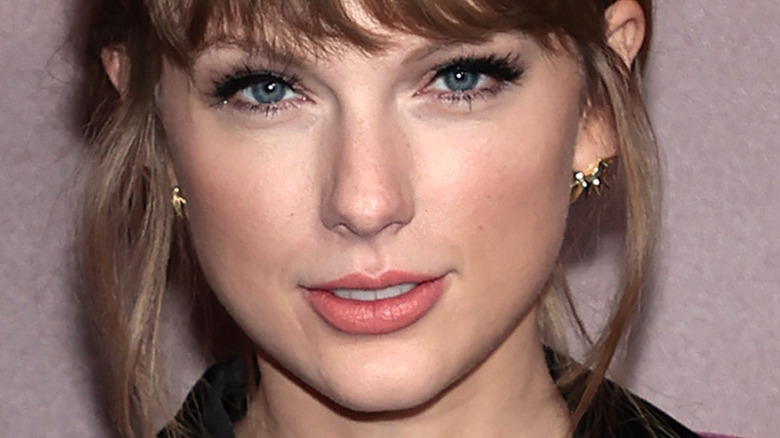 Dimitrios Kambouris/Getty Images
Once upon a time, Taylor Swift's go-to Starbucks drink was a skinny vanilla latte, but on the weekends, her vice was a pumpkin spice latte, according to WebMD. Well, similar to how the Starbucks menu is constantly adding new flavored drinks, the singer-songwriter's coffee beverage of choice has evolved over the years as well. In a 2021 collaboration with Starbucks, Swift unveiled her current go-to Starbucks order: a grande caramel nonfat latte.
The 2021 Starbucks x Taylor Swift collaboration not only marked the beginning of the coffee company's red cup season, but also the highly-anticipated release of Swift's 11th album, "Red (Taylor's Version)," per Billboard. The flavored latte, Swift's customized creation, assumed the pseudonyms "Taylor's Latte" and "Taylor's Version" that November. The news came after the coffeehouse chain alluded to a partnership with the Grammy winner via Twitter. In one specific Twitter thread, Starbucks responded to multiple fans using various track titles from "Red (Taylor's Version)" such as "Begin Again," "Everything Has Changed," and "Red." While Taylor's Latte was only available for a limited time, Swifties and Starbucks lovers will be excited to know that with a few extra steps, you can still request Swift's go-to Starbucks order.
How to order a 'Taylor's Latte' or 'Taylor's Version' at Starbucks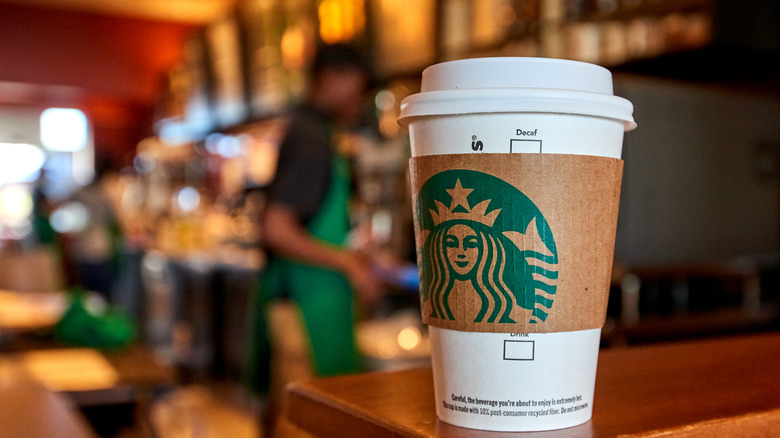 Harun Ozmen/Shutterstock
Thanks to this Taylor's Latte recipe breakdown by Coffee at Three, fans can now order a grande caramel nonfat latte 365 days a year. You'll no longer find the sweet coffee treat on Starbucks's official menu. But, you can turn a standard latte into Taylor's Latte by asking for a grande latte with four pumps of caramel syrup and nonfat milk, according to the coffee blog. It's important to point out that four pumps of caramel syrup is the recommended portion for a grande beverage. So if you plan on getting a tall or a venti, you'll want to adjust your order accordingly. You can also request the blonde espresso roast, which has a sweeter undertone than the chain's traditional espresso roast.
While you're waiting for the barista to make your unofficial Taylor Latte, you can stream Starbucks' official "Starbucks Lovers" playlist on Spotify. The "Red (Taylor's Version)"-inspired playlist includes nearly six hours worth of bops. You're welcome, Swifties.