Why NBA Star Tony Parker Teamed Up With A Winery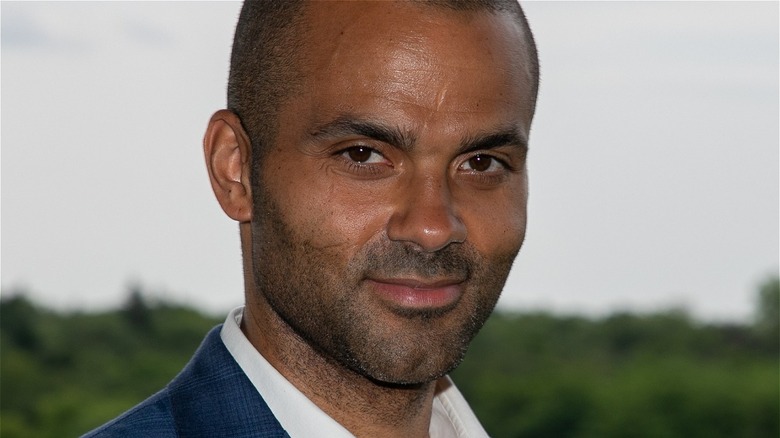 Marc Piasecki/Getty
When you hear the name Tony Parker, what comes to mind? NBA basketball? Champion? Powerhouse? Team player? All of the above, no doubt. Parker spent 17 seasons with the San Antonio Spurs. The point guard played a major role in the team's success, including four NBA titles. Parker was named the NBA Finals Most Valuable Player in 2007, and in the process became the first European player to earn that title (per Spectrum News SA).
Parker spent so much time in the heart of Texas that it's easy to forget he's French — and knows a thing or two about wine. He has even acted as a wine liaison for Spurs coach Gregg Popovich (per Wine Spectator). Parker's post-retirement life often takes him to his home country, where he is the owner of the ASVEL men's and women's basketball teams, based in his hometown of Lyon, according to Andscape. He's also expanding his entrepreneurial endeavors into the wine business (per My San Antonio). Oui, oui, the French-American basketball great is getting into wine. And you know what they say about wine: It's win with an 'e' on the end.
The basketball legend has uncorked a partnership with a French wine entrepreneur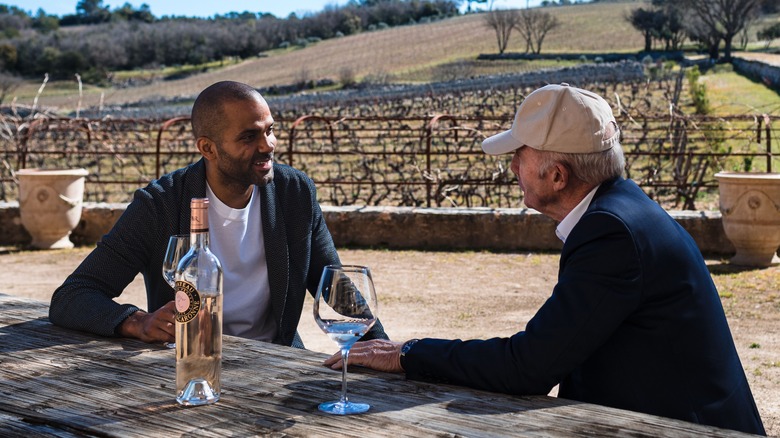 Sebastien Clavel
Tony Parker has teamed up with French businessman Michel Reybier, who owns Château La Mascaronne, a winery in Provence, as well as two Champagne brands: Michel Reybier and Jeeper. Château La Mascaronne makes "wines with character',' as the brand's website points out. Its portfolio includes red, white, and rosé wines.
The basketball star has said he favors a lifestyle that includes a "happy medium" of workouts, wine, and notoriously rich French food (via Men's Journal). Parker reportedly will be spending time in Champagne, in a contributing role at Reybier's wineries there, and also settling in at Chateau La Mascaronne, a picturesque estate located in the ancient village of Luc-en-Provence. Reybier purchased the estate in 2020 because he was impressed by the quality of the wines produced there, per Decanter.
Parker's partnership with Reybier sounds like the perfect "retirement" job. "I always played (basketball) super fast, but this is a slow business, and it takes time to have a nice bottle and let the vineyard get to its full potential," Parker told Wine Spectator. "I hope we can create something that people will enjoy." Whether or not this new venture will be a slam dunk is up to consumers.