TikTok Is Divided Over A Papa John's Worker's Grubhub Advice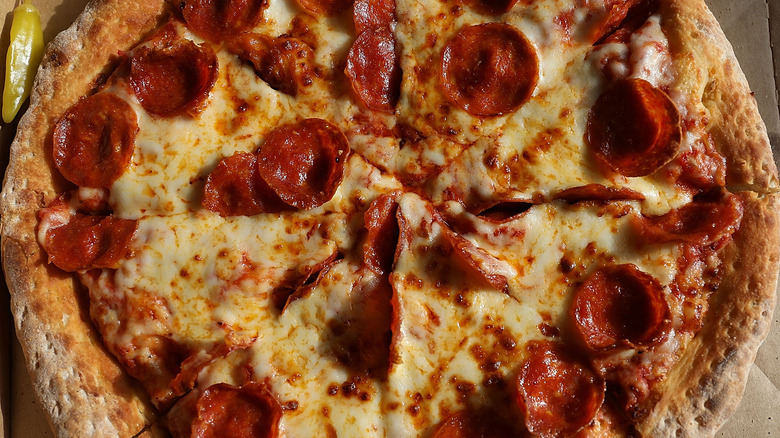 Joe Raedle/Getty Images
There's probably nothing easier in life than getting food delivered directly to your door — lying in bed all day requires more effort. Such ease has helped to create an online food delivery market in the U.S. of $21.2 billion, according to Research and Markets. However, a TikTok video casts skepticism on the morality of how one major food delivery company makes its money.
The clip shows a worker at Papa John's arguing against ordering food through firms such as Grubhub or DoorDash because of the fees added to orders. In the video, a 12" pizza order cost $28.64. Ordering direct from Papa John's would have cost $15.99 for the pizza, $3.99 delivery, and $1.62 in tax, the worker claims — suggesting Grubhub made the order $7 more expensive.
Although some TikTok users report driving to restaurants to collect orders and agree that delivery fees can be high, others have challenged the video, claiming the service and convenience are better. Others have cynically suggested the video is a ruse to achieve more delivery income for Papa John's, while some are merely protesting their dislike of Papa John's pizzas. But what do the delivery companies say about fees?
Why delivery apps cost more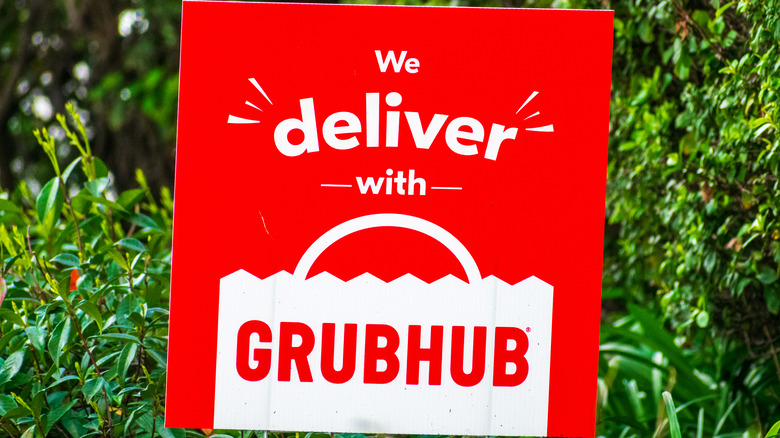 Michael Vi/Shutterstock
While Grubhub states it is free to use, another section of its website confirms that restaurants using Grubhub to deliver food will be charged 10% of the customer's order. This suggests that restaurant charges may be passed on to customers. The New York Times reports that food delivery firms can charge extra delivery and services fees, plus tax, explaining this is because the company and driver take a cut for providing the service. In the report, Grubhub added a 25% markup to a Subway order and a 37% upcharge for Panda Express. The item cost $8.10 more on the Grubhub menu than on Panda Express. Similar price differences were seen on other delivery apps as well.
Doordash explains that delivery and service fees pay for the website and drivers and vary by restaurant location — costs may be higher during busy times or for low-value orders. Uber Eats describes a similar process, adding that ordering from nearby locations costs less and that service fees vary based on things like the size of your order. However, the conclusion is simple: Using a delivery app can cost a bit more. While some commenters on the Papa John's employee's TikTok video said they would opt to pick up their order or use another option, one person summed it up, "It's for convenience. People pay more for that."