Why Usher Got 'Punished' With Dave's Hot Chicken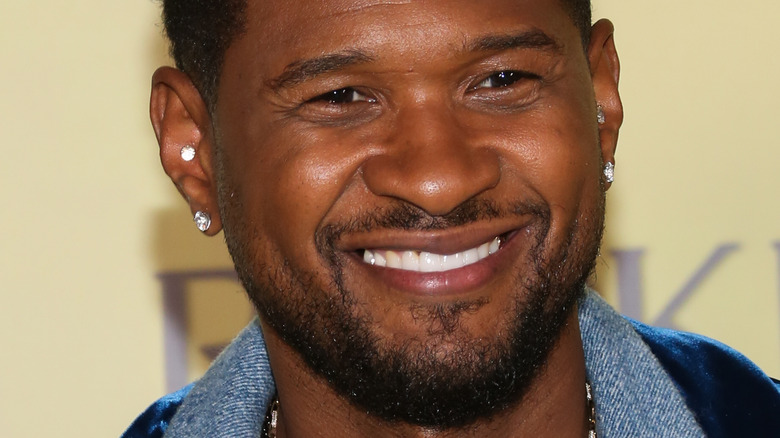 Paul Archuleta/Getty Images
The fine folks behind Dave's Hot Chicken (French Laundry's Dave Kopushyan, Arman Oganesyan, and Tommy and Gary Rubenyan, according to the chain's website) probably didn't set out to create a food franchise that people might use as a punishment for bad deeds. Alas, Dave's Hot Chicken has become more and more popular these days. With nearly 60 locations and famous faces like Drake and Samuel L. Jackson investing in the spicy chicken joint (according to People), the red-hot chicken tenders just can't stay out of the spotlight. And with great power comes great responsibility. 
Dave's Hot Chicken, the accidental punisher, has spelled out the seven levels of spice on its menu. So in theory, depending on the discretion, offenders could be punished using a sliding scale of appropriate hotness. Forgot to call your parents on their anniversary? Have a "Lite Mild" chicken slider. Break a window playing ball in the house? That's probably "Extra Hot" tenders territory.
One would think that "Reaper" status would be saved for the really hopeless cases. A person who cheated on a spouse or murdered someone, perhaps, might be given a punishment of Dave's no. 1 (two chicken tenders with fries) with Reaper-level heat. Reaper, the seventh spot on the seven-spotted scale of hotness. But rules must be strict at the Usher household this year because, according to People magazine, the musician was sentenced to a Reaper-level sandwich from Dave's Hot Chicken as penance for being late to pick up his kids.
If you thought Usher was hot before, wait till he tries a Reaper-level slider
Usher has four children — two teenagers, and two under two, according to People. And while it's unclear which kids he was in charge of collecting, or from where, the punishment for the crime was pretty straightforward. "For all the dads out there who showed up late or didn't meet whatever promise they made to their kids, this is the punishment," the star explained at the top of his Instagram story (via People). He went on to (attempt to) eat a Reaper-level chicken sandwich, which People claims restaurant-goers must sign a waiver to consume, and which Usher did not finish.
The Carolina Reaper pepper, while labeled as "fruity" by pepper experts (peppexperts?) like Chili Pepper Madness, is also classified as the second-hottest pepper in the world by Scoville Heat Unit measurements, according to the BBC. It ranks even hotter than the well-known "ghost pepper" and has been the subject of many an Internet challenge (like this one with "Hot Ones" star Sean Evans), and reduced tough guys to tears faster than an episode of "This Is Us." While we may not know the specific amount of Carolina Reaper used in a Reaper-level chicken slider from Dave's Hot Chicken, however much pepper is contained within was enough to make Usher lose his cool. So, dads out there be warned: pick up your kids on time or suffer the consequences.