Publix Launched 15-Minute Delivery, But You Won't Find It Everywhere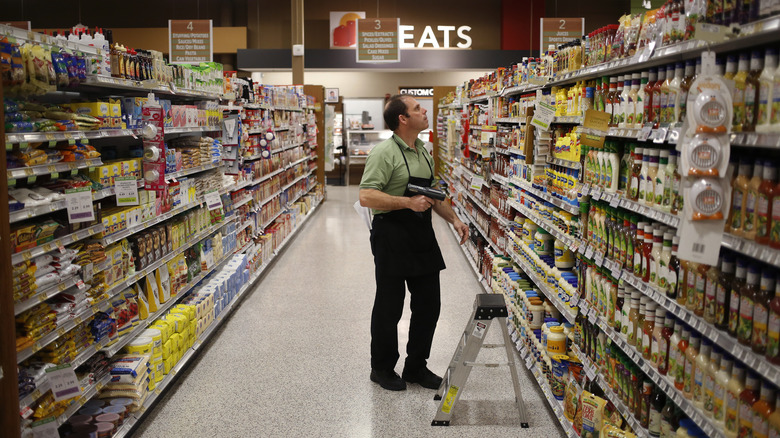 Bloomberg/Getty Images
Despite concerns over exploitative practices and accessibility, online grocery delivery services have become an essential part of many people's lives, especially over the past two years (via Think Global Health). And it's easy to see why, as Shopfood.com points out that online grocery delivery is not only convenient from a time-saving perspective but can also make shopping more streamlined through saved item lists. By making price comparisons easier, there's also the potential for customers to save money on their favorite repeat purchases.
Good Housekeeping recommends services like Walmart Grocery, Shipt, and FreshDirect for anyone looking to start exploring this shopping option. Many of these companies offer one-hour windows for their deliveries. Now Instacart, one of the most well-known brands in the sector, is partnering with supermarket chain Publix on a new service that promises some of the fastest delivery times yet. But it's currently only available for a select few.
A speedy service for Publix shoppers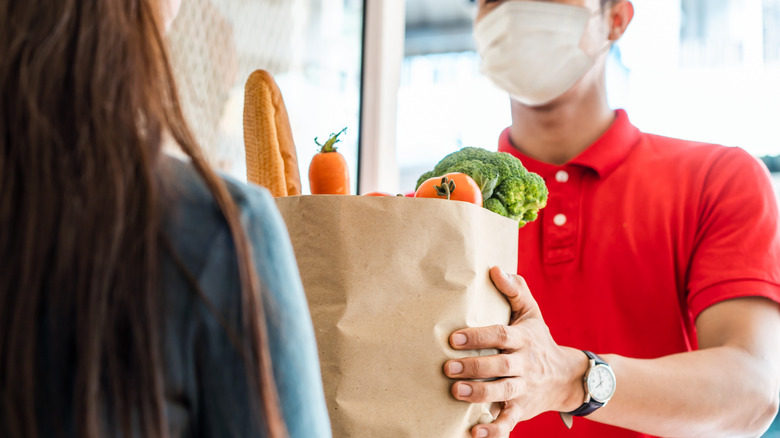 Hananeko_Studio/Shutterstock
According to Eat This, Not That!, Publix wants to supercharge the online ordering experience for customers in Miami with 15-minute deliveries made possible through a partnership with Instacart's Carrot Warehouses, "nano-fulfillment facilities" that stock Publix products — including meat and fresh produce — but operate independently, allowing the food retailer to reach a wider audience, faster. As Quartz notes, despite a slew of faltering startups, 15-minute delivery probably isn't going anywhere.
In an announcement, Instacart stated that the new service will cover thousands of items regularly stocked in stores, and noted that this collaboration expands on previous work between the two companies, such as instituting SNAP/EBT payment processing. Shoppers who call the Brickell, Coral Gables, and Wynwood neighborhoods of Florida home will gain access to the speedy deliveries first, though Publix is apparently eyeing Instacart's Atlanta Carrot Warehouses for its next expansion. As for the best way to use this ultra-convenient service, keep in mind that delivery fees vary based on the size of your order, so it might be wise to rely on this new online shopping experience for smaller purchases unless you're willing to take the hit to your wallet.