The Kitchen Tool Curtis Stone Can't Live Without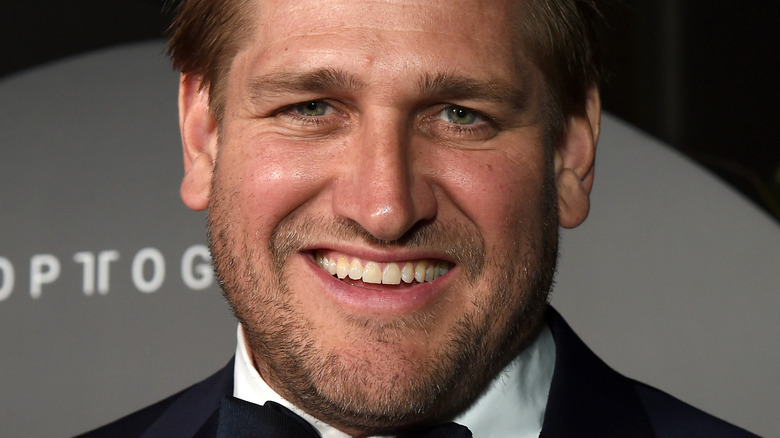 Michael Kovac/Getty Images
Foodies who know Curtis Stone from his daytime appearances on "The Ellen DeGeneres Show" or "The Today Show" may think of the Aussie as just another celebrity cook, but, Stone is more than a charming smile. The Melbourne native is a classically-trained chef. 
According to his website, Stone learned the tricks of the trade from none other than renowned British chef Marco Pierre White. Though he's currently a Los Angeles transplant as of writing, Stone and his trusty pair of kitchen knives have toured the world to learn about different fruits, vegetables, herbs, and spices.
Stone has even segued his career into the entertainment space with the hit series "Take Home Chef," and his many appearances on "Top Chef Masters" and "America's Next Great Restaurant." All of this to say, Stone clearly knows his way around professional and home kitchens. Atop his impeccable recipe recommendations, he also loves offering advice when it comes to cookware stapes. Fun fact: He once told Oprah Winfrey that tweezers are among his favorite kitchen tools, per HuffPost. 
Naturally, the next move in Stone's celebrated career was to start a cookware line. In 2012, according to Coles Group, he joined the HSN family with his own collection of affordable cookware.
Curtis Stone's cookware collection is all about precision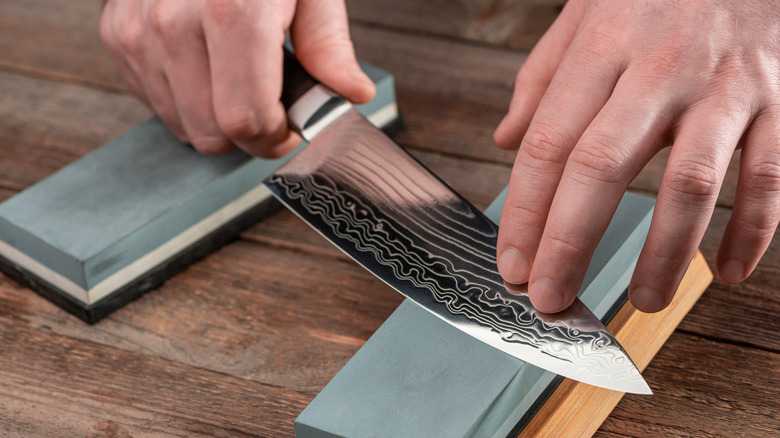 Yuriy Golub/Shutterstock
From steamer inserts and saucepans to cooking tools and baking pans, Curtis Stone knows a lot about cookware essentials. However, when it comes to the one kitchen tool he can't live without, the chef swears by a razor-sharp knife. 
Speaking with Holiday Travel, the "Good Food, Good Life" author explained that people run the risk of damaging and blemishing food when they use dull knives because the cut isn't as smooth or precise. With a dull blade, you have to be more forceful and sometimes cut multiple times whereas sharpened knives can slice through anything effortless. 
While some may be under the impression that using a sharper knife is more dangerous than using a dull knife, the University of Rochester Medical Center argues the truth is actually the opposite. On paper, a dull blade is safer than a sharper one; however, the physical act of using a blunt blade to cut through thicker ingredients like meat can result in an injury to the holder and not the food. The medical center explains that there's a greater likelihood of you losing your grip on a dull knife because of the amount of pressure a blunt knife needs to thoroughly slice through food. So take it from Stone and medical professionals — sharper is better.