The Popular Taco Bell Sweet Treat Reddit Is Missing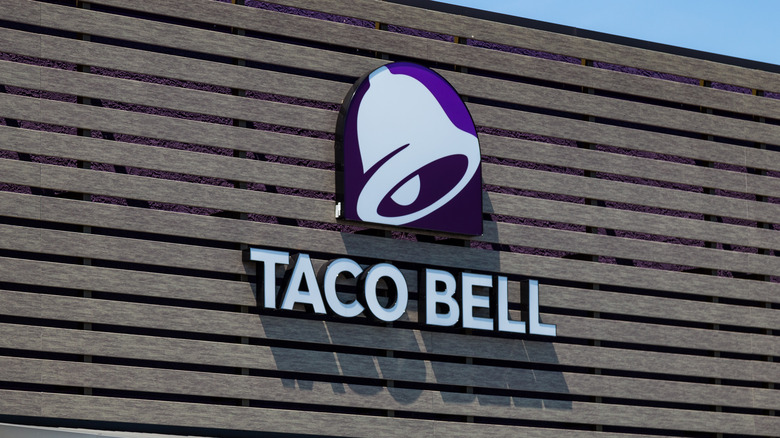 George Sheldon/Shutterstock
While McDonald's may have apple pies and Wendy's may have the frosty, few fast food desserts have satisfied the American sweet tooth quite like Taco Bell's caramel apple empanada. The dessert, which first hit menus nationwide over fifteen years ago, had a similarly sweet and satisfying apple filling as an apple pie, only deep-friend and combined with a gooey caramel sauce (via Thrillist). The caramel apple empanada was a popular mainstay of the Taco Bell menu until 2019, when sadly, much to the chagrin of fans everywhere, the chain decided to discontinue the product.
Although the chain did not provide a reason behind its decision, a Taco Bell spokesperson confirmed the dessert was discontinued in the summer of 2019, leaving behind the decidedly less-beloved Cinnamon Twists. "Even the sweetest things in life don't last forever," the spokesperson told Brand Eating. However, this has hardly stopped Taco Bell fans from missing the sweet treat. While it has been almost three years since the caramel apple empanada disappeared from the menu, some fans still take to social media to lament the loss of their favorite Taco Bell dessert.
Some Taco Bell fans called the caramel apple empanada the best dessert
"Does anyone remember the Caramel Apple Empanada? None of my friends have any memory of it and I remember it being the best thing! Why did they discontinue it?" one nostalgic fan posted to Reddit recently, prompting many of their fellow fans to fondly reminisce about the product. 
"It was the best 'apple pie' I've ever had at a fast food restaurant. Such a shame they discontinued it," one user replied, and another agreed, saying, "It was amazing. Sometimes I would have to wait like 10 minutes for one, but it is probably the best fast food dessert I've ever had." 
"'It's like a stuffed god' was my friend's quote when he first had one in 07," shared a third user, while another user joked, "Whoever was responsible for canceling it probably enjoyed making babies cry."
This is hardly the first time Taco Bell fans have lamented the loss on social media. When news that the caramel apple empanada was discontinued first broke, many fans took to Twitter to express their disappointment. A disappointed Twitter user called the discontinuation a "betrayal," while another user agreed, saying, "It was a rough day when I tried to order one and was told they were no more." 
While the famous caramel apple empanada may be gone from Taco Bell menus, it is probably safe to say this sweet treat is far from forgotten.