Here's How To Get A One-Year Sam's Club Membership For Just $14.99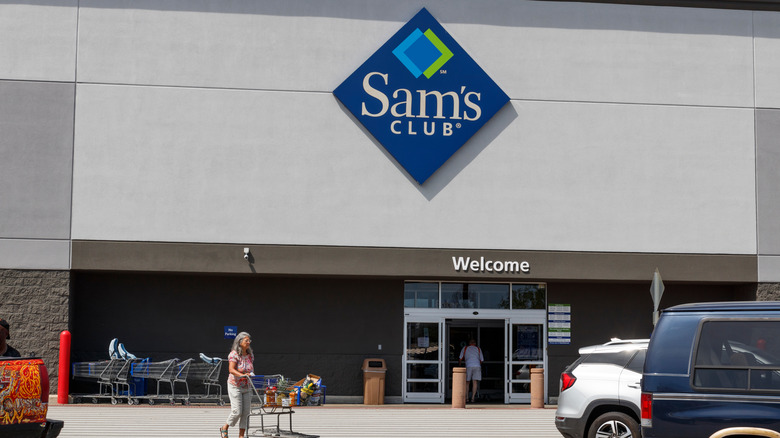 Jonathan Weiss/Shutterstock
Shoppers have found ways to get the most out of their Sam's Club memberships. According to Hunker, members can find ways to score discounts on pharmaceuticals and gift cards, and can even sign up for emergency roadside assistance if they buy and install tires at the big box store. Once you get the membership, these perks seem easy to come by, but actually becoming a Sam's Club member may prove more financially daunting than one would expect.
The List found that some shoppers ended up splitting their membership with a friend or shopped around on Groupon for a better deal. Others have found ways to score a promotional offer that allowed them to walk out of the store with a membership card and a free rotisserie chicken. With all of these hoops to jump through to get a good deal, Sam's Club finally took notice and now plans to offer its own membership card at a discount price, so you don't have to piggyback on a friend or scour the web for discount codes.
A deal almost too good to be true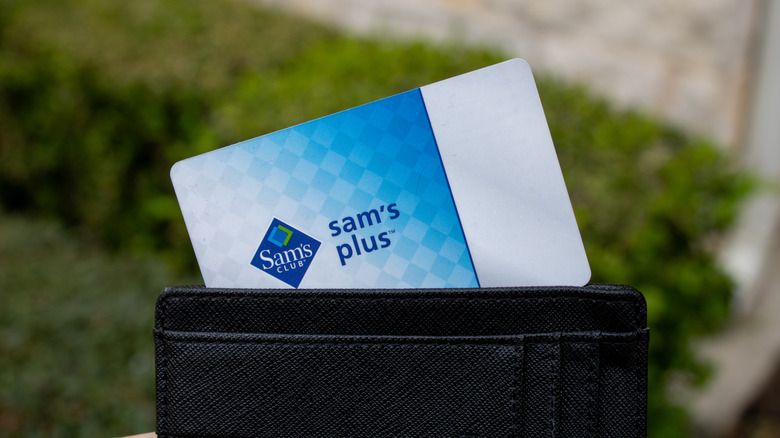 Jarrett Homan/Shutterstock
Market Watch notes that while the membership usually costs about $45, savvy shoppers can now pick an annual Sam's Club Membership for just $15, in addition to a $10 "E-gift card." Shoppers have to order the membership through StackSocial, which gives them an online code that can be used to access the discounted membership rate. The E-gift card can also be used at Walmart, which owns Sam's Club.
This isn't the only Sam's Club deal out there right now. USA Today also reports that the store currently has another promotion that allows customers to get their $45 membership fee back. When new shoppers sign up, they get a $45 gift card back from the big box store, essentially giving them a free membership in the process. Either of these methods open up a world of buying hacks you can take advantage of, and saving some extra cash always feels good.