The Huge Milestone Ree Drummond's Daughter Just Reached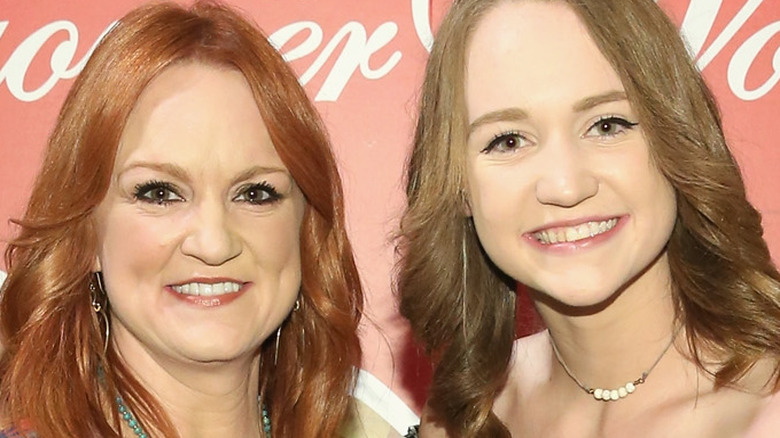 Monica Schipper/Getty Images
Ree Drummond has been blogging since 2006. It didn't take long for her posts about food, family, and life on an Oklahoma ranch to attract a large readership, and in 2009, she received the Weblog of the Year award, an honor she would go on to receive for three consecutive years, according to The Famous People.
In 2011, she spun her successful blog into a popular Food Network show titled "The Pioneer Woman," and she has maintained an audience of loyal fans ever since, per Biography. Many have wondered how Ree really comes up with her "Pioneer Woman" recipes, but the truth may be that the answer resides in her family. 
When she began the "Pioneer Woman" journey, Ree's four children — Alex, Paige, Bryce, and Todd — were still small. This means that the loyal fans who've been with the Drummond family since the beginning have been able to watch the children grow up. So it only makes sense that, when Ree's youngest daughter, Paige, achieved a huge milestone this week, many of her fans were quick to celebrate and offer their well-wishes right along with friends and family.
Paige Drummond graduated from college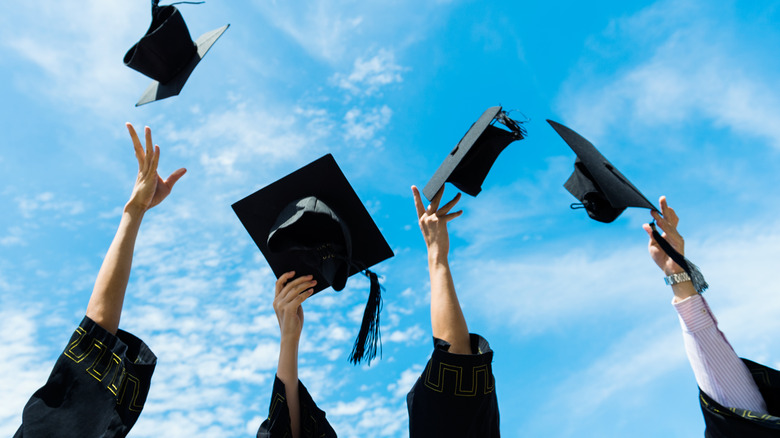 hxdbzxy/Shutterstock
This month, Paige Drummond received her college degree from the University of Arkansas, marking the beginning of a new chapter in her life. Even Ree Drummond herself couldn't believe how fast the time went by. "Swipe forward to see the moment I said goodbye to Paige when we first took her to college...That was just yesterday, right???" she wrote in a heartfelt Instagram post to her daughter. "I could swear it was. Yet here we are...she is graduating! I love this beautiful, strong, and mighty daughter o' mine." Ultimately, Ree could end with just one sentiment: "Congratulations Paige!!"
Fans of the Drummond family filled the replies with their own congratulations, with many agreeing that they couldn't believe this momentous milestone was already here. "Congrats Paige!!!! You look stunning and so grown up!!!" one user replied. "Paige is absolutely gorgeous!! Congratulations to her!" another wrote, while a third shared, "Oh my God. Precious. It's coming up in a year for me." 
"I can't comprehend this!! Time surely does fly" another Instagram user commented. This isn't the first major milestone the Drummond family has celebrated recently. Just last year, Drummond's elder daughter, Alex, married her college sweetheart, Mauricio Scott, on her family's ranch (via The Pioneer Woman). It seems that one thing you didn't know about "The Pioneer Woman" is that the Drummond family has had lots to celebrate, and, naturally, their fans are excited to celebrate right along with them.