Why Duff Goldman Is A Huge Fan Of Amish Cookbooks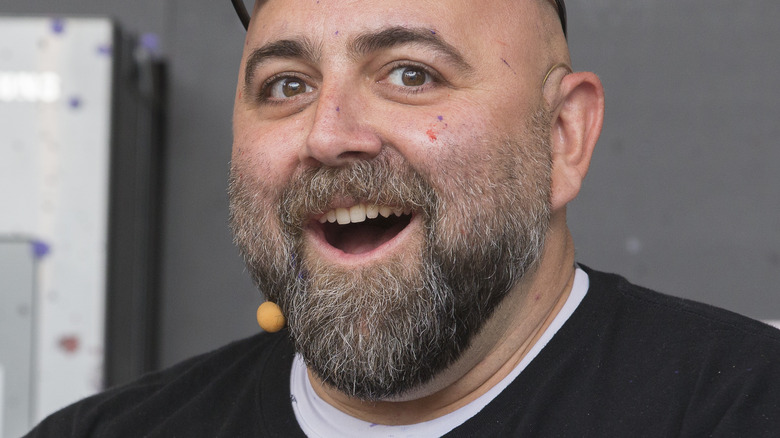 Sterling Munksgard/Shutterstock
Amish life brings to mind images of country backroads, horses and buggies, plainly dressed men, women and children, well-tended farms, and roadside stands brimming with seasonal fruits and vegetables, jams and jellies, and a smorgasbord of baked goods.
The Amish are an intensely private people, but glimpses into their culinary heritage can be found in the outside world, at restaurants, farmers' markets, country stores, and in cookbooks. Amish food is widely regarded as wholesome, filling, and far from low fat. Cookbooks are likely to contain recipes for soups, casseroles, and meat and vegetable dishes, sprinkled with how-tos on breads, rolls, noodles, doughnuts, and pies (via Amish America).
According to Taste of Home, we could all benefit from following the wisdom of the Amish: Grow your own food, and if you can't do that, eat local. Eat with the seasons, and preserve the seasons for later. Take pleasure in eating and sharing food with neighbors. Leave room for dessert.
Maybe the dessert part is what appeals to Duff Goldman most.
Duff Goldman: Bring home some Amish cookbooks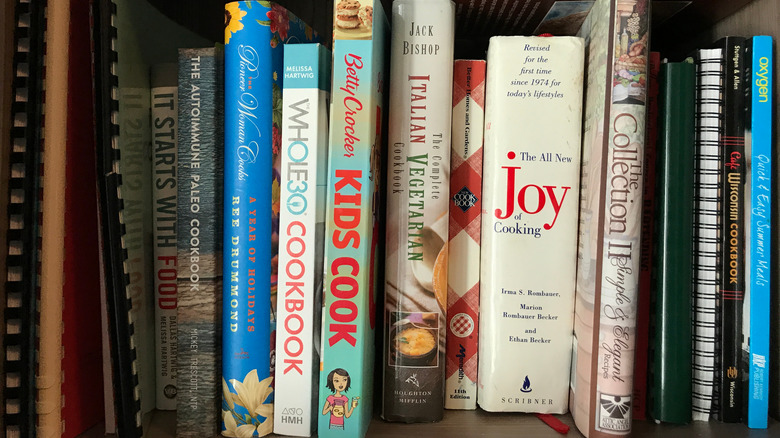 Jeff Bukowski/Shutterstock
Duff Goldman, TV's "Ace of Cakes," gave a shout-out to Amish cooks, cooking, and wisdom in a recent tweet. "Also, if you're ever in Amish country, grab a cookbook," he said. "Not just recipes but also incredible life advice." To this, @dvailrogers replied, "Yes! And old church cookbooks. ... Some of my favorite go-to recipes have come from those."
We're not sure what inspired Goldman's Tweet. Maybe he was referring to Lovina's Amish Kitchen, the syndicated newspaper column by Amish cook and writer Lovina Eicher that reads like a family diary with recipes. She is also the co-author of several cookbooks, including "The Amish Cook at Home."
When he's at Charm City Cakes, the Baltimore cake bakery that got its start in Goldman's living room (via Food Network), the TV host and author is less than two hours from Lancaster County, the heart of Pennsylvania Dutch country. There, per Taste of Home, visitors can find all manner of Amish cookbooks, from big-name titles to community cookbooks with recipes contributed by locals to simple, self-published titles.
It seems likely Goldman would be drawn to chapters devoted to baking: cookies, cakes, pies, doughnuts, strudels. Amish baking is its own world of treats. Has he tried shoofly pie, the classic Pennsylvania Dutch dessert that oozes molasses and is sort of a cross between a pie and a crumb cake (via The Kitchn)? Inquiring minds want to know more. Now, too, the list of things we want to know about Goldman includes what his favorite Amish recipes are.