Aldi Just Brought Back A Fan-Favorite Cake Pan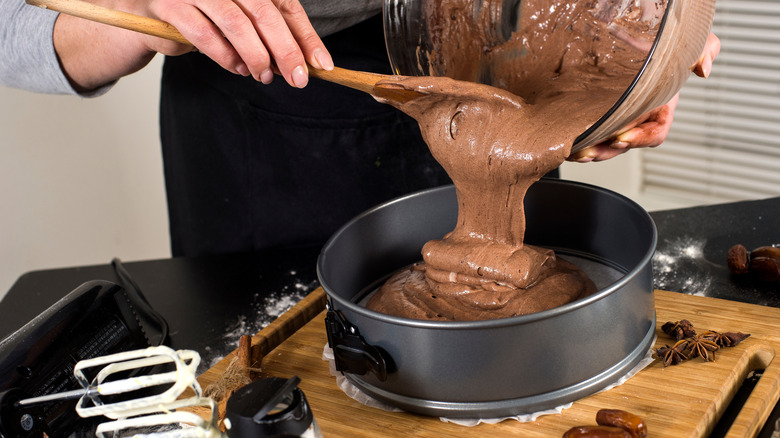 Kosoff/Shutterstock
It's no secret that people who shop at Aldi are low-key obsessed with the brand. Its affordable prices have helped it successfully expand into the United States over the past few years, and now, there's an Aldi around almost every corner. Shoppers across the U.S. have grown attached to the store's brands and prices, which have remained surprisingly low during a time when inflation has generally caused grocery prices to skyrocket.
Though Aldi doesn't always carry the same store brands you're used to seeing, it does carry some items that are not available in other grocery chains. There are a number of Aldi items with cult followings, including frozen cocktails, orange mimosa wine, and even off-brand Girl Scout cookies.
Besides food products, the grocery chain sells everything from shoes to baking pans, and an Instagram account dedicated to all things Aldi recently revealed that one fan-favorite cake pan is making a comeback.
Aldi is bringing back one special cake pan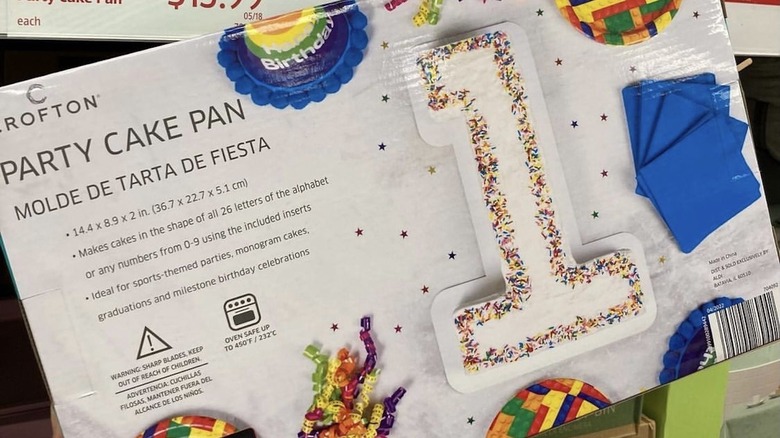 aldifavoritefinds/instagram
What is a party without cake? As fan account @aldifavoritefinds shared on Instagram, Aldi has recently brought back some non-food products that shoppers have loved in the past, including a birthday cake pan originally sold last year that creates cakes in the shape of letters and numbers. This way, parents celebrating their child's first birthday, for example, can easily prepare a cake in the shape of the number "1." Fans took to the Instagram comments to express their love for the cake pans.
"Got that pan last year! Works for brownies too!" one user wrote. "I need this!! My sons birthday is coming up!!!" another person commented. Others had questions about the pan, such as how much it cost.
The store's Aldi Finds section currently includes plenty of other products as well. Fans were excited to see its adorable planters with faces, as well as beach umbrellas, sandals, and uniquely painted lanterns. Garden products were pictured, too, such as hoses and outdoor solar lights.