Coca-Cola Just Made A Huge Announcement About Its Tea Line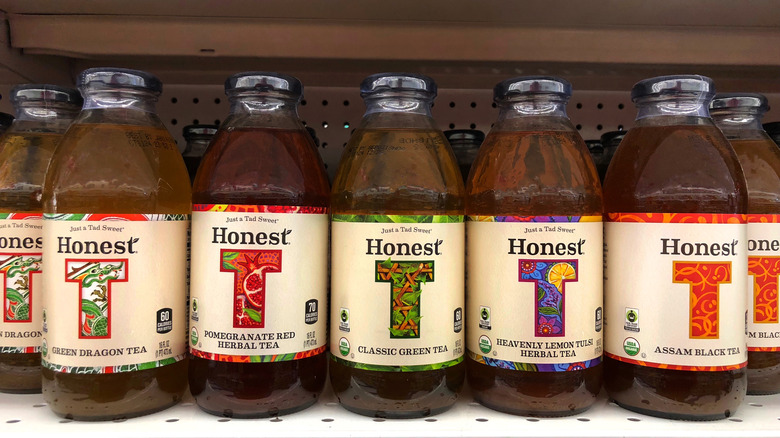 Sheila Fitzgerald/Shutterstock
If you're a fan of Honest tea, know that you have just a few months left to enjoy the brand before Coca-Cola takes it away. In a release distributed on its website, The Coca Cola Company said the close of 2022 would see the end of Honest teas, and the repositioning of its other tea offers, Gold Peak and Peace Tea. Sabrina Tandon, group director RTD for Coca-Cola North America, said in a statement that the move would "free up investment resources and supply chain capacity to better meet consumer needs and capture share in the category."
She added that the company "believe[s] Gold Peak and Peace Tea are best positioned to meet consumer preferences for high-quality brewed teas with different levels of sweetness and flavor."
Still, not all of the products in the Honest kids line will ride off into the sunset by the end of this year. The Coca-Cola Company said it was pushing ahead with the brand's line of organic fruit juices. It also said it was exploring "licensing ventures and innovation opportunities for the HONEST brand in other categories," as Tandon says the brand will still belong to the company.
Coca-Cola still has iced teas in its drinks stable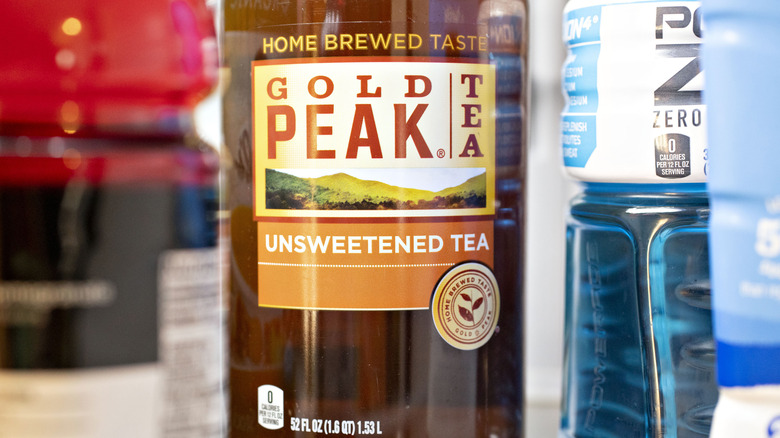 Bloomberg/Getty Images
The decision to bring an end to the Honest tea line appears to be a purely business-driven one. Coca-Cola said the sales figures of its remaining tea lines, Gold Peak and Peace Tea, benefitted from the pandemic. Consumers were said to be drawn to the beverages "because of their immune-boosting properties and multi-serve packaging options for at-home consumption." 
Honest tea, on the other hand, saw its sales decline in part because the product came in single servings. The beverage manufacturer also alluded to the fact that it had struggled to find the glass bottles that Honest tea came in. 
Honest tea is the latest casualty in Coca-Cola's efforts to streamline its beverage offerings. In 2018, the company's chief growth officer, Francisco Crespo, said in a statement that the company was looking to "identify and kill zombies," which he defined in a corporate blog post as "products and packages that, despite our best intentions and efforts, have not grown over a three-year period. They are only distracting our attention and misusing our resources." To that end, per Food Dive, the company has parted ways with brands like Tab (discontinued), Odwalla (sold), and Zico coconut water (divested). Coke managed to shed as many as 200 brands as a result of this "zombie-killing" exercise.
Honest tea's founder gave the line a fitting send-off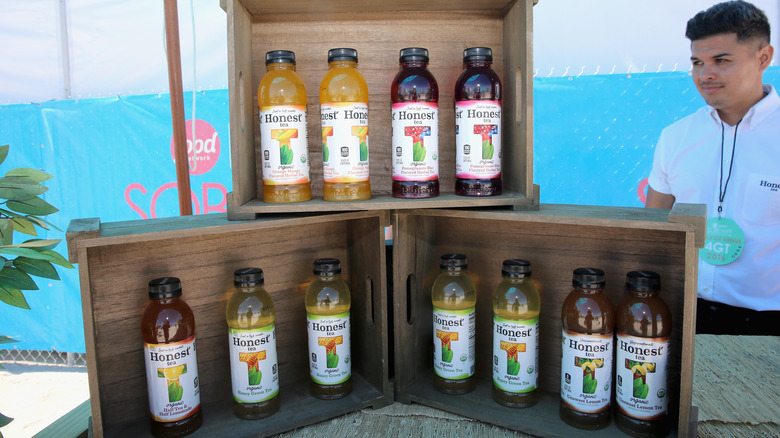 Aaron Davidson/Getty Images
None of Coca-Cola's other "zombie" brands had supporters like Seth Goldman, who founded Honest Tea in 1998. He sold 40% of his company to Coca Cola in 2008, then sold off the whole company in 2011, although he didn't part ways with Coke until 2019, per Insider.
Today, Goldman is Chair of the Board at Beyond Meat, per his Linkedin profile. Still, he took the opportunity to pay tribute to the brand, calling Coke's announcement "a gut punch to all the sweat, tears, and incredible passion that went into building our beloved brand."
He adds: "My thoughts are with our longtime partners and friends, the organic and Fair Trade farmers who helped develop their communities and protect their ecosystems with the tens of millions of pounds of tea, sugar, and spice they sold us. I am grateful for the hundreds of amazing people who helped Barry Nalebuff and me grow this idea from five thermoses and an empty Snapple bottle into more than a billion bottles sold."