Why Wendy's Might Soon Undergo A Corporate Takeover
The restaurant industry has been under a fair amount of pressure as a result of the COVID-19 pandemic and its related economic fallout. Wendy's, in particular, has been on something of a rollercoaster ride of late. Until 2021, the Dave Thomas-founded home of the square burger had been straggling behind the respective number one and number two fast food burger chains, McDonald's and Burger King. Then Wendy's briefly surged ahead of Burger King to take the number two spot, per Forbes, which, a year ago, noted Wendy's sales had increased during 2020 by nearly 5% while Burger King's dropped just over that much. Wendy's has since lost ground, however, according to Franchise Times, which noted that the first quarter numbers for all three chains are out, and Wendy's is once again bringing up the rear.
Nevertheless, Wendy's has expressed pride in its systemwide performance in 2021, during which it opened 200 new restaurants and saw a significant increase in its operating margins (per a March 1, 2022, press release). But that doesn't address the reality of Wendy's share prices, which have dipped low enough in recent weeks to seemingly, albeit not paradoxically, justify what analysts refer to as a "buy" opportunity for investors, per CNN Money. Indeed, that's precisely what Wendy's biggest shareholder has been up to, as it disclosed in a May 24 13D filing with the Securities and Exchange Commission. Now it looks like a corporate takeover may be afoot.
A corporate takeover may be in the works for Wendy's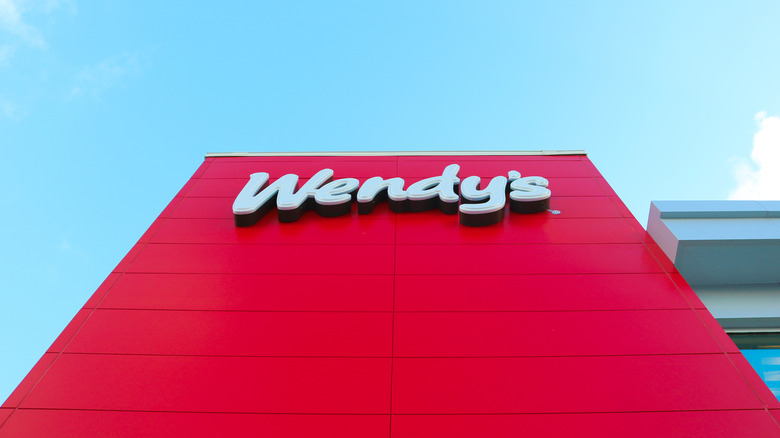 Unidas.ME/Shutterstock
Whenever an investor has acquired more than 5% of a public company's stock, they're required to file a Form 13D with the Securities and Exchange Commission because a transaction of that volume is considered "material" to stockholders, and federal securities laws are premised on the need for investors to know all material data about the companies in which they invest (via IB Knowledge Base). In the case of Wendy's, it appears that Trian Fund Management, a hedge fund that is already Wendy's largest shareholder, has materially increased its ownership of Wendy's to just over 19%, per CNBC, thus triggering the filing.
The filing of a 13D, which is also known as a "beneficial ownership report" can, but does not always, mean that the investor in question is considering a takeover of the company, per Investopedia. In this case, however, Trian's recent 13D filing suggests that Trian is exploring the possibility of acquiring a controlling interest in Wendy's, or doing so through an affiliate, including Trian's CEO, Nelson Peltz. "The potential deal could be a full sale of Wendy's, a merger, or another type of transaction that would affect the fast-food restaurant's management," per Investing.com. 
Trian's stated goal is the enhancement of shareholder value (per 13D). Contemporaneous with the 13D filing, Wendy's shared that it will "carefully review" any proposal by Trian in this regard, per a press release dated the same day as the 13D filing.
What could a corporate takeover mean for Wendy's and its customers?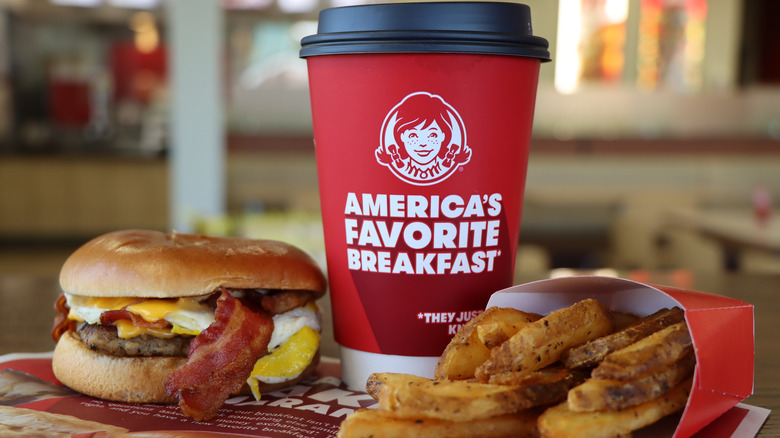 Deutschlandreform/Shutterstock
Trian is a hedge fund led by three individuals, one of whom, Nelson Peltz, is the chairman of Wendy's board of directors, per Investing.com. One other is involved in Wendy's management as well, and so too is Peltz's son. Trian is known for its investor activism, which means it engages in acquiring controlling interests in companies it regards as undervalued by the stock market and then pushing for changes geared to improve share value. Peltz actually joined the Wendy's board of directors in 2008 after engaging in a similar campaign of investor activism that he initiated in 2005, per CNN. 
Investment banking analyst Chris O'Cull points out that Trian may indeed succeed in taking over Wendy's since Wendy's has, thus far, failed to convince the market that its stated plans for growth will deliver the value they're looking for (via Investing.com). Moreover, investment banking analyst Eric Gonzalez believes a "going-private" transaction such as what may be afoot here could help positively affect growth. Wendy's stock price has already enjoyed a surge in the wake of Trian's 13D filing, per Investing.com, and that may suggest that Wendy's investors are on board with the notion of major change.
What a possible takeover may mean for Wendy's fans is, at the moment, anyone's guess, but for now, Wendy's remains "focused on achieving [its] vision of becoming the world's most thriving and beloved restaurant brand," per a May 24 press release.