Here's What You Need To Know About The Strawberry Recall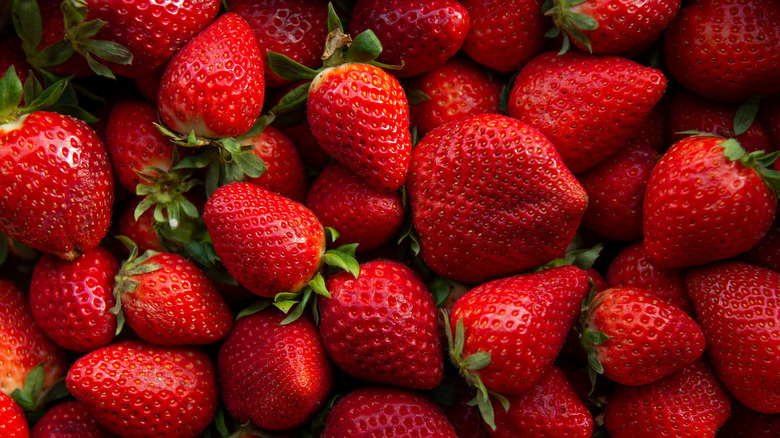 Erika Anes/Shutterstock
Berry season is in full swing, but one recall might have fruit fans hitting the pause button. This is all per a recent U.S. Food & Drug Administration (FDA) investigation of certain strawberries, which have been linked to a hepatitis A outbreak across three states.
The hepatitis A virus, which causes the liver to become inflamed, is no picnic and can cause severe illness and even hospitalization. Fortunately, it normally isn't life-threatening, says the NHS. Anyone who's super concerned about contracting it can look into getting the vaccine to prevent it.
The virus is mostly spread via person-to-person contact, but hepatitis A can also spread through exposure to feces-tainted food or water, per MedlinePlus. So, if someone who has hepatitis A has prepared/packaged your food, or if the food was washed in sewage-contaminated water, you're at higher risk for the virus. It's also more likely in areas with a lack of access to clean drinking water. As a result, raw or unpeeled fruits and veggies, like strawberries, are some of the usual suspects for transmission. All together now: ewwwww.
Important details about this strawberry recall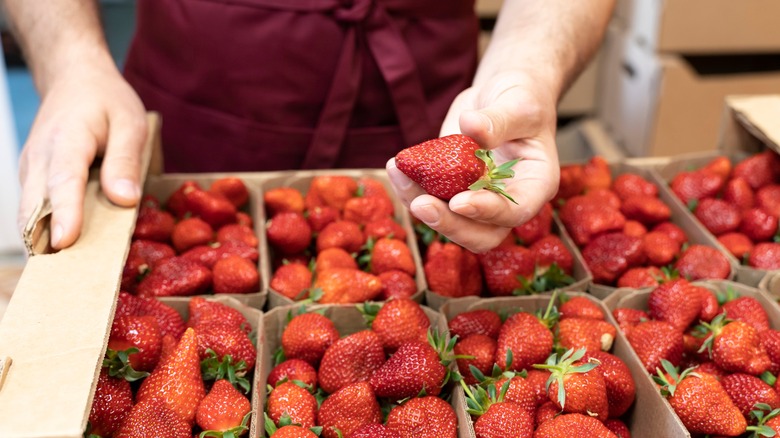 Alex Desanshe/Shutterstock
Consumers who bought organic strawberries from FreshKampo or H-E-B brands between March 5 and April 25 should not consume them, per the recall. Most of the affected products have obviously gone bad by now, but anyone who froze them for later use should dispose of them immediately.
Affected strawberries were sold in at least the following retailers, although the FDA says that others could be involved: Aldi, Kroger, Safeway, Sprouts Farmers Market, Trader Joe's, Walmart, Weis Markets, and WinCo Foods.
So far, 15 cases of hepatitis A linked to the strawberries have been reported in California, while North Dakota and Minnesota reported one apiece. We're not quite out of the water yet, as hepatitis A symptoms can take between 15 and 50 days to show up, according to the FDA. Anyone who may have eaten affected strawberries and starts to show symptoms like pale stool, nausea, vomiting, fatigue, abdominal pain, dark urine, or jaundice (yellow skin/eyes) should seek medical attention.