Uber Eats Just Launched A Huge Initiative To Bring You Your Favorite Foods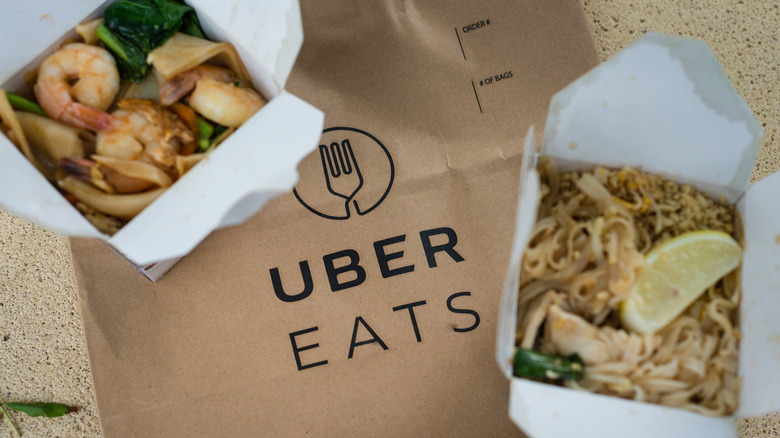 GillianVann/Shutterstock
If you find yourself craving a certain food you might have enjoyed when you were on the road, there's now an app that can fix that — and it's one you might have had on your smartphone all along. Earlier this week, Uber Eats launched a new service that allows restaurants located in one end of the country to deliver to fans anywhere in the continental United States. The company says the new Nationwide shipping button allows you to place an order and have it delivered to you via FedEx. 
It might sound innovative, but Uber Eats appears to be a bit late to the game. Restaurant Dive says that both DoorDash and Goldbelly have been offering the same service since last year. Still, Uber's head of U.S. and Canada merchant operations, Yadavan Mahendraraj, is confident there's room for Uber Eats in what can only be described as a niche market. "In this specific channel, Goldbelly is definitely the name that's out there. We're trying to be the partner of choice for merchants. What we're there to provide for them is omnichannel solutions — any way your eaters want to buy from you, we're here for it."
Uber Eats Nationwide is definitely not something you'd turn to without some serious planning, especially since deliveries appear to take between five to seven days to fulfill. But Mahendra is convinced there will be demand, particularly from those who are looking to enjoy a taste of something they will have had before. 
Uber Eats struggles with poor ratings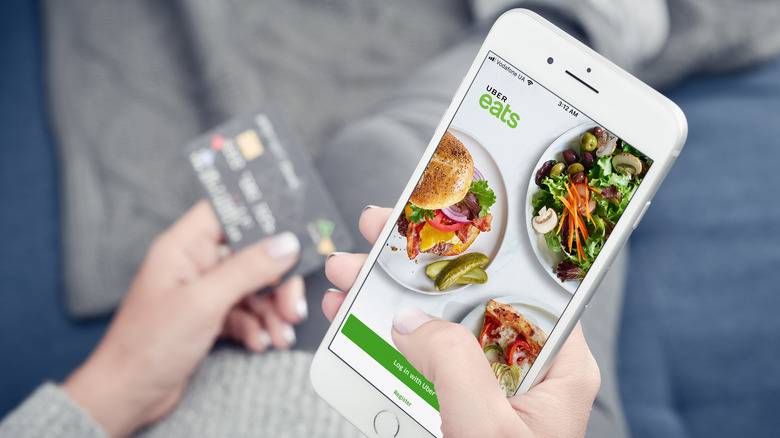 mama_mia/Shutterstock
The idea of having your food delivered from another part of the country may sound like an exciting idea, but we don't know whether this will move the needle on Uber Eats' popularity with the order-in crowd, which has widely panned the company and given it one-star ratings for service. Trustpilot reports that 14% of users rating Uber Eats as "excellent" and an astounding 80% as "bad." And many users complain about the conduct of Uber Eats' drivers, with one accusing the company of what he called bait and switch tactics, which involves placing an order only to see the waiting time increase. "Of course that's annoying, but when you try to cancel the order because it's going to take 20-40 minutes longer than advertised, they won't let you without a cancelation (sic) fee... How long until they have a huge lawsuit on their hands?"
One online review site shows 663 five-star reviews and 13,657 one-star ratings for Uber Eats, with complaints that include vague refund policies, being charged for orders that were never delivered, poor delivery service, and food tampering. So if Uber Eats is struggling with orders from restaurants located within driving distance, would "national" orders fare any better?
While Uber Eats did make our list of best food delivery services, it's not for a reason you might think. Perhaps with the expansion of its nationwide service, the company will improve in the rating department.