Why A Pic Of Ree Drummond's Son Todd Had Fans Cracking Up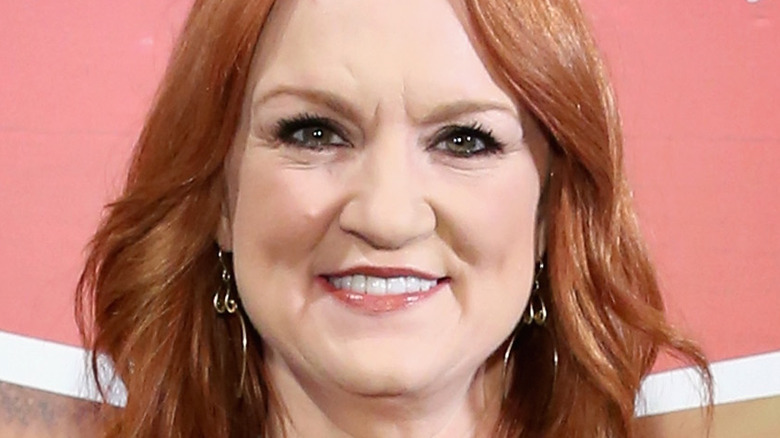 Monica Schipper/Getty Images
Does anyone really like to attend college graduation ceremonies? Hello? Anyone? Anyone other than mom and dad and grandparents? Let's face it, these ceremonies tend to run for hours on end. They're about as interesting and exciting as watching paint dry or waiting for the tea kettle to boil.
There you are in a hot and crowded gymnasium, or in the blazing sun under a tent. You have the processional of students, the faculty in their colorful robes and hats, the honors speakers who are a bit long-winded, musical interludes, the actual commencement speaker — the list goes on and on. And let's not forget the awarding of diplomas, where the name of every last student is called. It's a tradition that's not going away (per The Atlantic), even in this era of sound bites and short attention spans. And that's the best part, really, because you finally get to see the person you're there for, even if it's from across an arena.
We can forgive attendees like Todd Drummond for getting sleepy-eyed, even when his sister is the one who has earned a degree after four long years, and his mother, "Pioneer Woman" Ree Drummond, is in the house.
Todd Drummond drifted off to sleep during sister Paige's graduation
If you watch "The Pioneer Woman" or read Ree Drummond's wildly popular "Pioneer Woman" blog, you know that Ree and husband Ladd have four children (Alex, Paige, Bryce and Todd), as well as a "bonus kid" (foster son, Jamar). The kids clearly light up their lives.
More than 4,400 students "walked" in commencement ceremonies at the University of Arkansas, and Paige Drummond, the couple's younger daughter, was among them. Ree shared some snaps from commencement weekend on Instagram, along with her patented mom-of-five sense of humor. "We went to Paige's graduation a couple of weeks ago, and Todd found the whole thing absolutely captivating," Drummond said in a post with more than 71,000 likes. Todd plays football for Pawhuska High School (per The Franchise) and has his sights set on playing college ball. Ree noted in a blog post that a week of recruiting and finals had left her son drained, and shortly into Paige's graduation ceremony "Todd was out!"
Instagram had a lot to say about the photo — primarily in a good way. "Just so supportive," said Instagram user @aunti_sloaney, who added four crying out-loud emojis. "Sleepy baby Toddie," chimed in @alexmariedrum, otherwise known as Todd's sister, Alex Drummond Scott. "In his defense, graduation ceremonies are painfully boring lol," countered Insta user @rkuhn511. Instagram user @gretchenforan agreed: "I'm with Todd. I didn't even want to sit through my own 2 graduations!"