The Reason Antoni Porowski Learned To Cook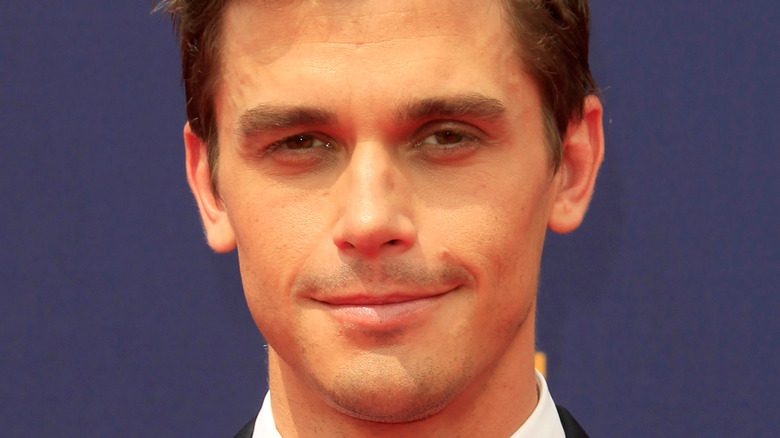 Kathy Hutchins/Shutterstock
Best known for his role as the food and wine expert on "Queer Eye," it's safe to say that food plays an important role in Antoni Porowski's life — both on and off screen. "I think food is the ultimate connector," the Montreal-born star shared with The Social CTV (via YouTube). "It's how I say thank you, how I say I'm sorry, it's how I spend time with my family." To further share his love of food with the world, and give us insight into his kitchen, the New York Times bestselling author has also published two cookbooks.
Despite his title on the Emmy-award-winning series, Porowski is not a professionally trained chef — and he is the first to admit it. "I'm very honest about my food background; I've never tried to pretend like I was a chef," he stated in an interview with Entertainment Weekly. "Food has been a constant through my whole life, it's something I've always had a very intrinsic passion toward and for and I continue to learn about it," he continued. There's a lot you probably don't know about Porowski, including what inspired him to pursue his self-taught cooking journey. In a Netflix cooking tutorial on YouTube, the Polish Canadian star reveals the relatable reason he learned how to cook. 
A bad batch of eggplant parm inspired the Queer Eye star to up his kitchen game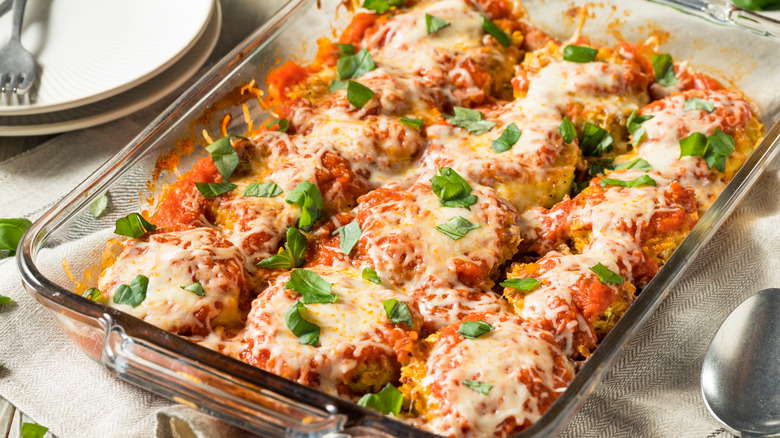 Brent Hofacker/Shutterstock
While celebrity chefs aren't really just like us, they aren't immune to making a mistake every now and again. Antony Porowski is no different. The "Queer Eye" food and wine expert loves hosting a dinner party, but that doesn't mean he hasn't had his fair share of soiree slip-ups. In fact, it was one badly prepared meal that inspired Porowski to learn how to cook. When he was 17 or 18, the TV personality moved in with a new college roommate. As a gesture of thanks, Porowski decided to whip up his roommate's favorite meal for dinner: eggplant parmesan. Sounds like the perfect thank you, right?
"It was probably the worst eggplant parm that either of us had ever had in our lives, because I didn't know what the hell I was doing," Porowski shared with Netflix (via YouTube). His major mishap with the eggplant parmesan recipe? Putting the eggplant in cold oil, and then turning on the stove. The result was mushy eggplant coated in grease. "But then I wanted to make it right, so I learned how to make it properly. And I've been making nice crispy eggplant parm ever since."
Now renowned for his dinner parties, Porowski is living proof that you've gotta start somewhere.